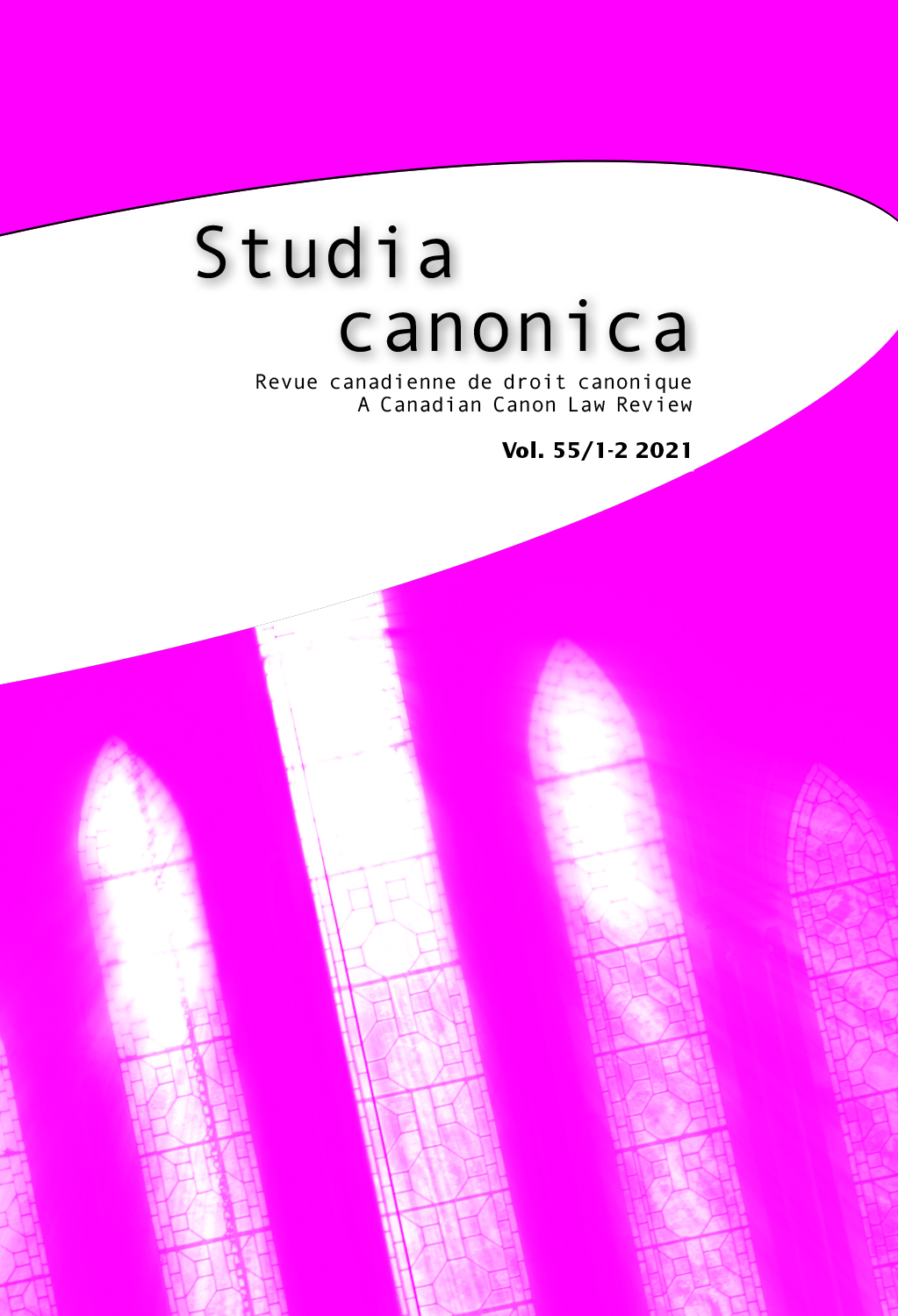 Document Details :

Title: The Actors Involved in the Exercise of the Prophetic Office in the Church
Subtitle: The Common Message of Lumen Gentium 12, Lumen Gentium 25, and Dei Verbum 7/10
Author(s): DE MEY, Peter
Journal: Studia Canonica
Volume: 53 Issue: 1 Date: 2019
Pages: 127-164
DOI: 10.2143/STC.53.1.3287025

Abstract :
This article reconstructs the evolution of the teaching of Vatican II on the actors involved in the prophetic office in the Church in LG 12, LG 25 and DV 7-10. The Council did not want to convey a completely different message when speaking about the infallibility of Pope and bishops in the third chapter of Lumen Gentium compared to its earlier treatment of the infallibilitas in credendo in chapter two. In both LG 12 and LG 25, the people of God and the hierarchy are considered active subjects. Ormond Rush and the International Theological Commission have transformed the bi-polar circularity between bishops and pastors of DV 10 into a tri-polar circularity. For Rush, the faithful, the magisterium, and the theologians constitute one teaching office in the Church. The International Theological Commission pays attention to the interplay between the sensus fidelium, episcopal collegiality, and papal primacy within a theology of synodality. From Vatican II until today, the most important message remains that a strict separation between the teaching Church and the learning Church should be avoided.


---

Cet article reconstruit l'évolution de l'enseignement de Vatican II sur les acteurs impliqués dans la mission prophétique dans l'église en LG 12, LG 25 et DV 7-10. Le Conseil n'a pas voulu faire passer un message complètement différent en parlant de l'infaillibilité du pape et des évêques dans le troisième chapitre de Lumen gentium comparativement à son traitement antérieur des infallibilitas in credendo au chapitre deux. Dans LG 12 et LG 25, le peuple de Dieu et la hiérarchie sont considérés comme des sujets actifs. Ormond Rush et la Commission théologique internationale ont transformé la circularité bipolaire entre évêques et pasteurs de DV 10 en une circularité tripolaire. Pour Rush, les fidèles, le magistère, et les théologiens constituent un seul magistère dans l'Église. La Commission théologique internationale prête attention à l'interaction entre le sensus fidelium, la collégialité épiscopale, et la primauté papale dans une théologie de la synodalité. Du Concile Vatican II à nos jours, le message le plus important reste qu'il faut éviter une séparation stricte entre l'Église enseignante et l'Église apprenante.


Download article