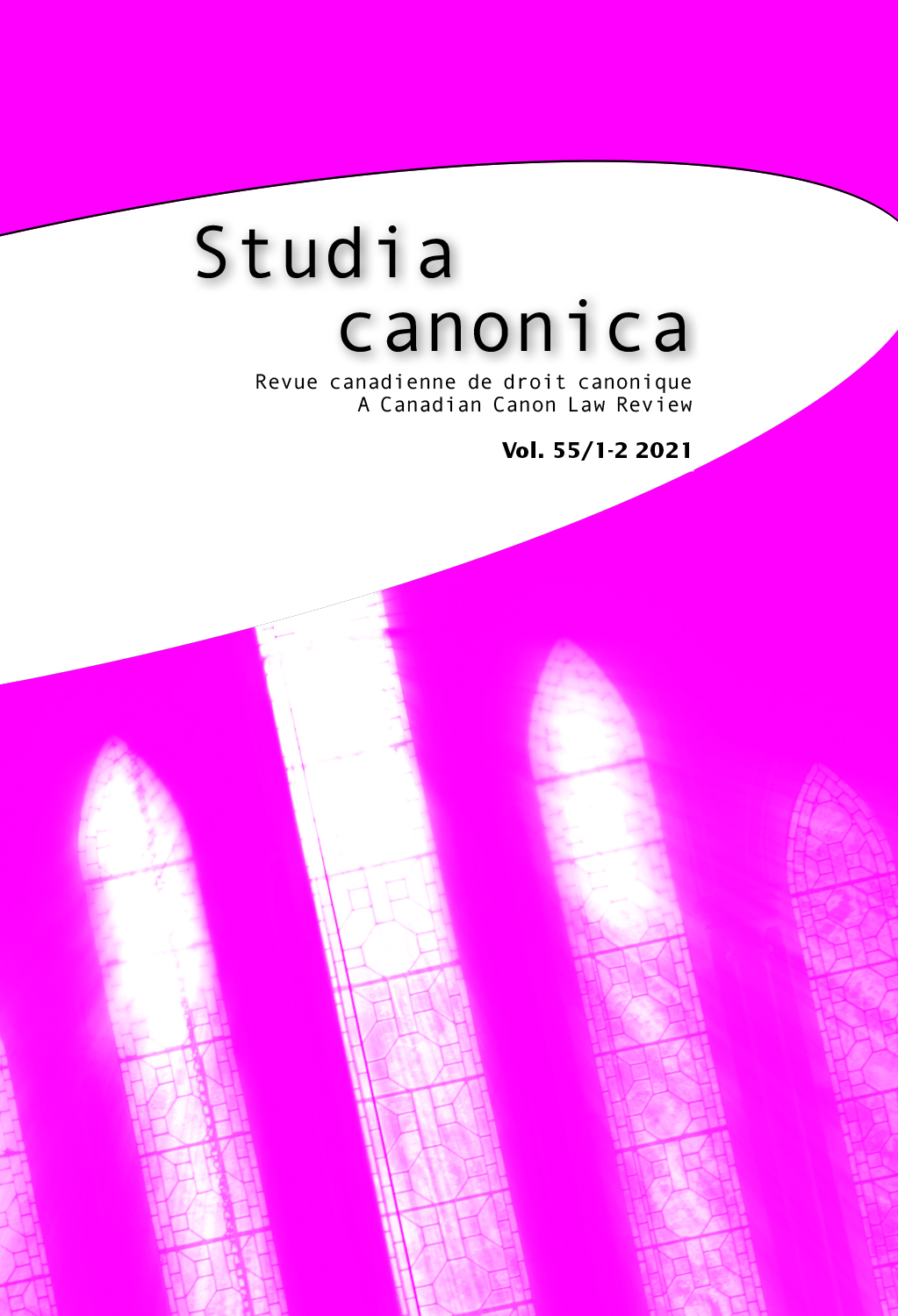 Document Details :

Title: L'unité de l'Église dans la diversité
Subtitle: Le rôle de l'Esprit selon Yves Congar, o.p.
Author(s): FAMERÉE, Joseph
Journal: Studia Canonica
Volume: 53 Issue: 1 Date: 2019
Pages: 107-126
DOI: 10.2143/STC.53.1.3287024

Abstract :
L'article ne vise pas à retracer de manière détaillée l'ensemble de l'évolution d'Yves Congar, o.p., en matière de pneumatologie ecclésiologique, mais est plus particulièrement attentif à la phase postconciliaire et ultime de sa pensée concernant le rôle de l'Esprit par rapport à l'unité et à la diversité ecclésiales, telle qu'on la trouve notamment dans sa trilogie Je crois en l'Esprit Saint (1979-1980) et dans La Parole et le Souffle (1984). Congar y est passé d'une ecclésiologie christocentrique au départ, mais qui s'efforçait déjà de faire une place plus juste à l'Esprit Saint et reconnaissait de plus en plus son rôle propre dans l'Église, à une ecclésiologie que l'on pourrait qualifier de christo-pneumatologique, où la puissance de communion et de diversification ecclésiales de l'Esprit est plus pleinement honorée.


---

The article is not intended to provide a detailed account of the evolution of Yves Congar, O.P. in the field of ecclesiological pneumatology, but it is more particularly attentive to the postconciliar and final phase of his thinking concerning the role of the Spirit in relation to ecclesial unity and diversity, as found especially in his trilogy I Believe in the Holy Spirit (1979-1980) and in The Word and Spirit (1984). Congar went from a Christocentric ecclesiology at the beginning, which was already striving to make a more proper place for the Holy Spirit, and which more and more recognized the Spirit's proper role in the Church, to an ecclesiology that one could describe as christo-pneumatological, wherein the power of ecclesial communion and diversification of the Spirit is more fully honored.


Download article