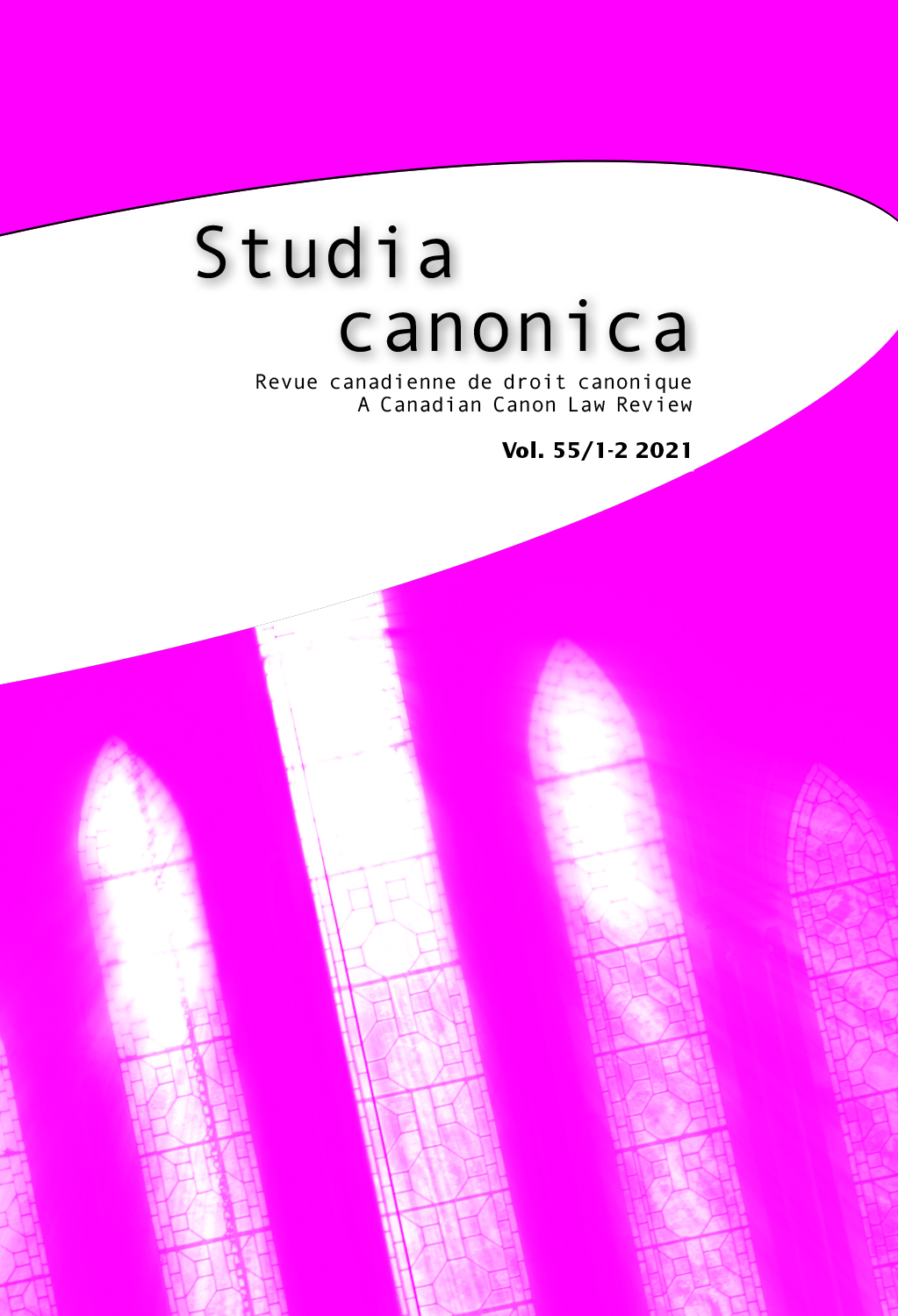 Document Details :

Title: Penser l'autorité des conférences épiscopales à la lumière de la catholicité de l'Église et de l'inculturation de l'Évangile
Author(s): ROUTHIER, Gilles
Journal: Studia Canonica
Volume: 53 Issue: 1 Date: 2019
Pages: 165-182
DOI: 10.2143/STC.53.1.3287026

Abstract :
On a souvent réfléchi aux conférences épiscopales à partir de la notion de collégialité, concept que l'on ne retrouve pas, cependant dans les textes de Vatican II. On le sait, cette réflexion, à partir d'une base déficiente, a conduit à des impasses, notamment celle qui consiste, depuis 1985, à opposer la collégialité affective à la collégialité effective, les conférences épiscopales n'étant créditées que de la première. On le sait, cette opposition n'a pourtant aucun fondement dans les textes conciliaires eux-mêmes. Pour sortir de cette impasse, il nous faut redonner le véritable environnement théologique aux conférences épiscopales. Ce fondement, les textes de Vatican II nous l'indique: il s'agit de la note de catholicité de l'Église. Le présent article s'applique à en faire la démonstration.


---

Reflection on the conferences of bishops has often centred on the notion of collegiality, a concept not found, however, in the texts of Vatican II. This reflection, starting from a deficient base, has led to impasses, particularly the one that consists, since 1985, of opposing affective collegiality to effective collegiality, episcopal conferences being credited only to the first. Yet, this opposition has no foundation in the conciliar texts themselves. To overcome this impasse, we have to return to the episcopal conferences their veritable theological environment. The texts of Vatican II show that this foundation is a matter of the note of catholicity of the Church, as this article seeks to demonstrate.


Download article