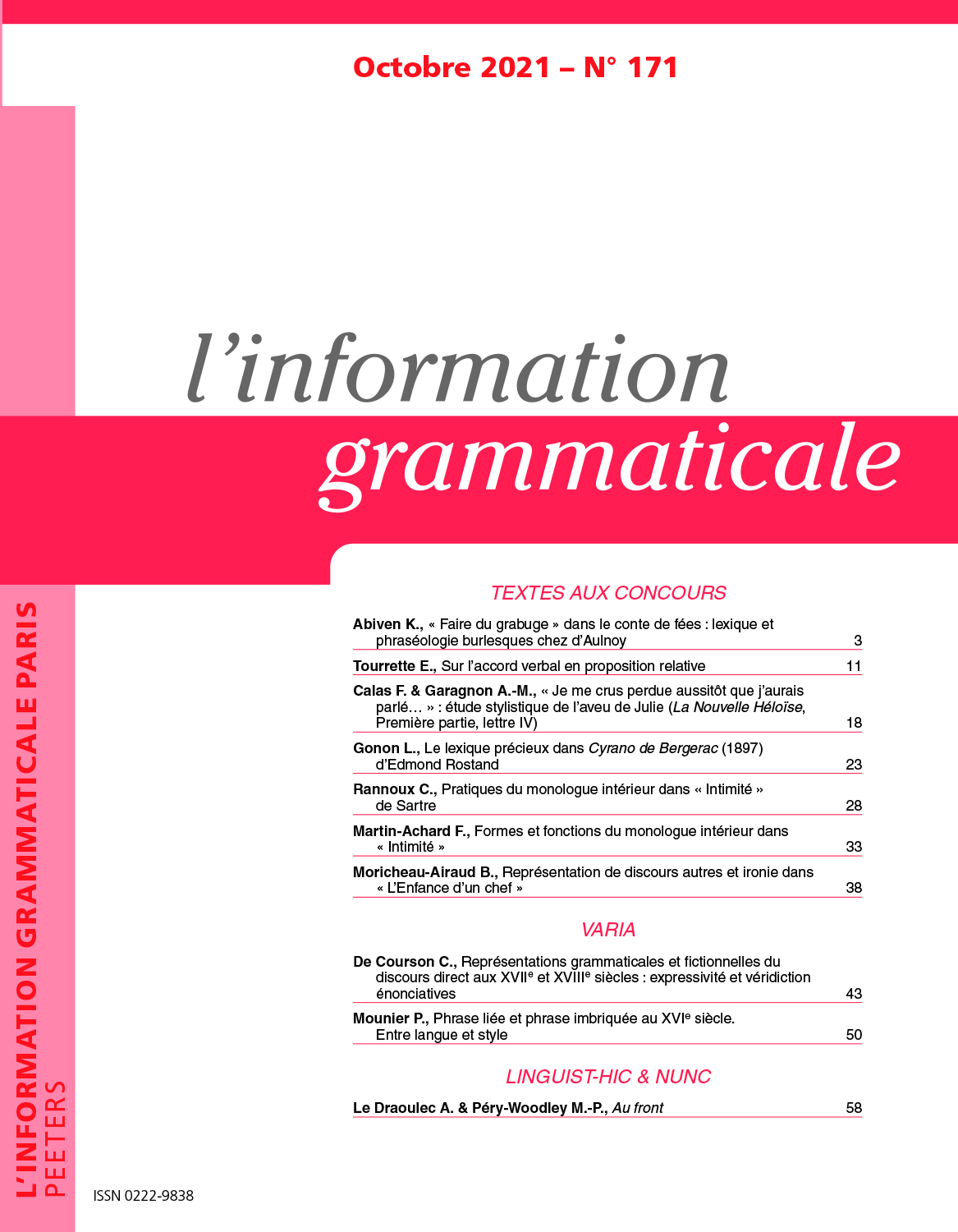 Document Details :

Title: Le coordonnant puis
Subtitle: Essai de caractérisation syntaxique et sémantique dans Le mariage de Figaro
Author(s): SFAR, Khira
Journal: L'Information Grammaticale
Volume: 105 Date: mars 2005
Pages: 34-36
DOI: 10.2143/IG.105.0.562950

Abstract :
Nous nous proposons, dans le cadre de cet article, de décrire brièvement les différentes propriétés syntaxiques de puis comme coordonnant interpropositionnel et comme articulateur de discours; nous essayerons par la suite de spécifier certains liens sémantico-logiques qu'explicite ce connecteur, liens qui ne sont pas exclusivement temporels et nous faisons l'hypothèse qu'il serait à considérer comme marqueur de repérage notionnel plus que temporel, hypothèse qui permet, à notre sens, de justifier la coexistence de deux valeurs sémantiques dans le cadre d'un même énoncé.

The different syntaxis properties of puis as an interpropositional coordinator and as an discourse articulator are discussed in this article. The author tries further to specify some semantic logic links expressed by this connective; links that are not exclusively temporal. She also states that the marker is rather notional than temporal. This hypothesis permits, in the author's view, to justify the coexistence of two semantic values in a single expression.


Download article