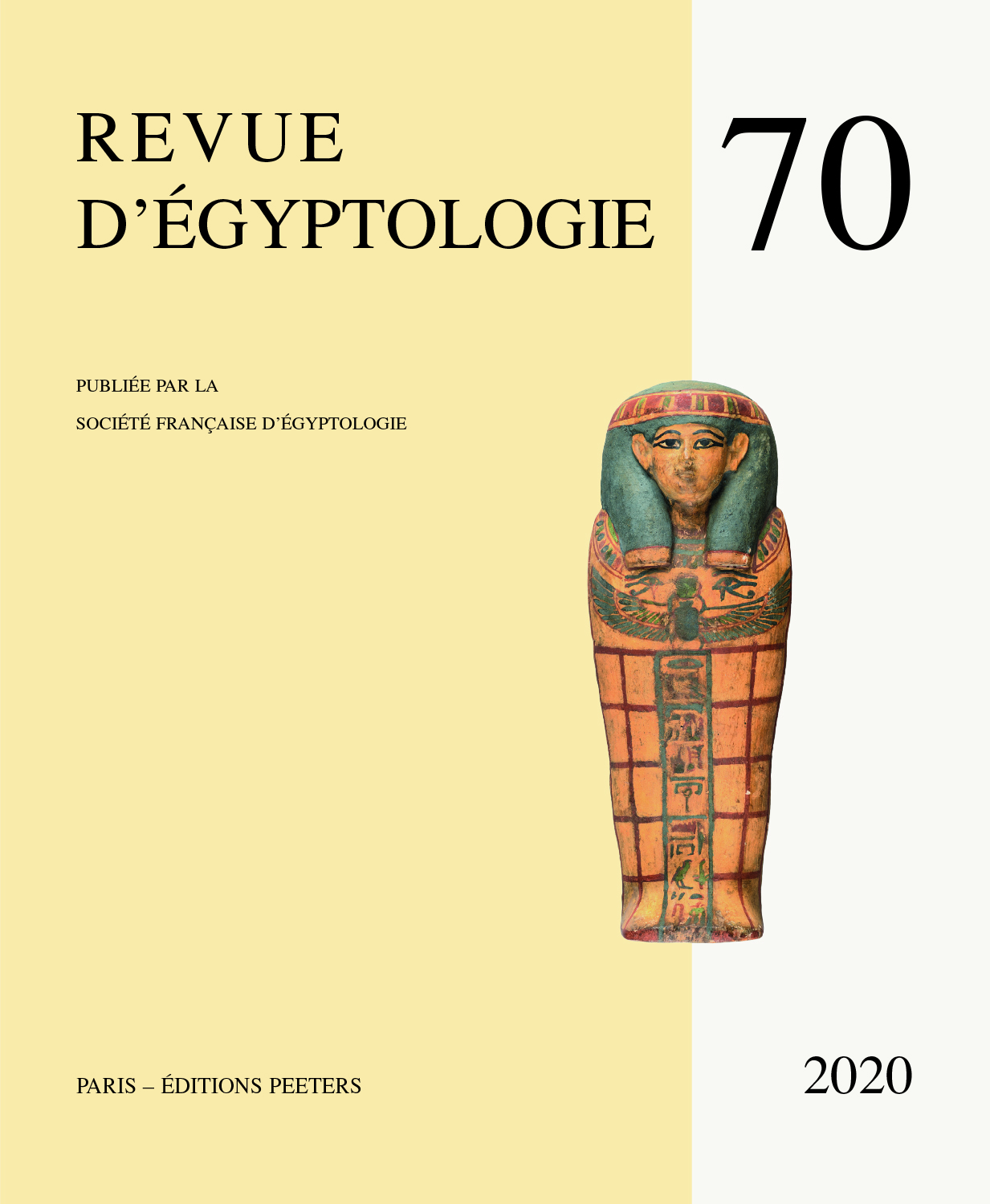 Document Details :

Title: Notes sur la dispersion de quelques objets égyptiens provenant de la ville Quirini à Alticchiéro
Author(s): VARIN, Eric
Journal: Revue d'Égyptologie
Volume: 53 Date: 2002
Pages: 213-234
DOI: 10.2143/RE.53.0.504268

Abstract :
Les murs et jardins de la villa du sénateur Angelo Quirini à Alticchiéro (Italie) renfermaient durant de longues années des monuments égyptiens longtemps tombés dans l'oubli. Hormis la statue de Parahotep, vizir de Ramsès II, publiée il y a une trentaine d'années par Hellmut Brunner qui l'attestait à l'époque dans la villa Melzi à Bellagio, les autres objets sont, pour leur part, peu connus et méritent une attention particulière. Il s'agit de deux tables à libations, une datable de Basse époque et nommant un certain Padiamon, l'autre, gréco-romaine d'un dénommé Pharsos, une statue de reine ou déesse marchant d'époque romaine, et enfin une partie supérieure de statue colossale de granit représentant la déesse Sekhmet et datable comme nombre de ses consœurs du règne d'Amenhotep III. Publiés déjà en Italie vers la fin du XVIIIe siècle par la comtesse Rosenberg Orsini, ces monuments laissent apparaître de nombreuses incertitudes sur leurs diverses provenances égyptiennes et sur l'historique de leur dispersion depuis l'Antiquité.


---

The walls and the gardens of senator Angelo Quirini's villa in Alticchiero (Italy) kept for many years long forgotten Egyptian monuments. Except for the statue of Parahotep, vizir to Ramses II, published thirty years ago by Hellmut Brunner who certified it then in the villa Melzi in Bellagio, the other objects are little known and call to particular attention: those are two libations tables, one of them dating back to late period, mentioning a certain Padiamon, the other, Greco-roman, of a certain Pharsos, the statue of a walking queen or goddess of roman period and, last of them, the upper part of a colossal granite statue of the goddess Sekhmet dating back to Amenhotep III's reign, as many of her contemporanians do. Already published in Italy in the late XVIIIth century by countess Rosenberg Orsini, those monuments let way to numerous uncertainties about their Egyptian origins and about the history of their spreading about since Antiquity.


Download article