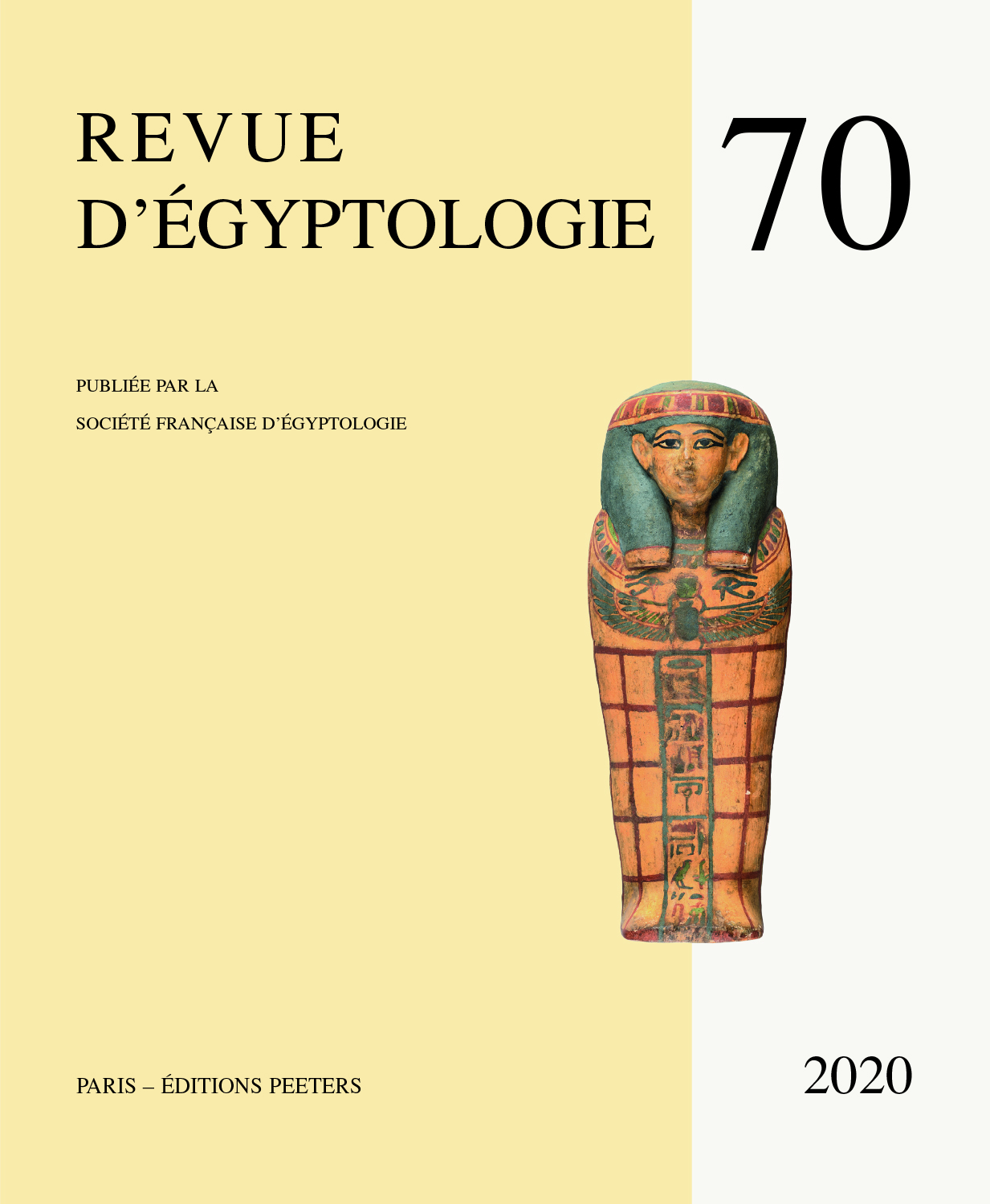 Document Details :

Title: Hathor au sceptre-ouas
Subtitle: Images et textes au service de la théologie
Author(s): PREYS, René
Journal: Revue d'Égyptologie
Volume: 53 Date: 2002
Pages: 197-212
DOI: 10.2143/RE.53.0.504267

Abstract :
Le temple de Dendera contient la représentation de nombreuses statues de la déesse Hathor. Certaines statues tiennent le sceptre-ouas en main alors qu'on s'attend au sceptre-ouadj, propre aux déesses. Le sceptre-ouas, souvent combiné avec la couronne-hepty, se rencontre couramment dans les offrandes de Maât. Les épithètes telles que nbt (r) dr qu'Hathor porte à ces occasions démontrent que la déesse se présente comme démiurge. Le sceptre-ouas, qu'elle reprend du dieu masculin, affirme l'aspect androgyne d'Hathor. Ainsi, l'image et le texte collaborent afin de faire passer le message.


---

The temple of Dendera contains the representation of different statues of the goddess Hathor. Some of them hold a was-sceptre in their hand in stead of the wadj-sceptre, traditionally that of goddesses. The was-sceptre, often combined with the hepty-crown, is frequently encountered in the offerings of Maât. Epithets like nbt (r) dr attributed to Hathor on these occasions show that the goddess is presented as the creator. The was-sceptre she takes over from the masculine divinities, confirms the androgynous characteristics of Hathor. In this way, image and text collaborate to bring us the message.


Download article