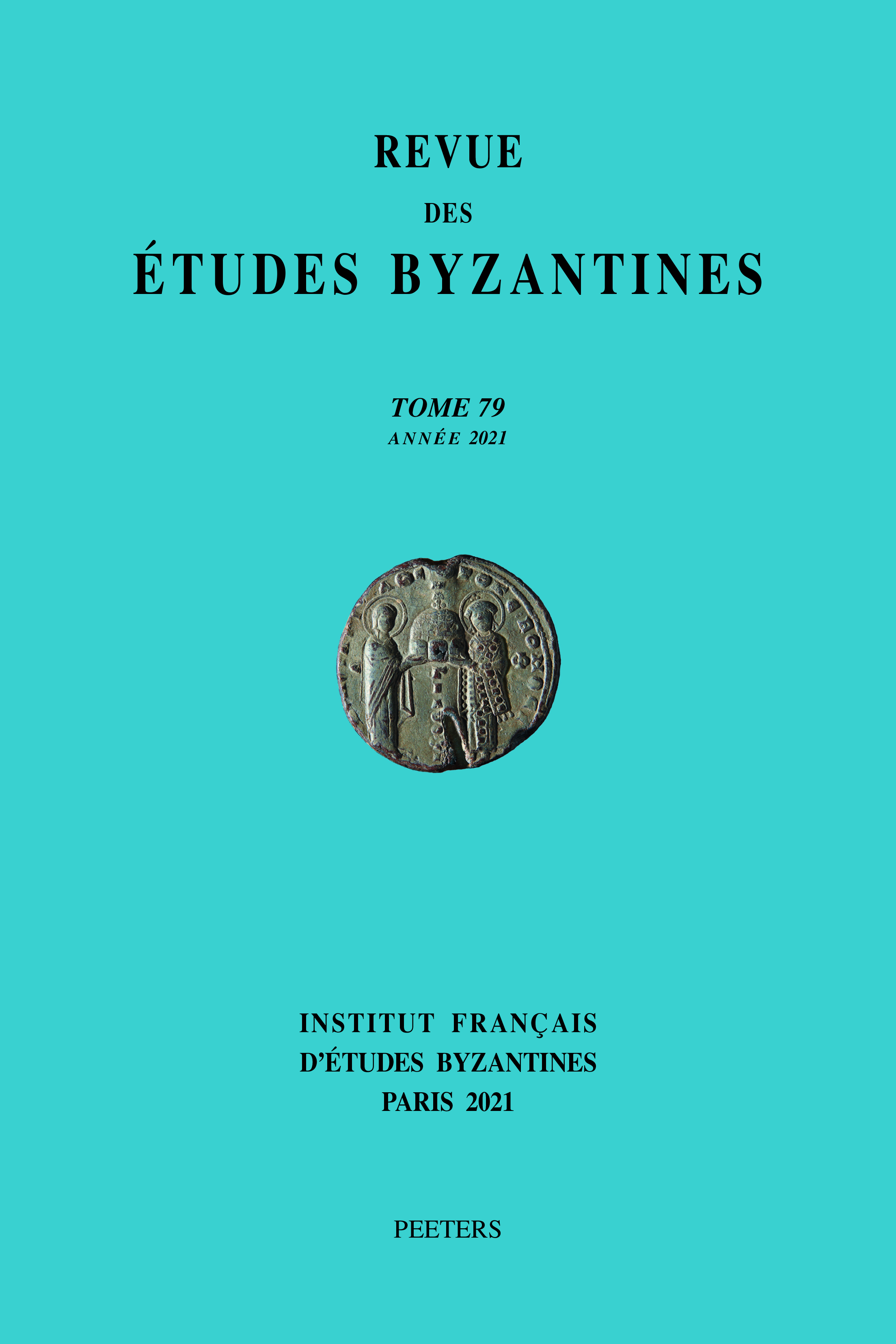 Document Details :

Title: Puiser aux sources byzantines
Subtitle: Nouveaux éléments sur l'utilisation du registre synodal byzantin par la chancellerie patriarcale post-byzantine (1489/1490, 1499, 1530)
Author(s): APOSTOLOPOULOS, Dimitris G.
Journal: Revue des Études Byzantines
Volume: 79 Date: 2021
Pages: 221-236
DOI: 10.2143/REB.79.0.3289646

Abstract :
Grâce à une étude publiée à Athènes en 1988, nous savions déjà que les deux volumes du registre patriarcal byzantin qui contiennent des actes de la période comprise entre 1315 et 1404 se trouvaient à la chancellerie du patriarcat à l'époque post-byzantine, comme attesté à deux reprises en 1476 et en 1551. De nouveaux développements de ces recherches sont proposés dans la présente étude et permettent d'élargir ces limites chronologiques et de montrer l'utilisation effective de ces volumes byzantins par la chancellerie patriarcale durant le premier siècle de la période post-byzantine. Quatre actes patriarcaux, datés de 1489/1490, 1493, 1499 et 1530, ont en effet été écrits par un rédacteur qui avait sous les yeux des actes patriarcaux byzantins datant de 1368, 1387 et 1390, et qui devait donc avoir à sa disposition les deux volumes du registre byzantin (Vindob. Hist. gr. 47 et 48).


---

Thanks to a study published in Athens in 1988, we already knew that the two volumes of the Byzantine patriarchal register that contain acts from the period between 1315 and 1404 were in the patriarchate's chancery in the post-Byzantine era, as attested twice, in 1476 and in 1551. The present study proposes further developments of this research, allowing us to broaden these chronological limits and to show the actual use of these Byzantine volumes by the patriarchal chancery during the first century of the post-Byzantine period. Four patriarchal acts, dated 1489/1490, 1493, 1499 and 1530, were written by a writer who evidently had at hand some Byzantine patriarchal acts dating from 1368, 1387 and 1390, and who must therefore have had at his disposal the two volumes of the Byzantine register (Vindob. Hist. gr. 47 and 48).


Download article