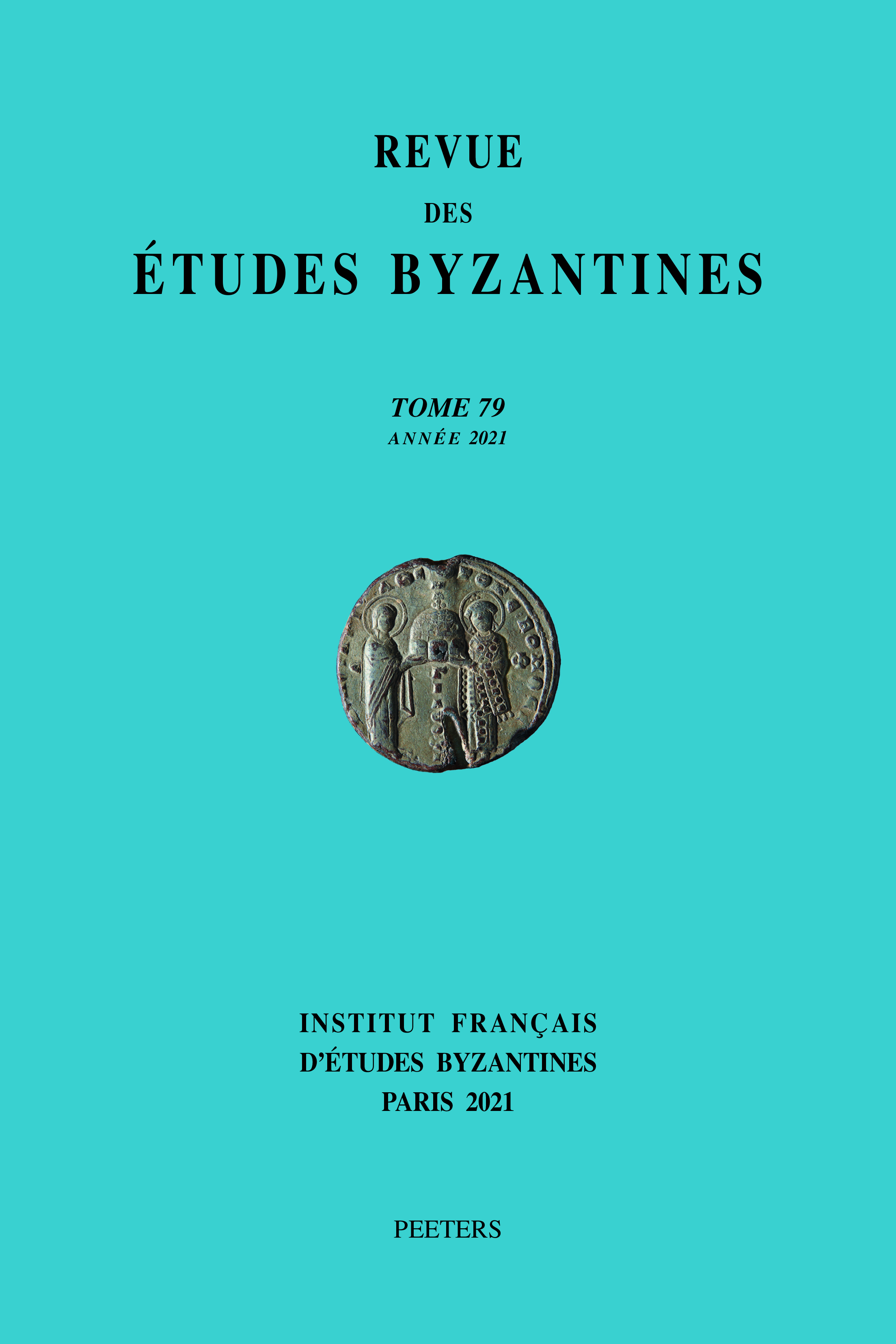 Document Details :

Title: Parisinus graecus 400
Subtitle: Poetry and Paraenesis in Cyprus
Author(s): LAUXTERMANN, Marc D.
Journal: Revue des Études Byzantines
Volume: 79 Date: 2021
Pages: 149-181
DOI: 10.2143/REB.79.0.3289644

Abstract :
Ms. Paris, BnF, grec 400 is a treasure-trove of little-known texts, including model letters, homilies and poems composed in Cyprus, which has been oddly overlooked in studies of Greek culture and literature under the Lusignans. This paper consists of four parts: (i) the date, provenance and composition of the manuscript; (ii) its poetic contents; (iii) the social function of the paraenetic poems it contains; and (iv) an edition of a hitherto unknown collection of paraenetic poems, Στίχοι τοῦ ἁγίου Γρηγορίου τοῦ Θεολόγου ἐκ τῶν γνωμικῶν, probably dating from the thirteenth century.


---

Le ms. Paris, BnF, grec 400 est un trésor de textes peu connus, qui comprend des modèles de lettres, des homélies et des poèmes composés à Chypre et qui a été étrangement négligé dans les études sur la culture et la littérature grecques sous les Lusignans. Cet article consiste en quatre parties: 1) date, provenance et composition du manuscrit; 2) contenu poétique; 3) fonction sociale des poèmes parénétiques qu'il contient; 4) édition d'une collection jusqu'ici inconnue de poèmes parénétiques, les Στίχοι τοῦ ἁγίου Γρηγορίου τοῦ Θεολόγου ἐκ τῶν γνωμικῶν, qui date probablement du 13e siècle.


Download article