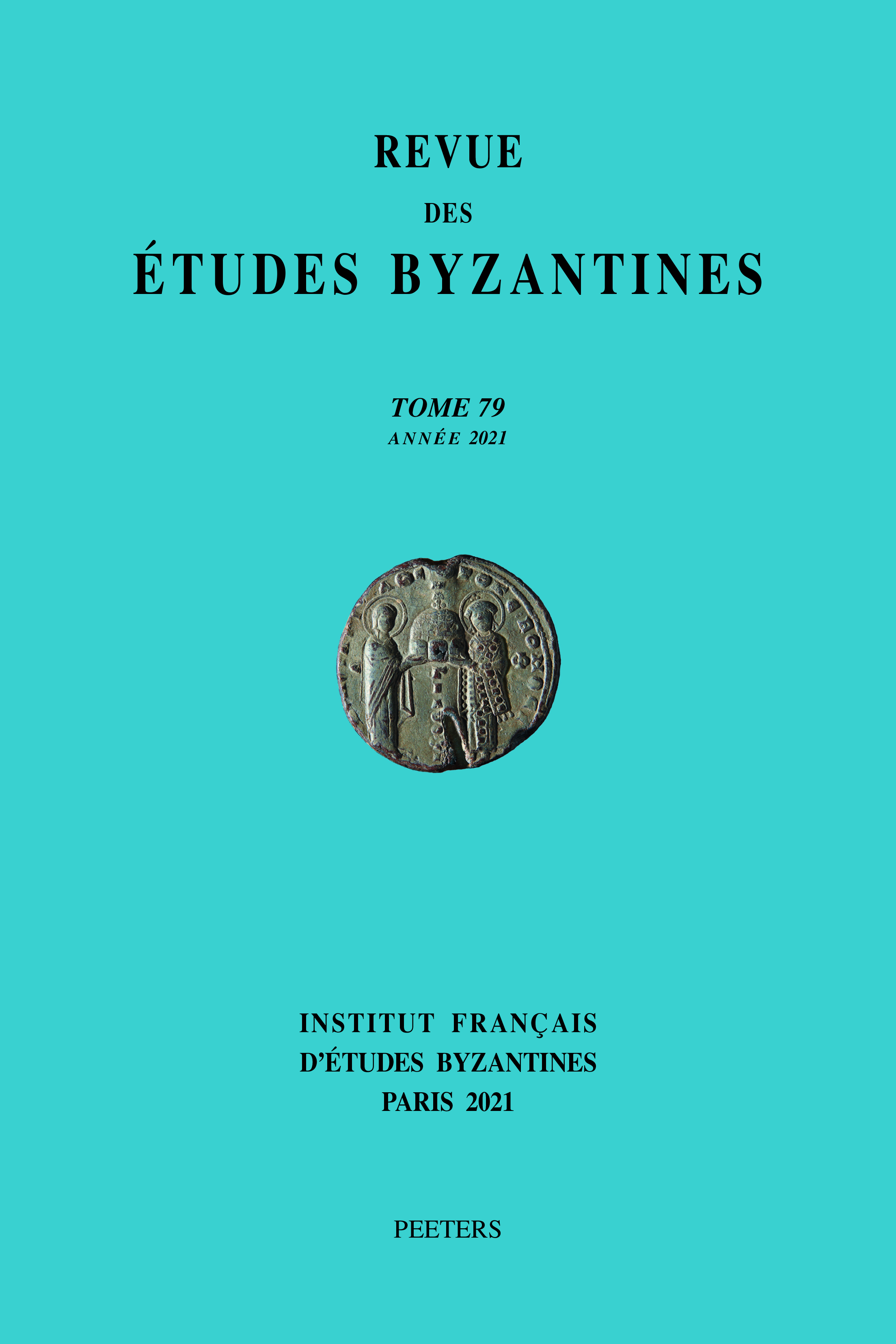 Document Details :

Title: Présence et fonction de la «matière chrétienne» dans les Chiliades de Jean Tzétzès
Author(s): JOUANNO, Corinne
Journal: Revue des Études Byzantines
Volume: 79 Date: 2021
Pages: 95-148
DOI: 10.2143/REB.79.0.3289643

Abstract :
On constate la présence, dans les Chiliades de Tzétzès, d'un ensemble assez conséquent de références chrétiennes, qui peuvent surprendre dans cette oeuvre d'autocommentaire, où il semblait a priori superflu d'expliciter les allusions de ce type figurant dans les lettres de l'auteur, puisqu'elles étaient sans doute transparentes pour les lecteurs byzantins. Une première partie répertorie ces diverses références, précise leur origine et étudie le traitement que Tzétzès leur réserve et les déformations éventuelles qu'il fait subir à ses sources; une deuxième partie souligne l'importance accordée par notre auteur au dialogue entre héritage judéo-chrétien et héritage païen, qu'il se plaît à rapprocher, affichant ainsi sa maîtrise des deux éléments constitutifs de la culture byzantine; la troisième partie montre comment Tzétzès exploite les références chrétiennes pour parfaire sa mise en scène de soi en exégète aux compétences multiples, polyglotte, féru de grammaire et de rhétorique, alliant finesse et originalité.


---

In Tzetzes' Chiliades, we may note the presence of a rather substantial set of Christian references, which can be surprising in this work of self-commentary, where it would seem, a priori, superfluous to make explicit these kinds of allusions included in the author's letters, since they were undoubtedly transparent for Byzantine readers. The first part of the article lists these various references, specifies their origin, analyses Tzetzes's treatment of them and the possible distortions to which he subjects his sources; the second part underlines the importance he attributes to a dialogue between the Judeo-Christian heritage and the pagan heritage, which he wishes to bring together, thus showing his mastery of the two constitutive elements of Byzantine culture; the third part shows how Tzetzes uses Christian references to complete his presentation of himself as a multi-skilled exegete, a polyglot, a lover of grammar and rhetoric, gifted with both finesse and originality.


Download article