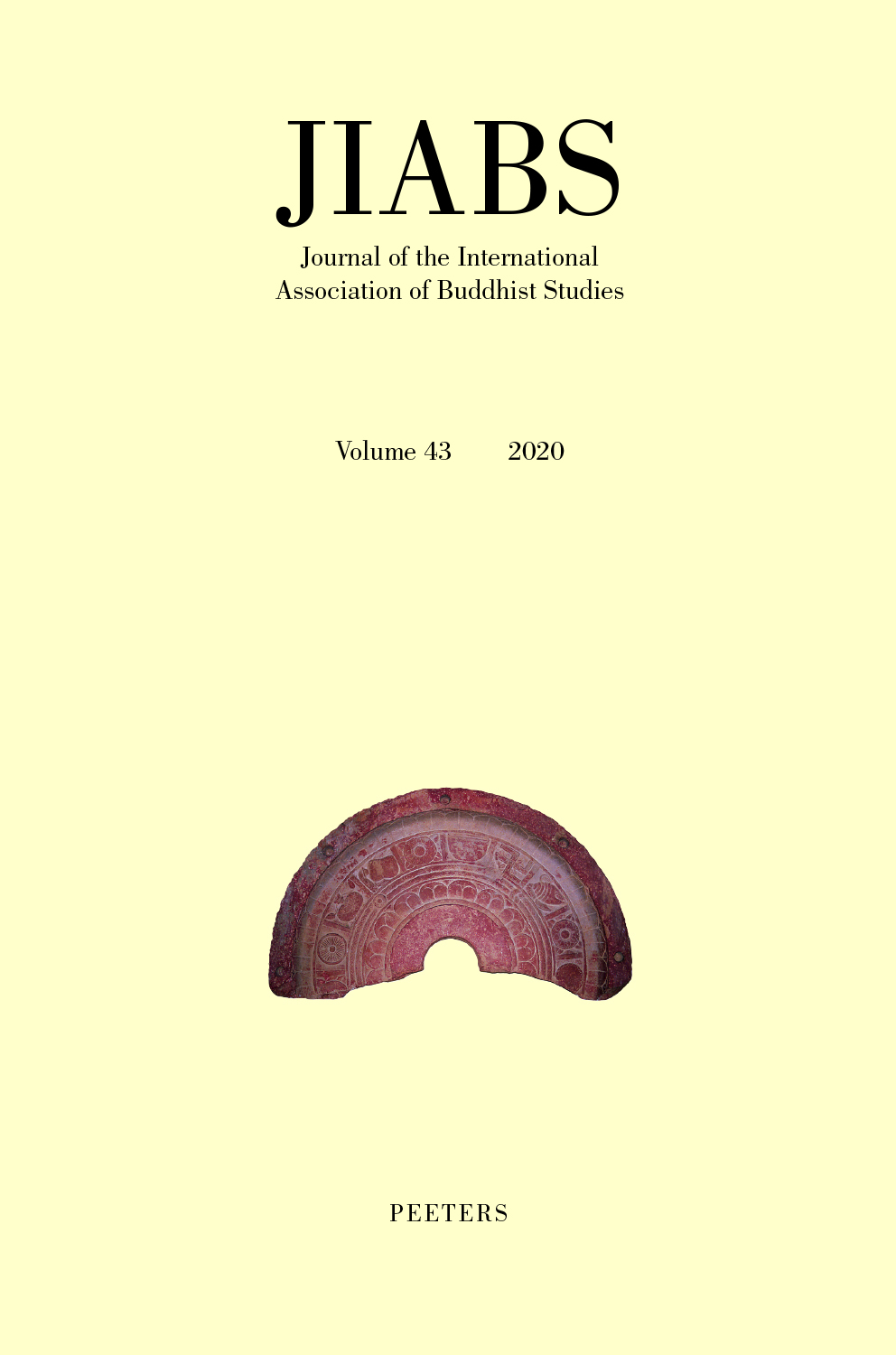 Document Details :

Title: A Narrative in Prajñāpāramitā Literature and the Samādhi of Direct Encounter with Present Buddhas (pratyutpannabuddhasaṃmukhāvasthitasamādhi)
Author(s): ZHAO, Wen
Journal: Journal of the International Association of Buddhist Studies
Volume: 43 Date: 2020
Pages: 253-274
DOI: 10.2143/JIABS.43.0.3289058

Abstract :
The narrative concerning the bodhisattva Sadāprarudita's journey in search of the prajñāpāramitā, found in both the Aṣṭasāhasrikā Prajñāpāramitā and Larger Prajñāpāramitā, exhibits a quite different style from the majority of the Prajñāpāramitā collection, which mainly deals with philosophical discourse. In this study, I concentrate on the intertextuality exhibited between this narrative of the journey of Sadāprarudita, and the process of meditational practice in one Mahāyāna Buddha-visualization text, the Pratyutpannabuddhasaṃmukhāvasthitasamādhisūtra. The aim of this meditational practice is to be reborn in the Buddha-field of a present Buddha, such as Amitābha. The narrative, in its climactic phase, presents Sadāprarudita's meeting with the Dharma-preacher Dharmodgata, who can be regarded as the Buddha, dwelling in a city resembling the ideal Buddha-field of Amitābha. This comparison reveals that the narrative is closely associated with the Buddha-visualization text, or based upon the relevant practice, which may have become popular among the worshippers of Amitābha in the second century CE or earlier.


Download article