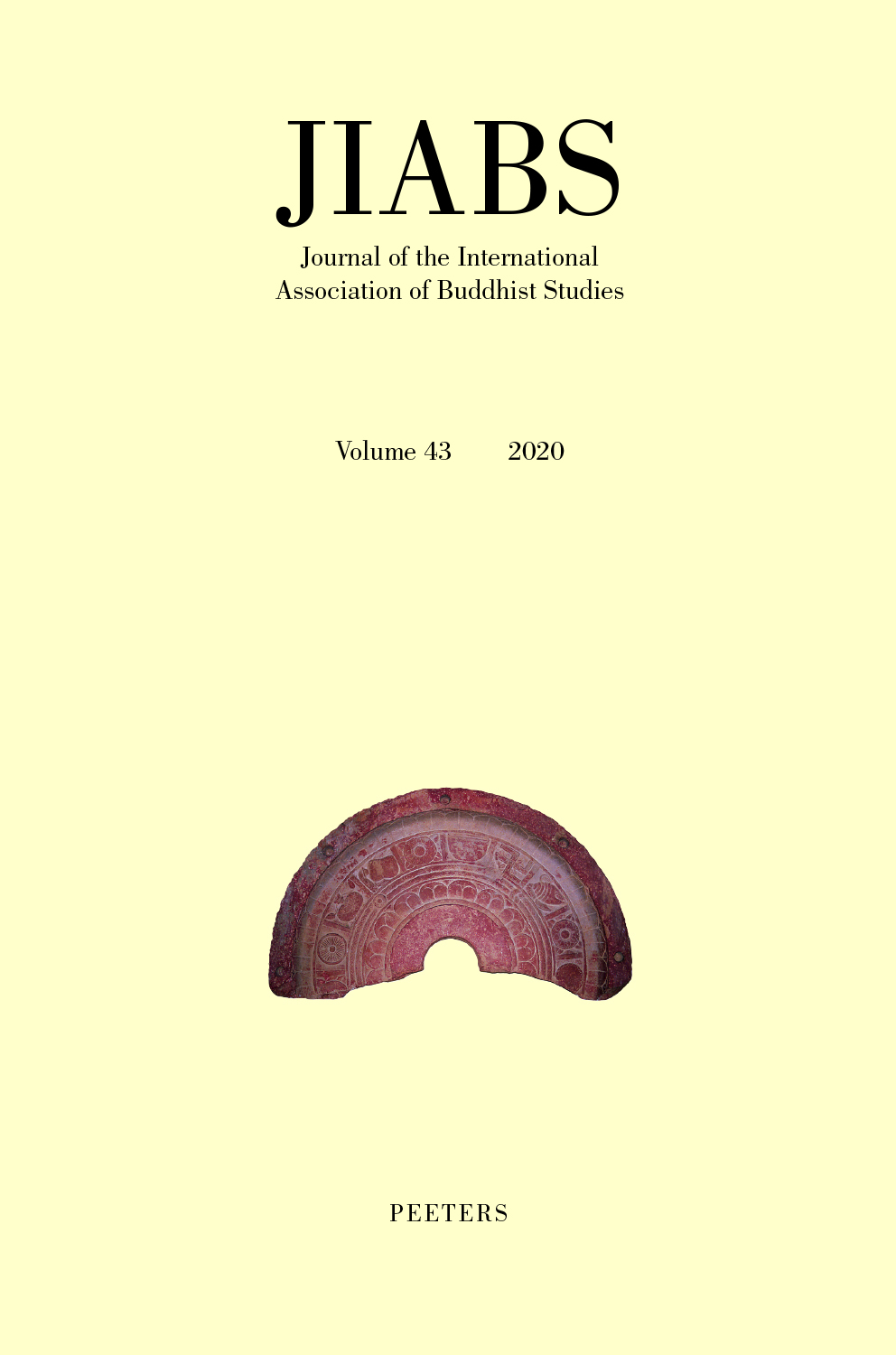 Document Details :

Title: An Ocean of Buddhist Intellectual Culture in Two Intertextual Drops
Subtitle: Parallel Text and Issues Pertaining to Rongzom's Doctrine of 'Mere Appearance' (snang tsam)
Author(s): SUR, Dominic
Journal: Journal of the International Association of Buddhist Studies
Volume: 43 Date: 2020
Pages: 215-252
DOI: 10.2143/JIABS.43.0.3289057

Abstract :
This article identifies significant textual parallels between the Acintyamahāmudrā (Eng. The Inconceivable Great Seal) ascribed to Tilopa and the doctrinal discourse of the master work of the eleventh century defender of the Great Perfection, Rongzom Chokyi Zangpo, the Theg chen tshul 'jug (Eng. Entering the Way of the Great Vehicle). As such, it adds to the body of scholarship examining intertextuality within Buddhist literature and argues for a re-assessment of Rongzom's doctrine of mere appearance. In conclusion, this paper uses information about the collection and editing of Rongzom's work as touchstones for reflections on larger issues of textual modularity, communal authorship, received tradition, and the social and historical contexts of eleventh century Tibet. In doing so, we do not claim to exhaust the issues or ensuing questions. Rather we aim to contribute to our understanding of these issues by exploring hitherto unstudied intertextual associations structuring one of the most important works in the Nyingma or 'Old School' – and its core doctrinal theme of mere appearance (snang tsam).


Download article