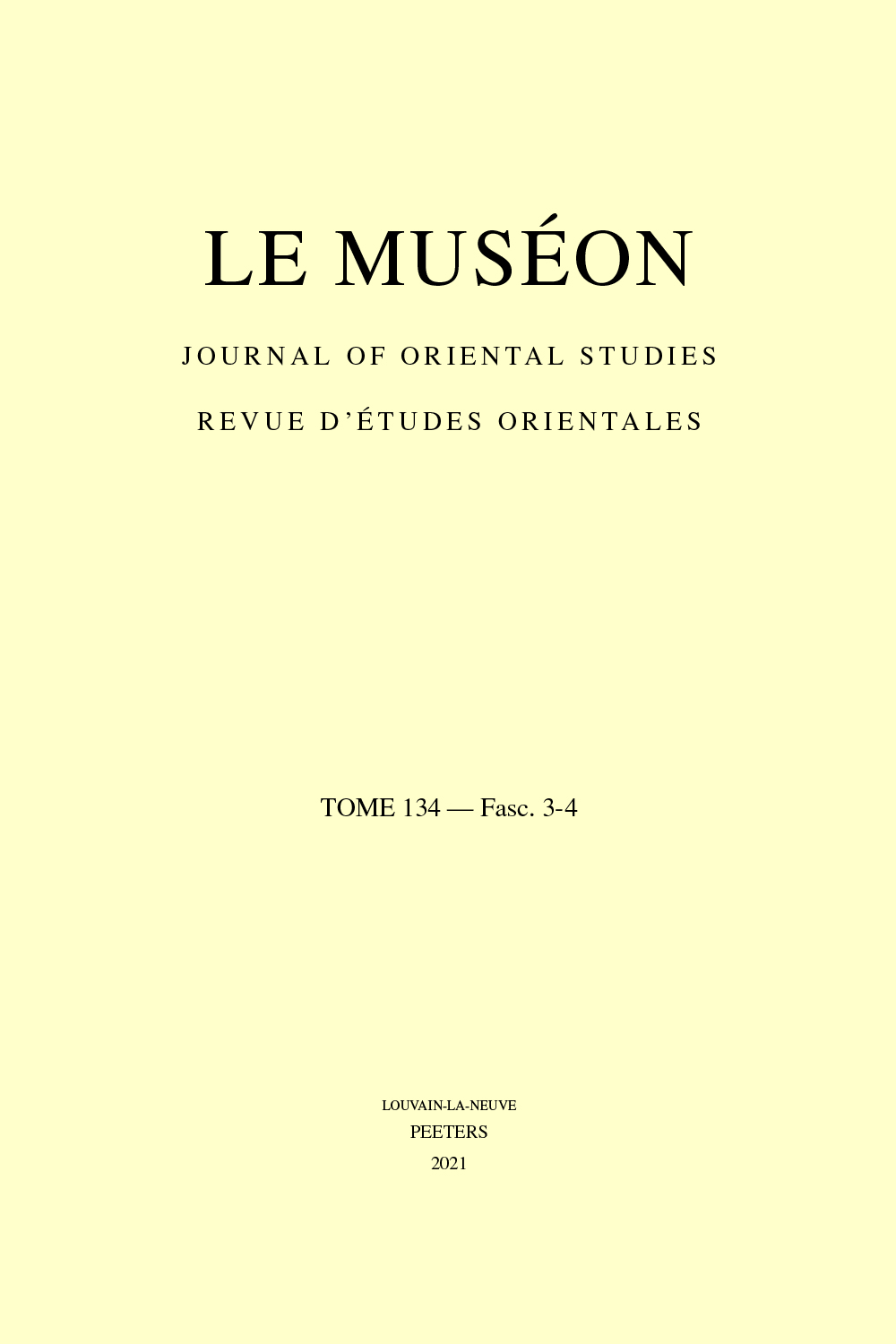 Document Details :

Title: The Rise of Islam According to Dionysius of Tell-Maḥrē
Subtitle: Tentative Reconstruction through Three Dependent Texts
Author(s): JACOBS, Bert
Journal: Le Muséon
Volume: 133 Issue: 1-2 Date: 2020
Pages: 207-234
DOI: 10.2143/MUS.133.1.3287665

Abstract :
It is commonly believed that of the two West Syriac chronicles that have preserved large parts of the now lost Chronicle of Dionysius of Tell-Maḥrē (d. 845), the account of the rise of Islam is better preserved in the anonymous Chronicle up to the Year 1234 than it is in the Chronicle of Michael Rabō (d. 1199). In addition to the overall preference for Chron. 1234 over Michael's Chronicle that has emerged in recent scholarship, this view is based on the assumption that the polemical elements found only in Michael's version are more likely his own additions than omissions by the Anonymous Chronicler. On the basis of a new dependant, Dionysius bar Ṣalībī (d. 1171), this article argues that Michael, followed by Bar Ṣalībī, rather than the Anonymous Chronicler, have more fully and faithfully preserved the original account on the rise of Islam. This argument is developed in three steps. First, evidence is presented that Bar Ṣalībī borrowed his account of the rise of Islam as narrated in the opening chapter of his Disputation against the Muslims directly from Dionysius of Tell-Maḥrē. Secondly, the redactions by the three dependants are assessed. Having sifted the dependants' adaptations from what is most likely original, finally a tentative reconstruction of Dionysius' account in English translation is provided. A synopsis of the three dependent texts in English translation is appended.


Download article