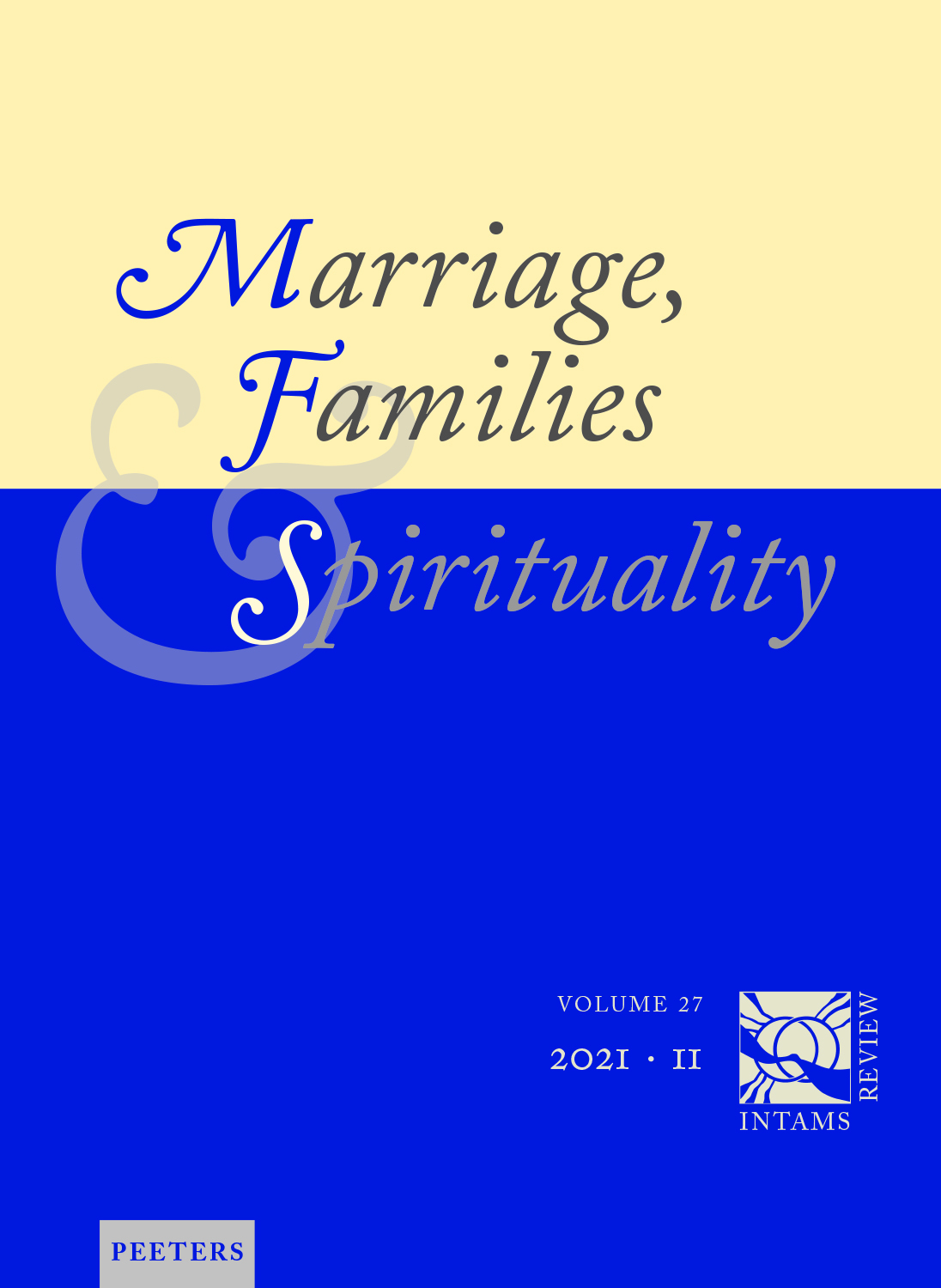 Document Details :

Title: Famiglie arcobaleno e percorsi di cura pastorale
Author(s): RUBERA, Andrea
Journal: Marriage, Families & Spirituality
Volume: 25 Issue: 2 Date: 2019
Pages: 234-244
DOI: 10.2143/INT.25.2.3287509

Abstract :
Ours is the story of a family like many others, made up of two parents, three children, Artemesia (8) and Jacopo and Cloe (6), three cats, a crippled turtle, and new puppy on the way. It is a love story that quickly, however, becomes unusual and unique if we add that we are a gay couple, who were born in Italy in the 60s, grew up in the 80s, and became a family in the 2000s. Dario, my husband, and I, met each other at university thirty-four years ago. We both grew up with a community experience of faith; we were both scouts and both active in our parishes. Then, there was the discovery of our homosexuality, the struggle with (rather the impossibility of ) accepting it, the use of control mechanisms to keep the internal urges and desires at bay. I then experienced meeting Dario and the explosion of love that came with it. We withdrew from social life because we were convinced that we had made an incompatible choice. What followed was the development of our affections, first alone, then together, culminating, finally, in family life and the arrival of our three children. I make use of our story to raise the question of how the Catholic church could finally become a home for all, even LGBT persons and their families, welcoming us in the good and the bad. Today there seems to be finally an opening, but the church does not yet have the information or the pastoral support that allows it to be inclusive of every family reality and every life circumstance. We have found possibilities within the church because of many fortunate encounters and a certain stubbornness in demanding our place in the community. But this is not the same for all. Still today, many LGBT persons, single, in couple, or in families, feel alone in their faith and find it impossible to find welcoming spaces where they can fully participate in in the church community.


Download article