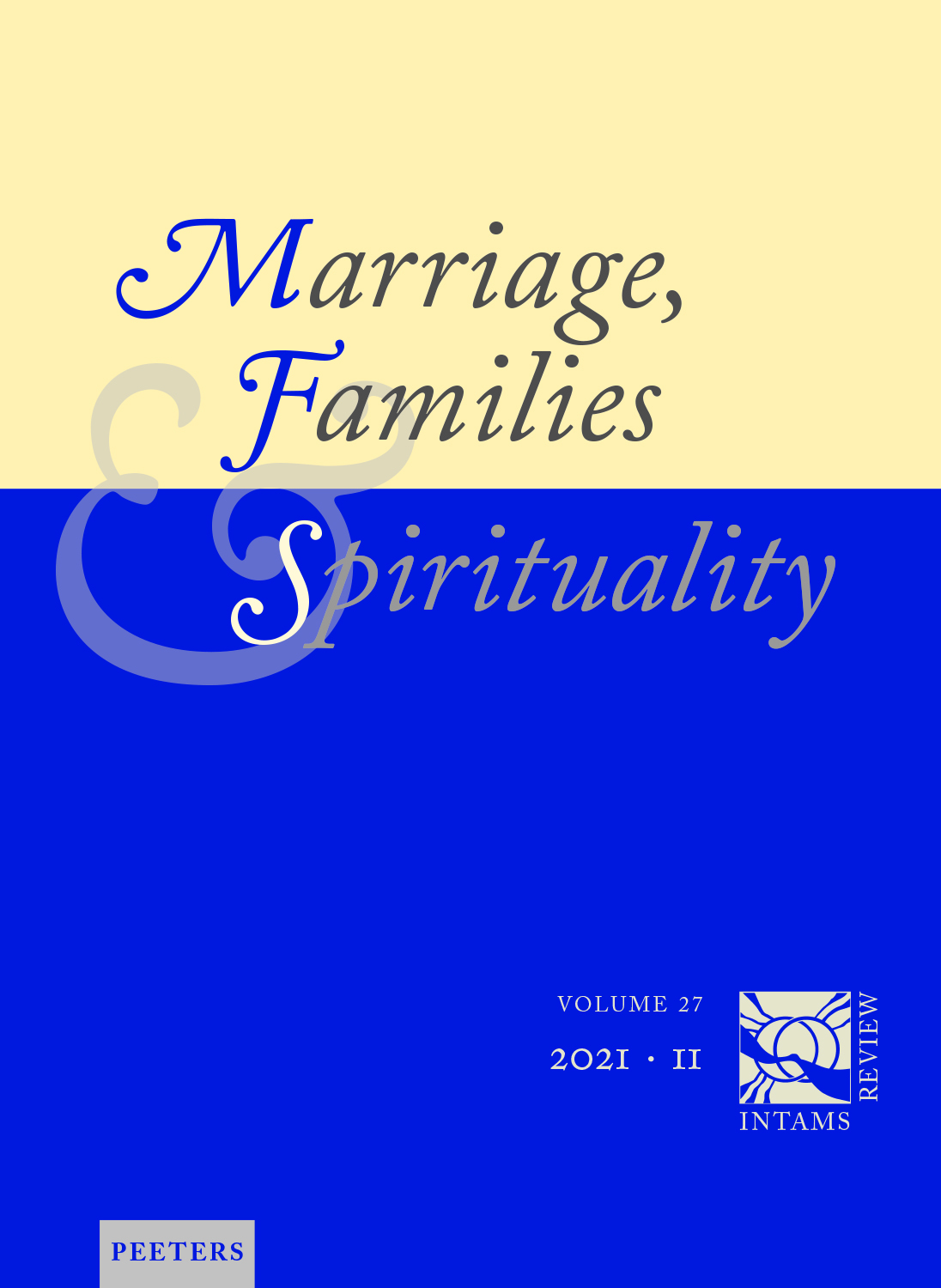 Document Details :

Title: The Gift of Parenthood
Subtitle: Reflections of a Grateful (and Same-Sex Married) Father
Author(s): DENK, Kurt M.
Journal: Marriage, Families & Spirituality
Volume: 25 Issue: 2 Date: 2019
Pages: 225-233
DOI: 10.2143/INT.25.2.3287508

Abstract :
In this testimony, the author, Kurt, shares the circumstances, emotions, and challenges he and his husband Charlie experienced in adopting their young son Eli. They live in New York City. He shows how they have come to see their role as parents as a pure gift that has reshaped their lives. He describes some ways that their engagement in the adoption process and subsequent parenting is both similar to and significantly different from those of opposite-sex couples. Their desire to be parents grew, he writes, from the beginning of their relationship and was one of the factors that led them to decide to forge a life together. They found the love that they shared to be such a gift that they also felt moved to share this love with another, receiving that new life as a gift as well. While opposite-sex couples who turn to adoption often do so after confronting questions of infertility, their choice for adoption was simultaneous with their initial desire to be parents. Yet, they found a solidarity with the opposite-sex couples who were also considering adoption. In their choice for a child, they considered not only the benefits that they could bring to a child but also the difficulties that would arise from being raised in a same-sex household in a society and church that is not always welcoming. Their Christian faith, nonetheless, was a reassuring support, especially its focus on welcoming the other as basic to the love of Christ, who often loved beyond traditional bounds. He gives a brief meditation on how the adoption process should be engaged as one of receiving a gift rather than obtaining some desired good. It is for this latter reason that they chose the process of open adoption, where all the details of the adoption are openly discussed, both with the birth mother and, eventually, with the child. He then recounts the emotions and circumstances of the birth of Eli and of his being entrusted to their care. The reflection concludes by considering the similarities and differences between opposite-sex and same-sex adoption from the point of view of their experience. One significant difference, he relates, is the reaction to their situation by those who do not know them, often with pointedly invasive questions. Positively, he writes, negotiating roles in the household was not burdened by gender role assumptions. Negatively, a significant challenge is the ever-present reality of discrimination for them and for their son as he grows up in a society unsure of its acceptance of their reality.


Download article