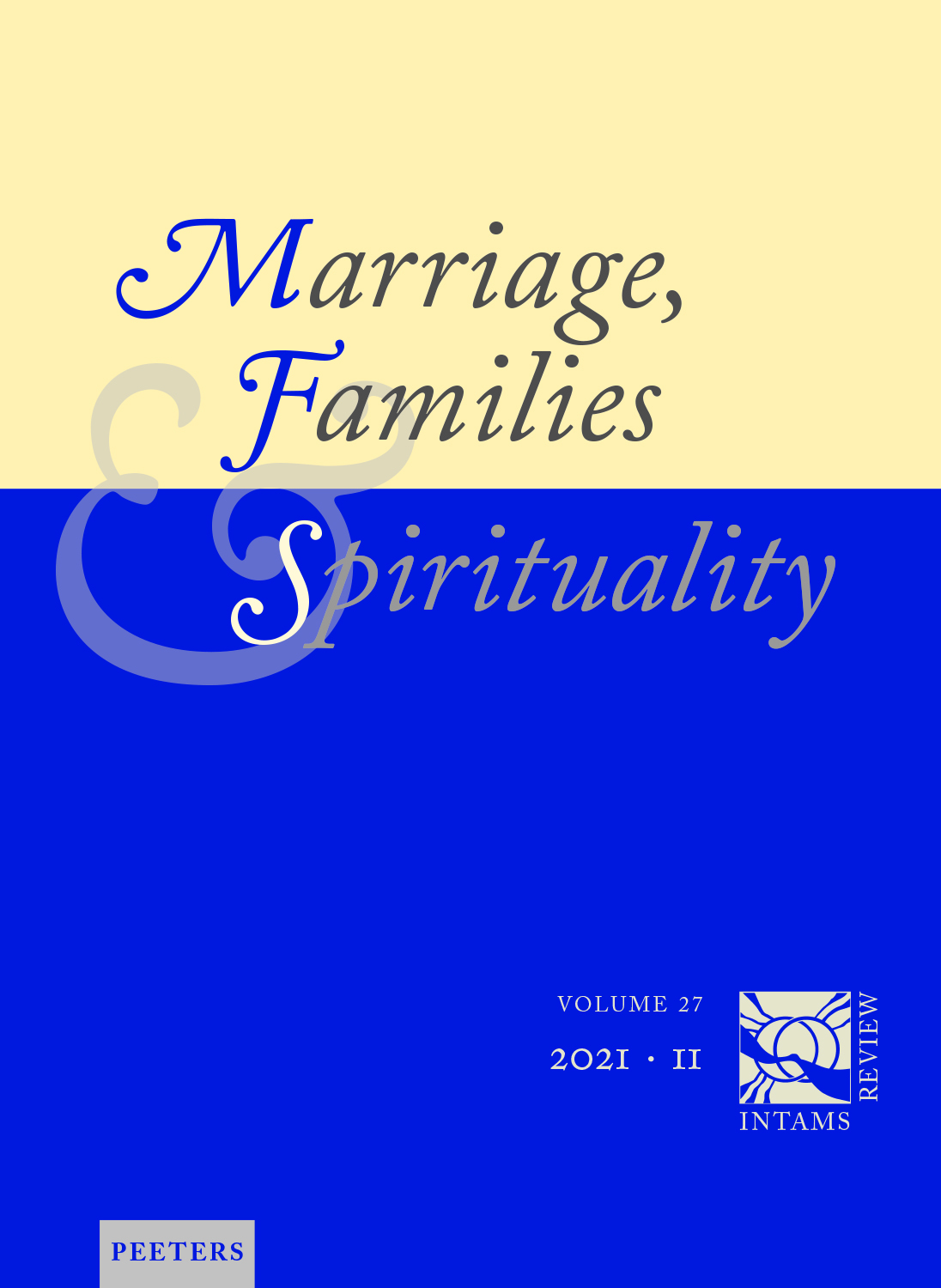 Document Details :

Title: A Look Ahead
Subtitle: Children in Same-Sex Families - Perspectives for Theological Investigation
Author(s): SAUTERMEISTER, Jochen
Journal: Marriage, Families & Spirituality
Volume: 25 Issue: 2 Date: 2019
Pages: 245-251
DOI: 10.2143/INT.25.2.3287510

Abstract :
Jochen Sautermeister here provides a conclusion to this special themed issue. He begins by noting that Amoris laetitia brings about a change in the approach to family life that encourages an appreciation of all relationships that are marked by commitment and responsibility. This leads to considering relationships from the perspective of their inner quality rather than their particular correspondence to traditional ideal forms. What is required, then, is to evaluate family life from the perspective of the care and support that its different forms provide for the children, in particular how family forms enable the passing on of the faith from one generation to the next. This includes both children produced biologically through a couple's sexual relationship and children brought into the family through other means, provided that in both cases the child is seen as a gift to be cared for rather than a right or possession. Theological reflection, he says, cannot proceed without entering into dialogue with the human sciences; it must reflect the realities of diverse family situations as they are lived. The author offers specific principles regarding children that should guide future theological reflection in both ethical and pastoral areas. This includes the principle that care for children requires treating their families with recognition, respect, and care, regardless of the form that that family takes. He concludes by reflecting on a way forward that begins with getting to know and understand same-sex families in their lived reality, with the help of the human sciences, defending the dignity of parents and children by denouncing any discrimination or injustice, reflecting on the relationships in the light of the gospel in order to form the consciences of those involved, and an integration of rainbow families into the pastoral care of the church.


Download article