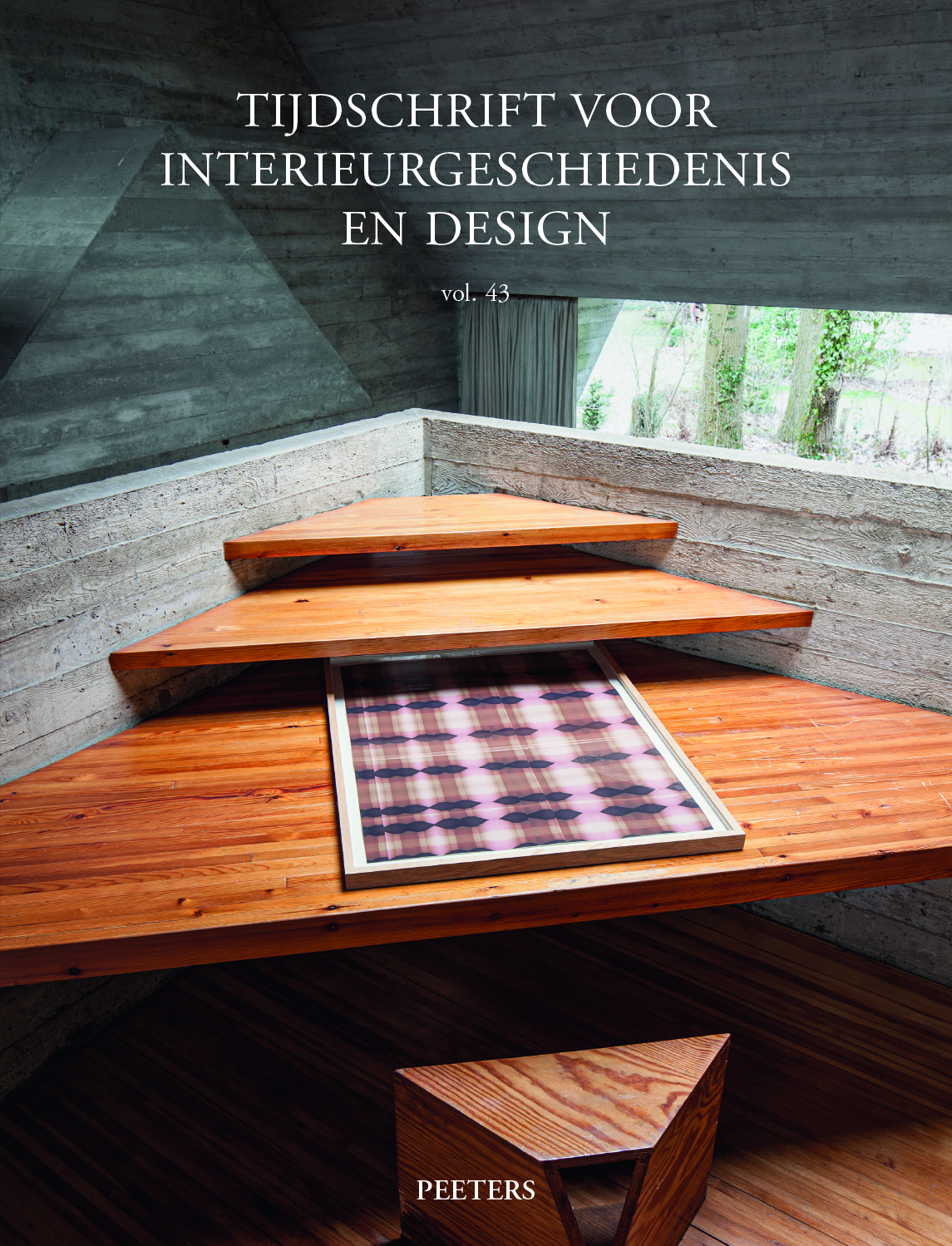 Document Details :

Title: Hans Coenraet Brechtel en kwabornament in Den Haag
Author(s): PIJZEL-DOMMISSE, Jet
Journal: Tijdschrift voor Interieurgeschiedenis en Design
Volume: 42 Date: 2020
Pages: 39-60
DOI: 10.2143/GBI.42.0.3287492

Abstract :
Hans Coenraet Brechtel (1609-1675) was undoubtedly one of the most important goldsmiths in The Hague in the 17th century. His career began with an object that may be regarded as one of the highlights of his career in terms of size, design and technical execution: the nearly 80 cm high silver-gilt goblet that the Winter Queen Elizabeth of Bohemia gave to the burgomasters of Leiden to thank them for the accommodation and education of her children. The queen is depicted in triumph on the lid, which also features a plaque with the royal arms of Bohemia. Surmounting a base decorated with sea creatures and as its stem a crouching satyr, the bowl is completely chased with sharply defined and lively auricular motifs. The decoration comprises cartouches around twelve oval compartments featuring punched depictions of insects, the elements, the senses and allegories of love, lust and transience. Particularly these refined punched engravings will have attracted attention. Brechtel signed the goblet with his name and the date. He came from a highly educated family of scientists, teachers and calligraphers living in Nuremberg, and was trained there by an as yet unknown goldsmith. He probably also trained in Augsburg, as is evident from the German design of this goblet and his technical skills. Like other silversmiths from Augsburg, in the 1630s Brechtel moved to the Netherlands with its fastgrowing economy. In the court city of The Hague his virtuosity was immediately recognised, as can be deduced from the commissions he received from the Bohemian court and that of the stadtholder, the States-General, foreign diplomats and princes. The large silver diaper basket for Prince Willem II and Princess Mary Stuart, the four enormous wall lights – a diplomatic gift to Russia from 1647 – and the gold cup for Frederick III of Denmark from 1653 illustrate his craftsmanship and versatility. Alongside auricular motifs other decorative motifs were introduced, such as flowers and children at play. A print of three putti with glasses, signed by Brechtel but originally designed by Guido Reni, was applied on the Danish gold cup. Brechtel continued to apply auricular ornament in various ways well into the 17th century: in cartouches with strictly symmetrical lines of volutes (diaper baskets, the gold goblet and dish from Leiden); as a way of combining several objects with auricular features (guild shields); or in an elegant amalgamation of auricular volutes and acanthus leaf (wall lights for Russia). Technically Brechtel excelled in casting (the Winter Queen's goblet and the Danish gold goblet), in openwork ornament (baskets and flasks), in wire work or filigree, and in pointillé or punching. Although various silversmiths from The Hague (Andries Grill, Gerrit Vuystinck) produced work with auricular ornament of a similarly high quality, they never managed to achieve the quality of the pointillé decorations on the goblets of the Winter Queen and Frederick III. Brechtel was able to profile himself as a virtuoso goldsmith who could compete with the great masters of his native region. His name was so well known that his workshop continued for another five years after his death under his son-in-law Adriaen van Hoecke.


Download article