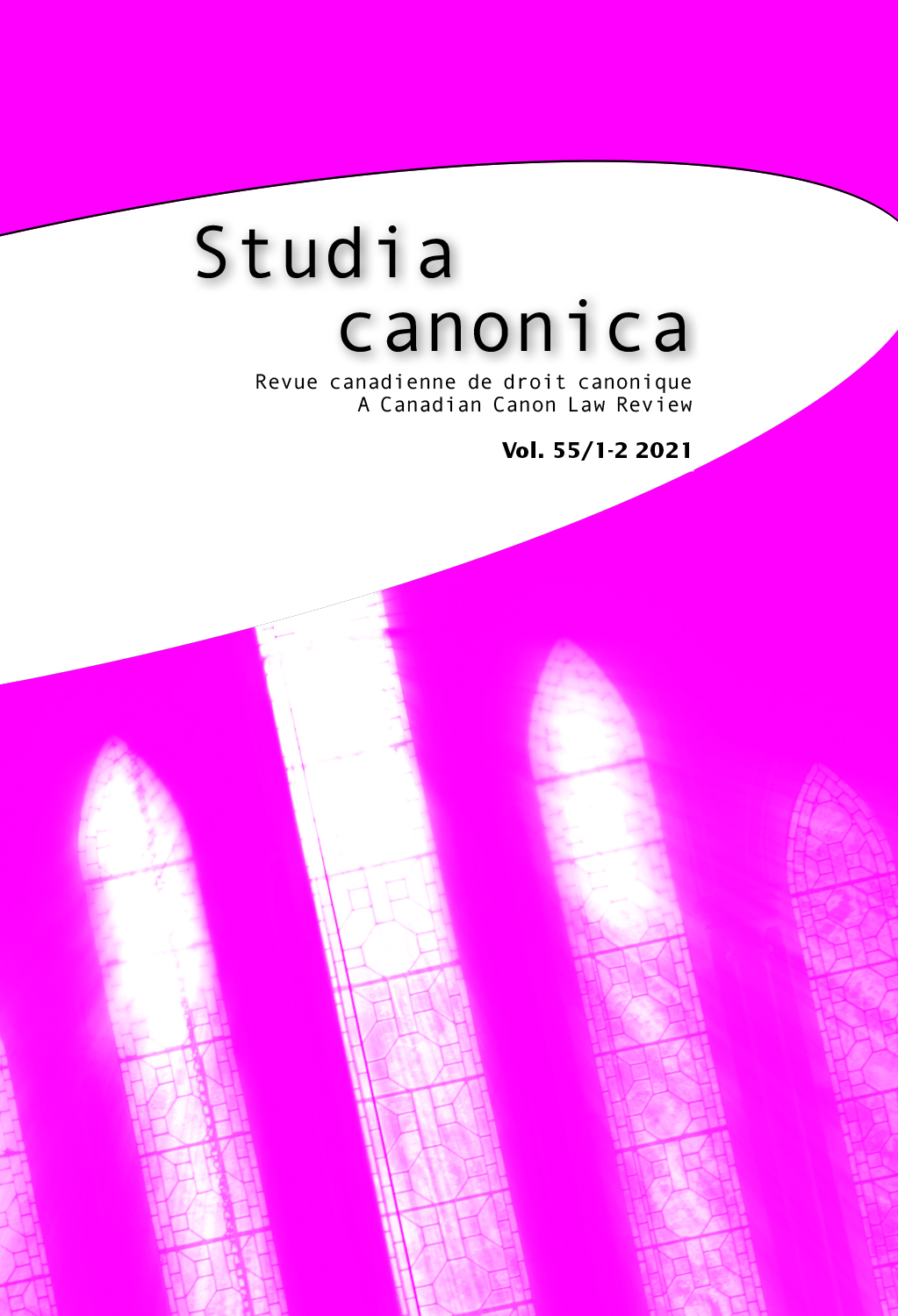 Document Details :

Title: Diversity in Teaching by Episcopal Conferences
Subtitle: Some Positive Considerations
Author(s): DUFFY, Eugene
Journal: Studia Canonica
Volume: 53 Issue: 1 Date: 2019
Pages: 53-74
DOI: 10.2143/STC.53.1.3287022

Abstract :
The author first examines the reform agenda of Pope Francis with respect to episcopal conferences and his implied invitation to revisit John Paul II's motu proprio Apostolos suos. The article then looks briefly at the positive attitude and stance that Francis has adopted towards the teaching office of the numerous episcopal conferences. His emphatically pastoral approach to his own ministry provides a stimulus for a reflection on the exercise of his magisterium, which has a particularly pastoral tone. This provides a perspective from which to view the munus docendi of the conferences and a validation for a certain diversity that may occur in their approaches. This exercise of the teaching role of a conference is explored with specific reference to the episcopal conference of the United States, which provides an example for how the magisterium of a conference can make a significant contribution to the Church's teaching on contemporary moral issues.


---

L'auteur examine d'abord le programme de réformes du pape François en ce qui concerne les conférences épiscopales et son invitation implicite à revenir au motu proprio Apostolos suos de Jean-Paul II. L'article examine ensuite brièvement l'attitude positive et la position adoptée par Francis à l'égard de la fonction d'enseignement des nombreuses conférences épiscopales. Son approche résolument pastorale de son propre ministère incite à une réflexion sur l'exercice de son magistère, qui a un ton particulièrement pastoral. Ceci fournit une perspective à partir de laquelle on peut voir le munus docendi des conférences et une validation pour une certaine diversité qui peut survenir dans leurs approches. L'exercice de la fonction d'enseignant d'une conférence est exploré en particulier par la conférence épiscopale des États-Unis, qui montre comment le magistère d'une conférence peut apporter une contribution significative à l'enseignement de l'Église sur les questions morales contemporaines.


Download article