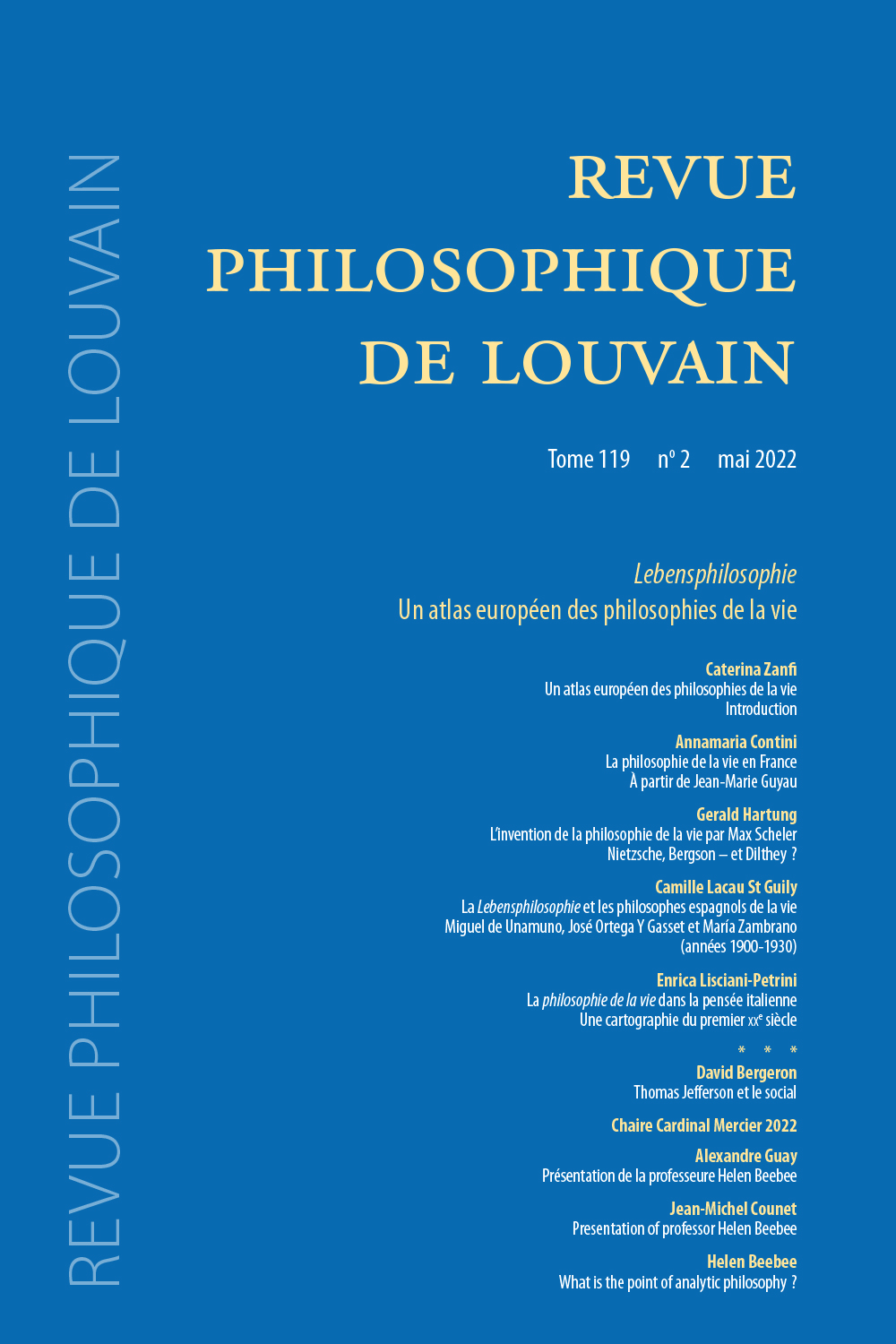 Document Details :

Title: Condition de l'homme numérique
Author(s): HUNYADI, Mark
Journal: Revue Philosophique de Louvain
Volume: 116 Issue: 3 Date: août 2018
Pages: 397-412
DOI: 10.2143/RPL.116.3.3286058

Abstract :
Cet article vise à appréhender la condition de l'homme numérique à travers le prisme des catégories introduites par Hannah Arendt dans Condition de l'Homme moderne. L'auteur montre que ces catégories, édifiées par Arendt pour penser la relation homme-monde, se révèlent inadéquates à penser la condition numérique, notamment parce que celle-ci modifie, au-delà de la relation instrumentale avec le monde, la subjectivité elle-même: elle n'impacte pas seulement ce que nous faisons, mais ce que nous sommes, notamment en nous soumettant à ce que l'auteur appelle «le Principe de commodité», principe libidinal qui tend à faire de tout dispositif numérique une extension de soi. Du coup, l'individu est plus arrimé à son médium technologique qu'au monde lui-même. La vie de l'esprit s'en trouve modifiée: le jugement est remplacé par le calcul, la relation de confiance par le raisonnement assuranciel. Toutefois, ces modifications pourraient néanmoins bien confirmer, mais pour d'autres raisons, la prémonition énoncée dans Condition de l'Homme moderne d'une «société d'employés» qui «exige de ses membres un comportement purement automatique».


---

The aim of this article is to grasp the condition of being digital in the light of the categories introduced by Hannah Arendt in The Human Condition. The author shows that these categories created by Arendt to think the relationship man-world show themselves to be inadequate for thinking the condition of being digital, notably because this condition, going beyond the instrumental relationship with the world modifies subjectivity itself: it has an impact not only on what we do, but on what we are, notably by subordinating us to what the author calls «the Principle of commodity», a libidinal principle that tends to make every digital device an extension of self. Thus the individual is more attached to his technological medium than to the world itself. The life of the spirit is modified by it: judgement is replaced by calculation, a relationship of confidence by insurance reasoning. However, these modifications might well confirm – but for other reasons – the premonition stated in The Human Condition of a «society of jobholders» that «demands of its members a sheer automatic functioning».


Download article