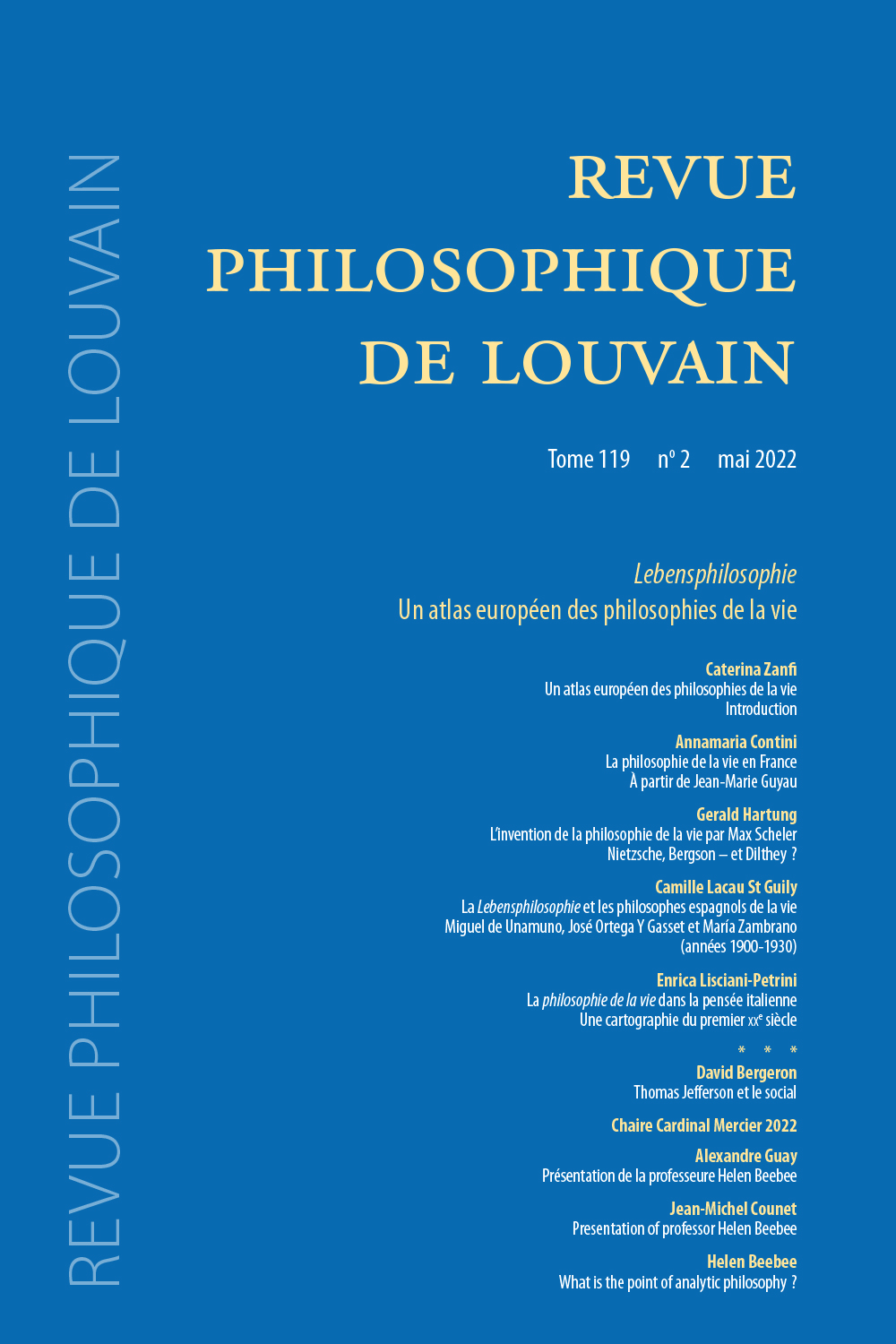 Document Details :

Title: Levinas et la question du politique
Subtitle: De quel État s'agit-il?
Author(s): BALBONTIN-GALLO, Cristóbal
Journal: Revue Philosophique de Louvain
Volume: 116 Issue: 3 Date: août 2018
Pages: 365-396
DOI: 10.2143/RPL.116.3.3286057

Abstract :
Dans le schéma de Totalité et infini le visage d'autrui est compris comme visage de tous les visages. Pourtant ce n'est pas le cas dans Autrement qu'être où le tiers est non seulement l'autre que l'autre mais un autre de l'autre. Alors, il faut l'intervention de la justice là où la justice a laissé place seulement à la substitution. Ce faisant l'unique et l'incomparable se superposent à la comparaison entre l'autre et le tiers en vue d'atteindre l'équité ou l'égalité. De même les institutions et l'État lui-même peuvent être retrouvés à partir du tiers intervenant dans la relation de proximité chez Levinas. Ce recours à un ordre politico-institutionnel nous amène à nous demander: de quel type d'État s'agit-il chez Levinas? Le propos de cet article est de réfléchir à cette question implicite à la pensée du philosophe.


---

In the scheme of Totality and Infinity the face of other people is understood as the face of all faces. However, this is not the case in Otherwise than Being, in which a third party is not only the Other than the other, but an Other of the other. The intervention of justice is required where justice has made room only for substitution. When it takes place, the unique and incomparable superimpose themselves on the comparison between the Other and the third party in order to achieve equity or equality. In the same way the institutions and the State itself can be rediscovered setting out from a third party intervening in the relation of proximity in Levinas. This recourse to a political-institutional order leads us to wonder: what type of State are we dealing with in Levinas? The aim of this article is to reflect on this question that is implicit in the philosopher's thought.


Download article