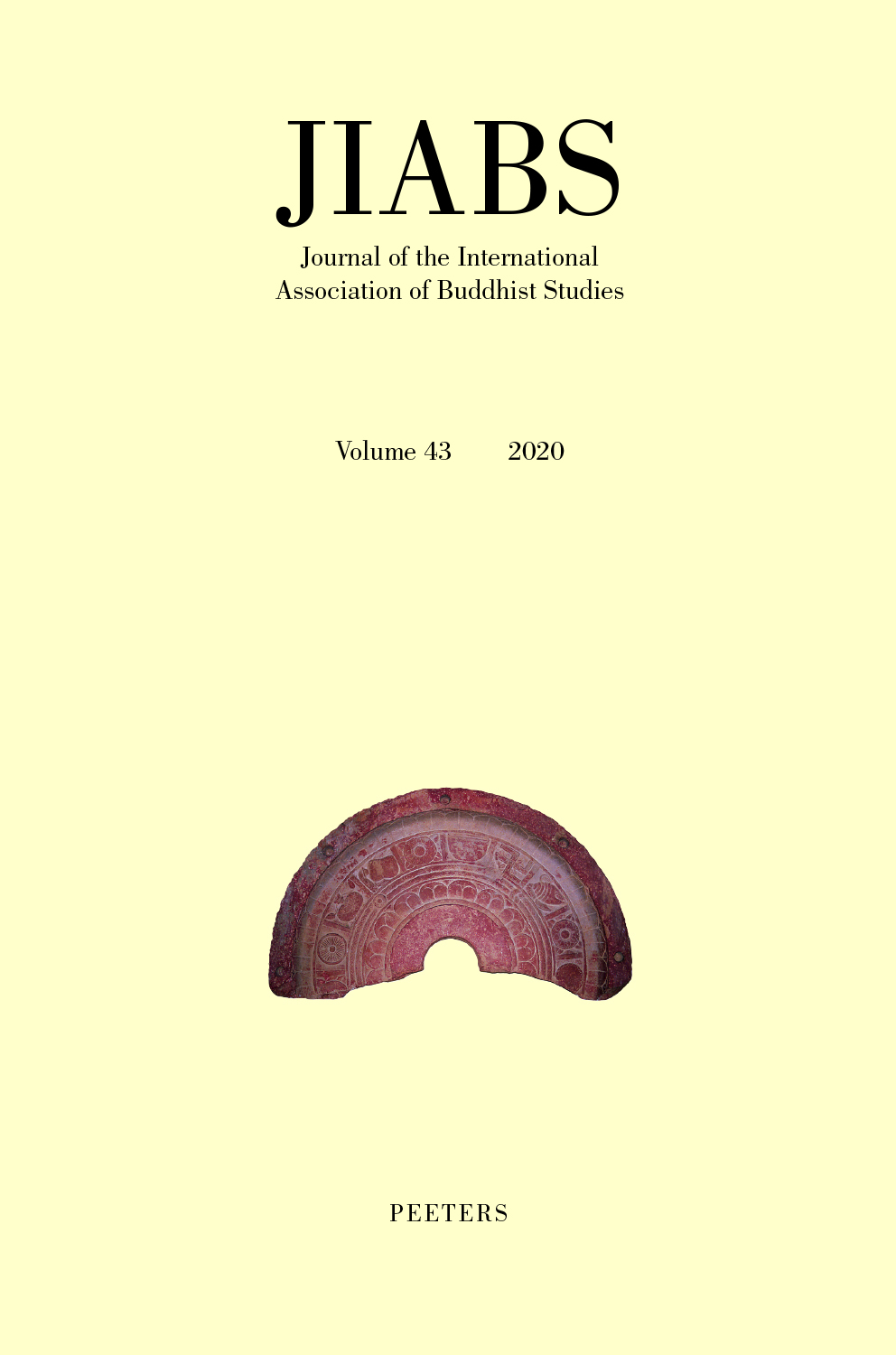 Document Details :

Title: Uṣavadāta's Akhayanivi
Subtitle: The Eternal Endowment in the Early Historic Deccan
Author(s): VISVANATHAN, Meera
Journal: Journal of the International Association of Buddhist Studies
Volume: 41 Date: 2018
Pages: 509-535
DOI: 10.2143/JIABS.41.0.3285750

Abstract :
In scholarship on Indian epigraphy, akhayanivi/akṣaya-nīvī is a term whose meaning has often been taken for granted without an analysis of how and when it came to mean what it did. This paper argues that rather than assuming that the term has a prior and constant meaning, we need to situate specific instances of its practice so as to chart its trajectory over time. By focusing on an inscription of the Śaka-kṣatrapa ruler Uṣavadāta at Nasik, I make a preliminary attempt at historicizing the phenomenon by framing it within the political economy of the early historic Deccan. While arguing that this inscription affords us a unique vantage point for understanding the akhayanivi, I also emphasize that it needs to be read in conjunction with a number of other contemporary inscriptions from the Western Deccan, even if these do not enunciate the endowment in such detailed ways. Finally, I have tried to show how a correlation of textual and epigraphic materials may help us better understand this practice.


Download article