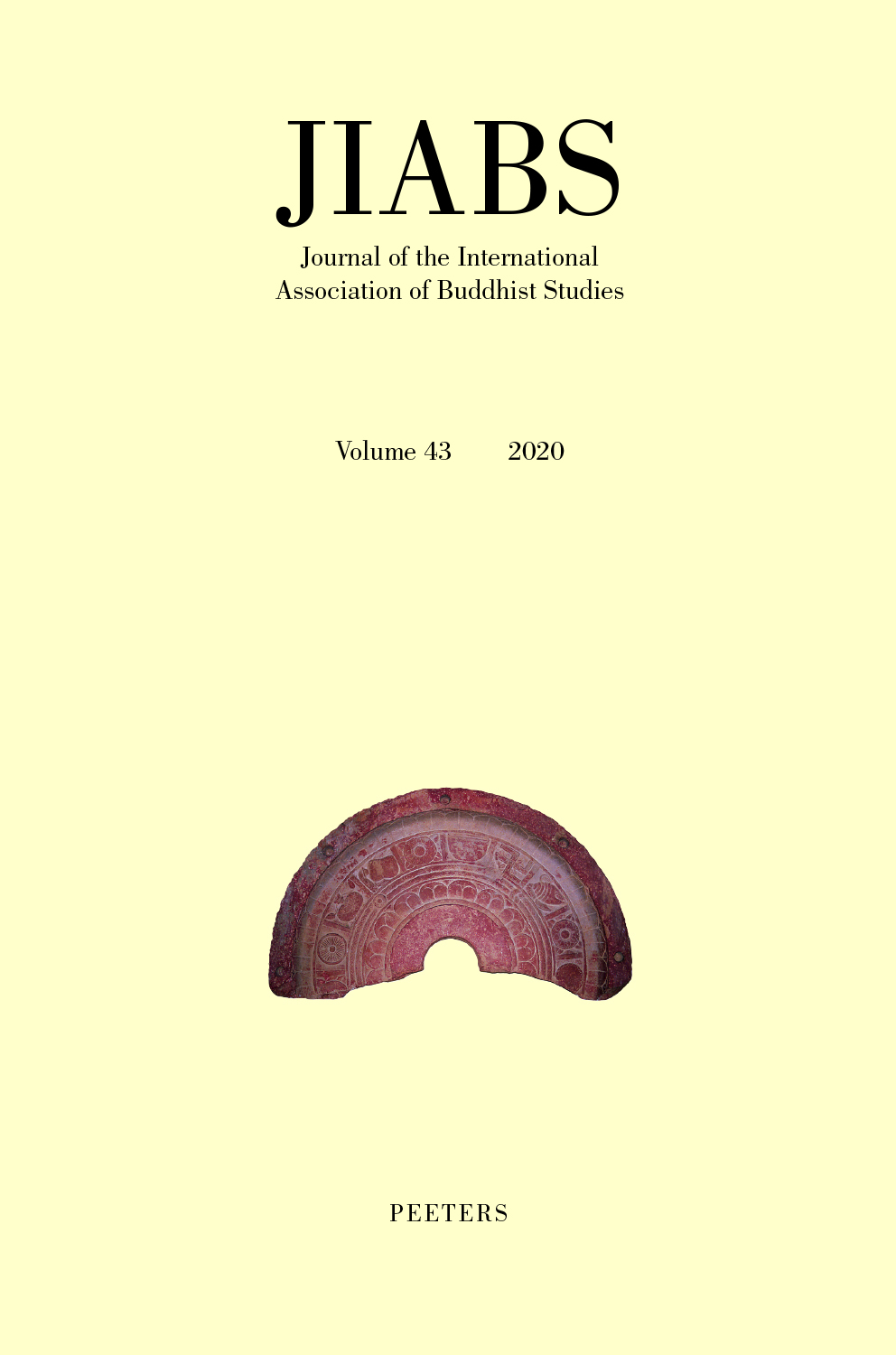 Document Details :

Title: Royal and Non-Royal Buddhist Patronage in the Early Deccan
Author(s): SHIMADA, Akira
Journal: Journal of the International Association of Buddhist Studies
Volume: 41 Date: 2018
Pages: 473-507
DOI: 10.2143/JIABS.41.0.3285749

Abstract :
Between the 1st century BCE and the 3rd century CE, the imperial Sātavāhanas, their Kṣaharāta rivals, and regional chiefs contributed to Buddhist architectural and artistic programs in the Deccan. To understand how these different authorities were related to each other in their support of Buddhist construction activities, this article examines three rock-cut caves in the western Deccan (the Karla caitya and Nasik cave 3 and 10) and their accompanying royal inscriptions. The epigraphic and art-historical evidence of these caves clearly shows the outstanding nature of imperial donations by the Sātavāhanas and the Kṣaharātas in comparison with those of local political authorities and their families. On the other hand, it also indicates the careful planning of the imperial patronage in order to maintain a balance with local traditions of patronage. While the Kṣaharātas and the Sātavāhanas did not participate in the well-attested local tradition of collective patronage of stūpas as one of the donors, they made generous land grants to the saṁgha and supported the construction of magnificent vihāras with large endowments. These forms of patronage helped them to establish an intimate relationship with the local monks, and also to promulgate a certain message about themselves as rulers and donors, through monumental architecture as well as the accompanying inscriptional discourse. This feature of imperial patronage also provided a variety of donors with an opportunity to contribute to the saṁgha's construction work and to identify and express themselves through that construction work.


Download article