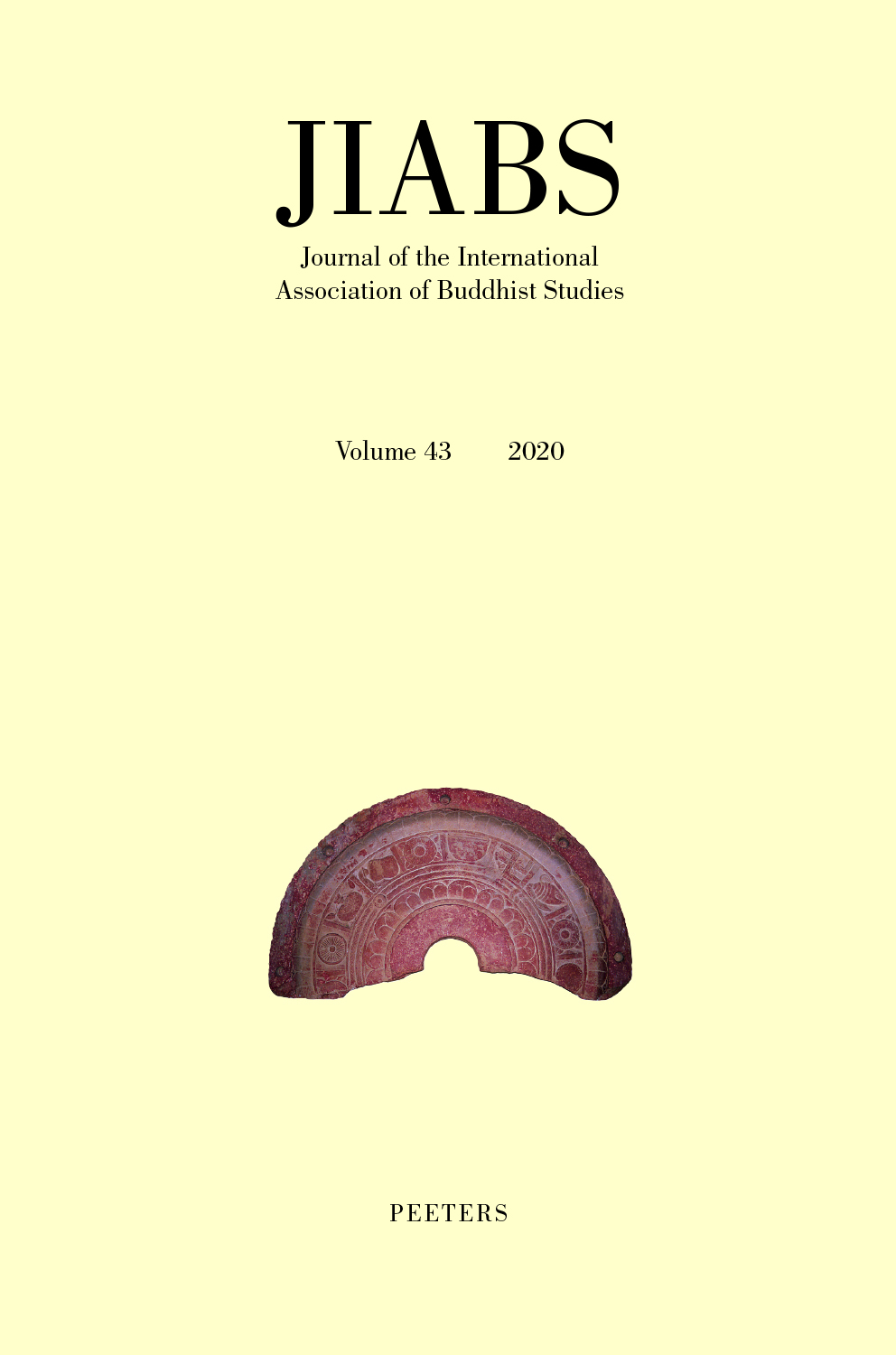 Document Details :

Title: Kanaganahalli Sātavāhana Art and Buddhism
Subtitle: King Aśoka in Front of the Bodhi Tree
Author(s): ZIN, Monika
Journal: Journal of the International Association of Buddhist Studies
Volume: 41 Date: 2018
Pages: 537-568
DOI: 10.2143/JIABS.41.0.3285751

Abstract :
It has been possible to establish the sequence of the 60 massive slabs once positioned on the stūpa dome at Kanaganahalli with great certainty. This sequence is of importance for every attempt to ascertain the narrative content of these slabs since they often form a thematic entity with neighbouring slabs and have to be read in horizontal order. The slabs were produced over a period of at least 120 years; they were rearranged, probably when the stūpa was enlarged and equipped with four āyaka projections. That the slabs were relocated can be deduced from the incongruities in the depiction of the railing in their lower portions. The largest number of 'conflicts' – i.e. collisions of the upright or horizontal elements of the railing of two neighbouring slabs that interrupt its continuous representation – appear in the vicinity of the northern āyaka where one of the slabs even displays 'conflicts' on both sides. This slab, the only figurative among symbolical depictions, is the most famous among the Kanaganahalli reliefs as it represents King Aśoka. The slab was apparently placed in this position only after rearrangements of the slabs during which it was combined with the depiction of the bodhi tree on the neighbouring slab to create the narrative of Aśoka's pilgrimage to Bodhgaya. The slab showing Aśoka furthermore is in the centre of a cluster of nine slabs; on both ends of this cluster – composed in a certainly deliberate symmetry – appear stylistically later representations of the Sātavāhana kings.


Download article