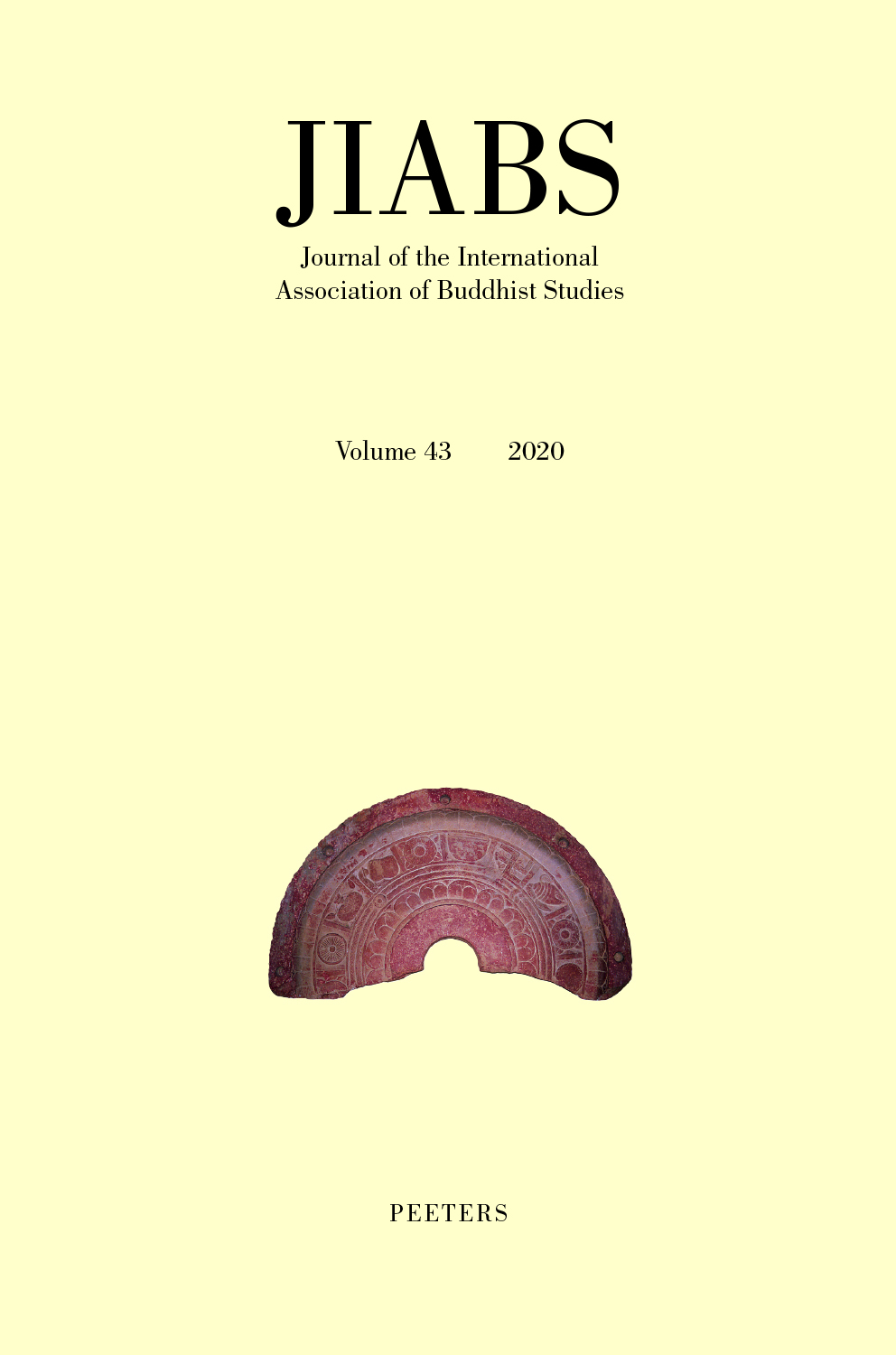 Document Details :

Title: Buddhist Sites of Western India in the Aftermath of the Sātavāhana-Kṣaharāta War
Subtitle: Dynastic Geographies and Patterns of Patronage, Renewal, and Abandonment
Author(s): EFURD, David
Journal: Journal of the International Association of Buddhist Studies
Volume: 41 Date: 2018
Pages: 359-420
DOI: 10.2143/JIABS.41.0.3285747

Abstract :
Conflict characterized the period of the mid- to late-first century CE in the western Deccan region of India, during which the Kṣaharātas, a satrapy to the north, annexed traditional Sātavāhana territories as it exerted control southward along coastal India. Donations at early Buddhist cave sites dating from this general period do not adhere to the same patterns of patronage existing during the era of the early Sātavāhanas, or their reconstituted empire after their victory over the Kṣaharātas. At these sites, patronage by yavanas and by other individuals and groups from locations to the north, such as Bhṛgukaccha (Bharuch) in Gujarāt, indicate a short-lived source of donations during Kṣaharāta rule alongside examples of unfinished and abandoned excavations. Caves from the mid-first to second centuries CE, such as cave 20 at Nāṣik and cave 3 at Kānherī, the caitya hall, lend direct epigraphical evidence of revisiting and completing excavations left unfinished and abandoned by earlier patrons. Inscriptions of patrons and sectarian groups, abandoned and appropriated caves, and the evolution of architectural vocabularies contemporaneous with the transition from the declining Kṣaharāta state into the reconquest assist in elucidating the donation and execution of early Buddhist caves in this era, and in developing a clearer picture of dynastic geographies under Kṣaharāta and subsequent Sātavāhana rule. Rather than a continuous period of excavation/creation at cave sites, the effects of waves of patronage and particularities of dynastic geography on early Buddhist cave sites characterize developments at early Buddhist cave sites amidst this upheaval and return to Sātavāhana rule.


Download article