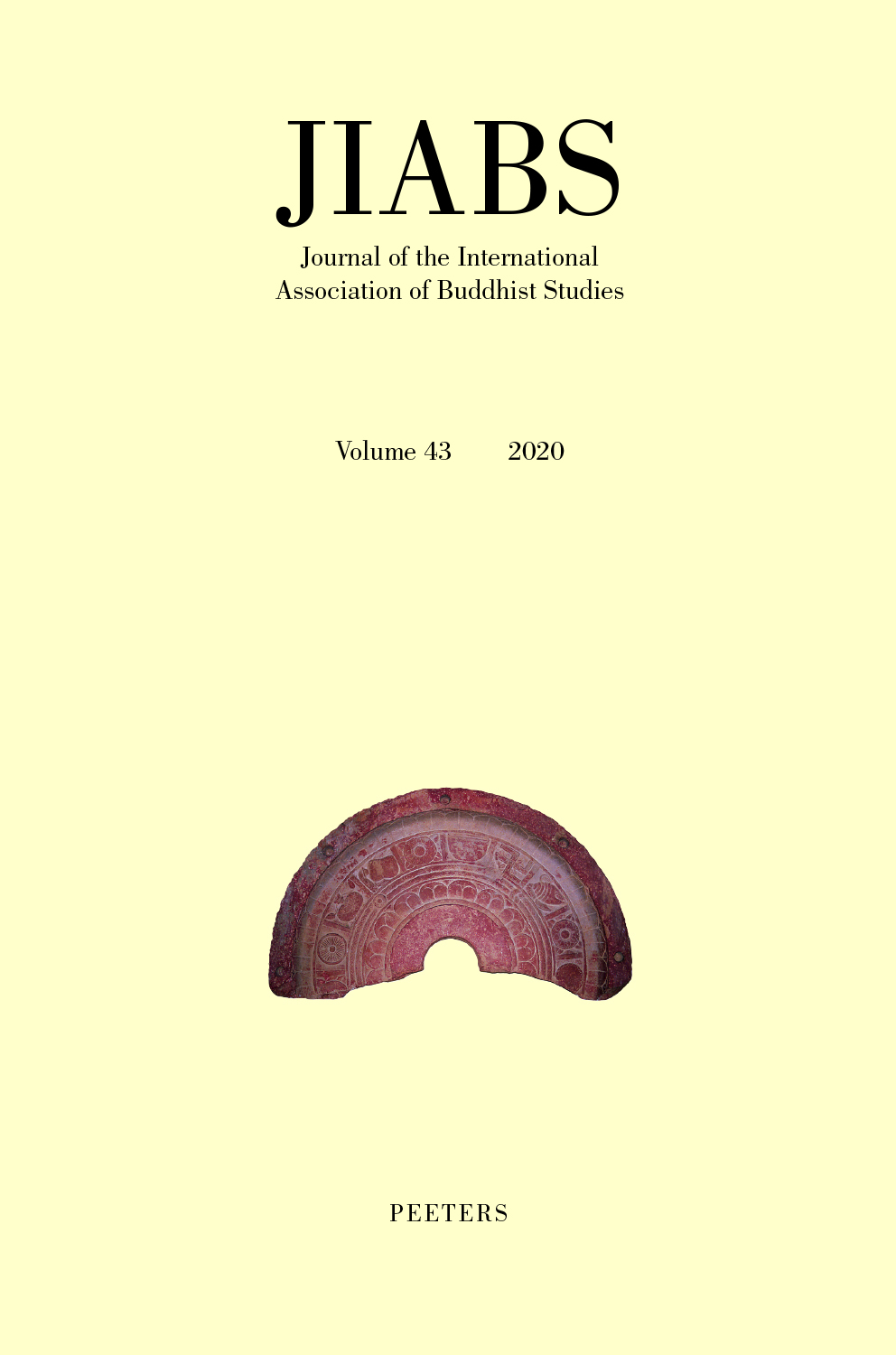 Document Details :

Title: Reimagining the Sātavāhana Queen Nāgaṇṇikā
Author(s): COLLETT, Alice
Journal: Journal of the International Association of Buddhist Studies
Volume: 41 Date: 2018
Pages: 329-358
DOI: 10.2143/JIABS.41.0.3285746

Abstract :
Nāneghāṭ is one of five old mountain passes across the Western Ghats that linked ports on the west coast of India to inland. At the pass is a cave complex within which Middle Indic inscriptions can be found. The longest of these, covering two walls in the largest cave, provides evidence of an early Sātavāhana queen, named Nāgaṇṇikā. The unique features of the site have attracted significant scholarly attention, beginning at the time of colonial archaeologists and epigraphists. The questions raised by the first researchers, which have continued to shape the basis of study of the site, arose from a colonial paradigm that assigns to material evidence the role of corroborating (religious) texts. The inscription, however, appears to record Nāgaṇṇikā's sponsorship and performance of Vedic rituals and therefore provided difficult to marry with interpretive strategies underlined by a privileging of religious texts. In this article, I survey past scholarship on the inscription, and highlight the ways in which focus on one interpretive paradigm led to one set of questions being repeatedly asked in relation to the inscription, at the expense of equally valid alternative questions. In the second part of the article, I engage the range of interpretable data, drawing on archaeology, particularly landscape archaeology, numismatics, and comparative epigraphy – evaluating the inscription qua inscription – to assess the nature and character of the queen who features so centrally at the site, and I conclude with a reassessment of the textual evidence in which I raise questions as to the nature of smṛti texts that were evolving during this period.


Download article