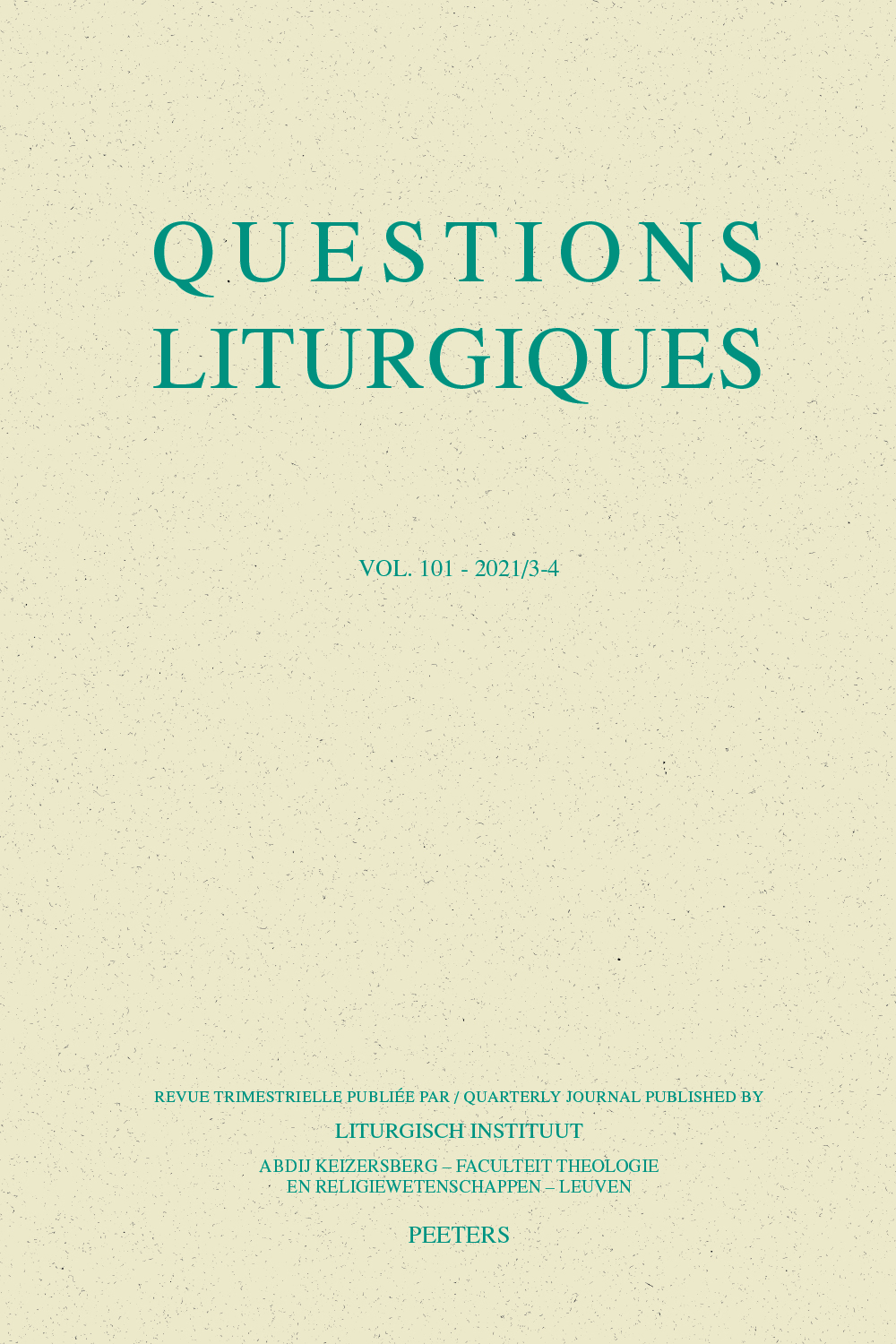 Document Details :

Title: Celebrating the Between
Subtitle: A Liturgical-Metaxological Experience of Nature and its Ethical Implications
Author(s): VAN DEN NOORTGAETE, Francis , DESMOND, William , DE TAVERNIER, Johan
Journal: Questions Liturgiques/Studies in Liturgy
Volume: 97 Issue: 1-2 Date: 2016
Pages: 32-50
DOI: 10.2143/QL.97.1.3154574

Abstract :
The liturgy forms an important motif within Eastern-Orthodox Christian eco-theology. In this article, we will explore the manner in which the notion of the liturgical may be meaningful beyond a theological framework, to interpret certain spiritual experiences within the natural world. The philosophy of Jean-Yves Lacoste and William Desmond will prove key in clarifying different aspects of what will be called a liturgical-metaxological experience of nature. The ontological gratitude, originating from such experiences, may engender transformational processes fostering an ethics of generosity. Ascesis, closely linked to the liturgical, provides insight into the behavioural changes made in view of the communion of being. Together, the liturgical and the ascetic form a dynamics that appears to positively alter the discrepancy between environmental values held and actual behaviour, the so-called value-action gap.


---

La liturgie constitue un important motif dans l'éco-théologie orientale-orthodoxe chrétienne. Dans cet article nous allons explorer la manière dans laquelle la notion du liturgique peut être significative en dehors d'un cadre théologique pour interpréter certaines expériences spirituelles dans le monde naturel. La philosophie de Jean-Yves Lacoste et William Desmond jouera un rôle primordial pour clarifier différents aspects de ce qui sera appelé une expérience liturgique-metaxologique de la nature. La gratitude ontologique issue d'une telle expérience peut engendrer des processus de transformation qui favorisent une éthique de générosité. L'ascèse, intimement associée au liturgique produit une connaissance approfondie des changements de comportement qui se produisent en vue de la communion de l'être. Ensemble, le liturgique et l'ascétique constituent une dynamique qui apparaît positivement transformer la discordance entre les valeurs environnementales et l'attitude concrète.


Download article