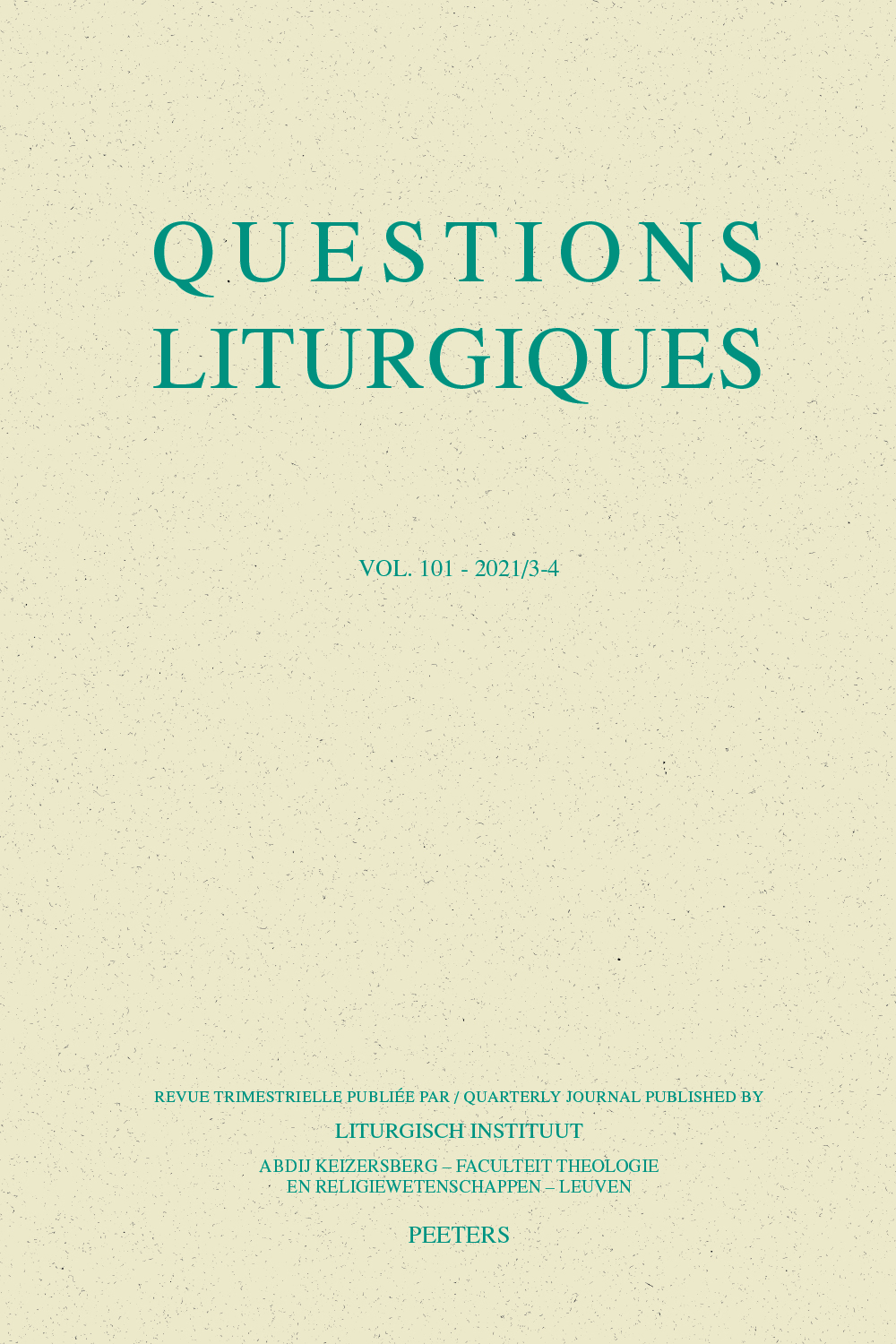 Document Details :

Title: Late Medieval Nuptial Rites
Subtitle: Paride Grassi and the Royal Wedding of Székesfehérvár (Hungary) in 1502
Author(s): KALOUS, Antonín
Journal: Questions Liturgiques/Studies in Liturgy
Volume: 97 Issue: 1-2 Date: 2016
Pages: 51-64
DOI: 10.2143/QL.97.1.3154575

Abstract :
The papal masters of ceremonies were defining clearly the festivities of the papal court and liturgy in general in a few books that were even printed. Paride Grassi is one of these, who was organising the ceremonies and carefully recording everything that was happening at the curia in his curial ceremonial diaries. His diary, however, contains also a text of the liturgical order of a royal wedding of the King and Queen of Hungary and Bohemia in 1502. It was performed by papal legate Cardinal Pietro Isvalies, who spent three years on his legation in Central Europe (1501-1503) with commission to solve problems of the heretics as well as work on the crusade against the Ottoman Turks. The liturgical order, which is edited in the appendix, is following the typical liturgy of the wedding ceremonies, as shown by the later 1523 Liber sacerdotalis published ritual book for priests by Alberto da Castello. The text of the order may confirm the activities of the legates as well as the role of them in spreading the Roman standardised liturgy in the early sixteenth century.


---

Les cérémoniaires pontificaux instituaient clairement les festivités de la cour papale et de la liturgie en général dans quelques livres qui étaient même imprimés. L'un d'entre eux était Paride Grassi qui organisait les cérémonies et consignait soigneusement tous les évènements de la curie dans ses diaires cérémoniaux curiaux. Néanmoins ce diaire contient aussi le texte d'un ordre liturgique d'un mariage royal du roi et de la reine de Hongrie et Bohème en 1502. Il était célébré par le légat papal cardinal Pietro Isvalies qui passa trois années de sa légation en Europe central (1501-1503) avec le mandat de résoudre les problèmes des hérétiques ainsi que de préparer la croisade contre les Turcs Ottomans. L'ordre liturgique qui est édité dans l'appendice suit la liturgie typique des rites nuptiaux, comme présentée dans le Liber sacerdotalis, le livre rituel pour prêtres, publié plus tard en 1523 par Alberto da Castello. Le texte de l'ordre pourrait confirmer les activités des légats de même que le rôle de ceux-ci dans la diffusion de la liturgie romaine standardisée au début du 16ème siècle.


Download article