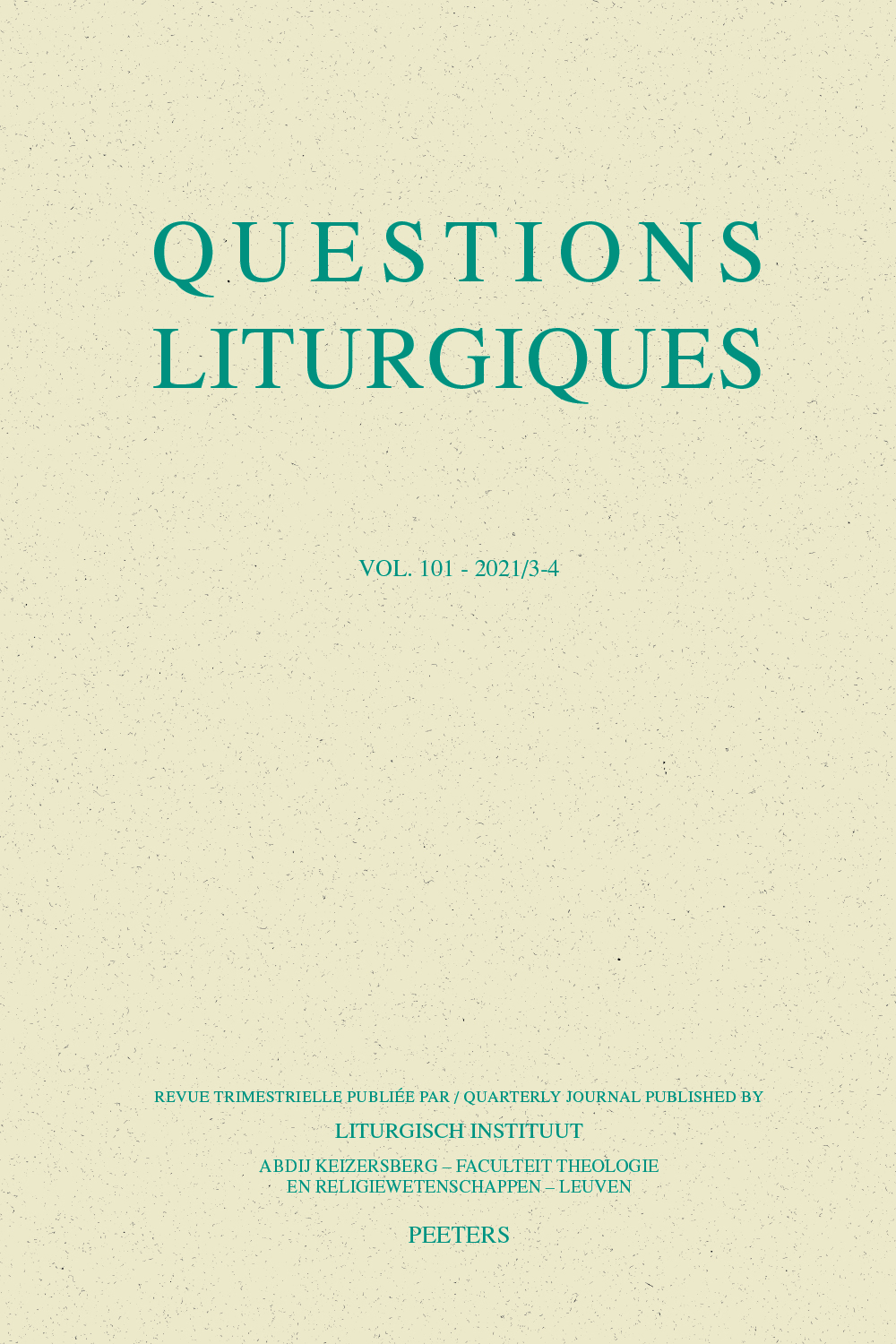 Document Details :

Title: Stanley Hauerwas as Liturgical Ecclesiologist
Author(s): GATHJE, Jon
Journal: Questions Liturgiques/Studies in Liturgy
Volume: 97 Issue: 1-2 Date: 2016
Pages: 20-31
DOI: 10.2143/QL.97.1.3154573

Abstract :
Stanley Hauerwas may well be considered one of America's most prolific and oft-quoted theologians, due to his important work and thought in the fields of ethics and narrative theology. Central to Hauerwas's work is the role of the church as the foundation of theology, ethics, and the Christian narrative. Unfortunately, though, readers have often glossed over the understanding of 'church' in Hauerwas's ecclesiology, failing to recognize the primary importance that liturgy and the liturgical practices of the church have on his ecclesiology, as well as on the beliefs and actions of Christians. This article will pose that Hauerwas's ecclesiology, narrative theology, and ethics are all fundamentally grounded in his liturgical understanding – a project of 'liturgical ecclesiology'. When examined closely through his various writings, readers will find, though, that Hauerwas's liturgical understanding is, at times, overly-simplistic and generally lacking in nuance. While his project does not completely founder on this over-simplification, his naïve understanding of liturgical theology does cost him readers and hearers, particularly those outside of the historical-liturgical tradition of the church with which he is most familiar.


---

Stanley Hauerwas peut être considéré comme un des théologiens les plus prolifiques et souvent cités d'Amérique en raison de son important travail et pensée dans le domaine de l'éthique et de la théologie narrative. Central quant au travail de Hauerwas est le rôle de l'Église comme le fondement de la théologie, de l'éthique et de la narration chrétienne. Malheureusement ceux qui ont essayé de comprendre la notion de l'Église dans l'ecclésiologie de Hauerwas, ont souvent manqué de reconnaître l'importance primordiale que la liturgie et la pratique liturgique occupent dans son ecclésiologie ainsi que dans les croyances et les actions des chrétiens. Cet article établit que l'ecclésiologie de Hauerwas, la théologie narrative et l'éthique trouvent leur fondement dans son intelligence liturgique – un projet d'ecclésiologie liturgique. Le lecteur qui scrute ses différents écrits constatera que l'intelligence liturgique de Hauerwas est parfois très simpliste et généralement privée de nuances. Tandis que ce projet n'est pas complètement effacé par cette simplification exagérée, son intelligence naïve de la théologie liturgique lui coûte des lecteurs et auditeurs, particulièrement ceux en dehors de la tradition historique et liturgique de l'Église avec laquelle il est le plus familier.


Download article