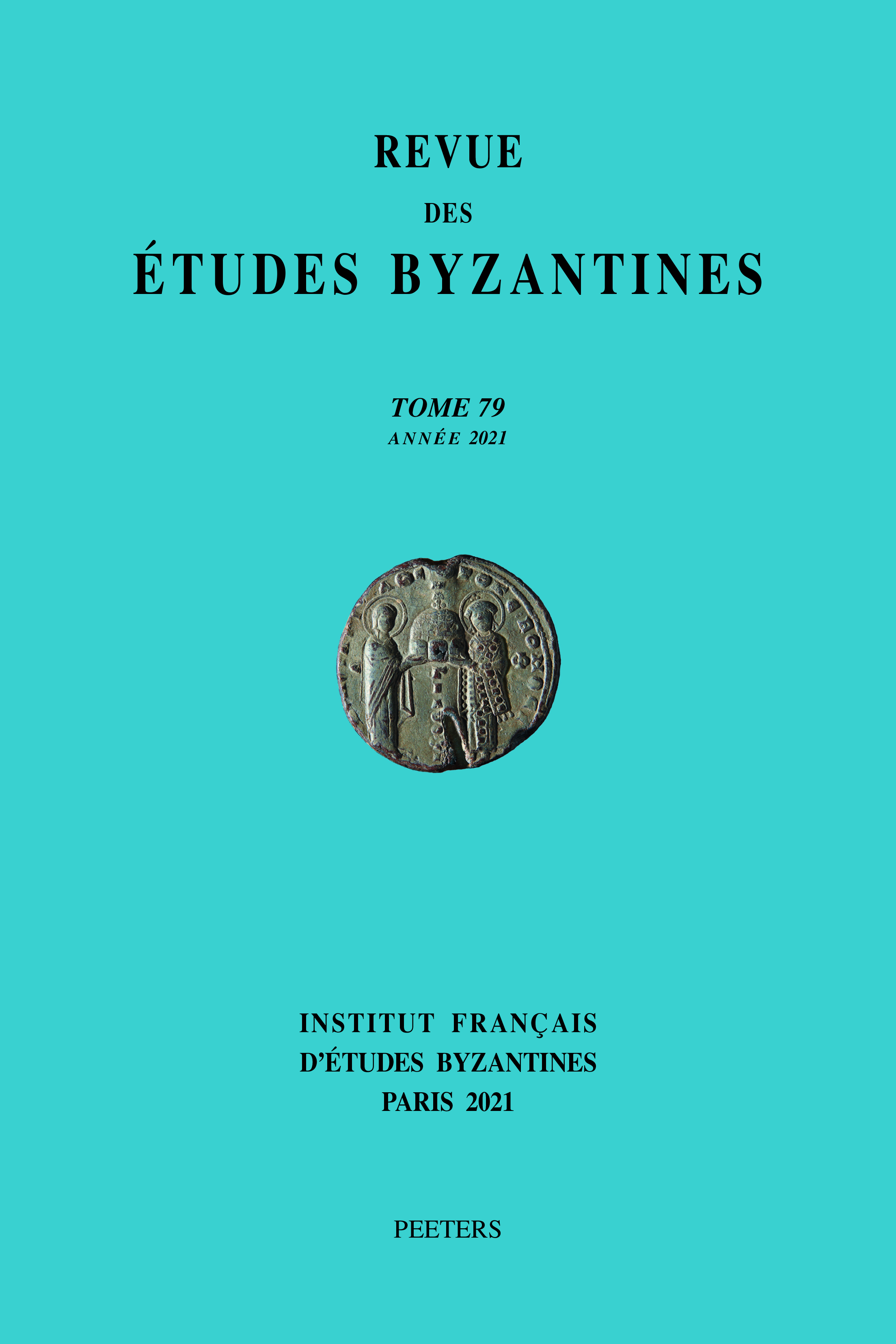 Document Details :

Title: The Greek Culture of the Genoese Phokaia
Subtitle: The Life and the Books of Antonio Malaspina
Author(s): PÉREZ MARTÍN, Inmaculada
Journal: Revue des Études Byzantines
Volume: 73 Date: 2015
Pages: 123-160
DOI: 10.2143/REB.73.0.3132045

Abstract :
The article presents the biography, writings and library of Antonio Malaspina, a Phokaian of Genoese origin. Information on him stems from three letters from John Eugenikos and from the MS Bremen b. 23 that he owned, while the Antonio Malaspina who annotated and partly copied the MS Naples II.E.20 is apparently a contemporary namesake. We identified his hand in Paris. gr. 1601, where he added a family chronicle in Greek that presents him as an Orthodox, married since 1446 to Helena Raoul-Palaiologina. The chronicle informs us that his family moved from Phokaia to Mytilene before 1452, and that Malaspina was apparently living in Chios in 1485. The re-editing of ep. 34 of John Eugenikos, using the Vindob. phil. gr. 183, reveals that Malaspina was an archon and vicarius of Old Phokaia. Malaspina also owned a legal codex, Vindob. jur. gr. 7, in which he wrote a funerary epigram for a jurist of his family. In conclusion, Malaspina was an archon of Genoese descent but Hellenized. He worked for the Gattilusi in Phokaia and was an Orthodox married to a Byzantine noblewoman. His mother and cultural tongue was Greek, and he owned a small library of texts in that language.


---

L'article présente la biographie, les écrits et la bibliothèque d'Antonio Malaspina de Phocée, d'origine génoise. Les informations le concernant proviennent de trois lettres de Jean Eugénikos et du ms. Bremen b. 23 qu'il possédait, tandis que l'Antonio Malaspina qui a annoté et en partie copié le ms. Naples II.E.20 est apparemment un homonyme contemporain. Nous avons identifié sa main dans le Paris. gr. 1601 où il a ajouté en grec une chronique familiale qui le présente comme un orthodoxe, marié depuis 1446 à Héléna Raoul-Palaiologina. Cette chronique nous apprend que sa famille a quitté Phocée pour Mytilène avant 1452 et que Malaspina vivait apparemment à Chios en 1485. La réédition de l'ep. 34 de Jean Eugénikos, qui s'appuie sur le Vindob. phil. gr. 183, révèle que Malaspina était archôn et vicarius de la vieille Phocée. Malaspina possédait également un codex juridique, le Vindob. jur. gr. 7, dans lequel il écrivit une épigramme funéraire pour un juriste de sa famille. Malaspina était, en conclusion, un archonte d'origine génoise mais hellénisé qui travaillait pour les Gattilusi à Phocée et un orthodoxe marié à une aristocrate byzantine. Sa langue maternelle et sa culture étaient grecques et il possédait une petite bibliothèque d'ouvrages dans cette langue.


Download article