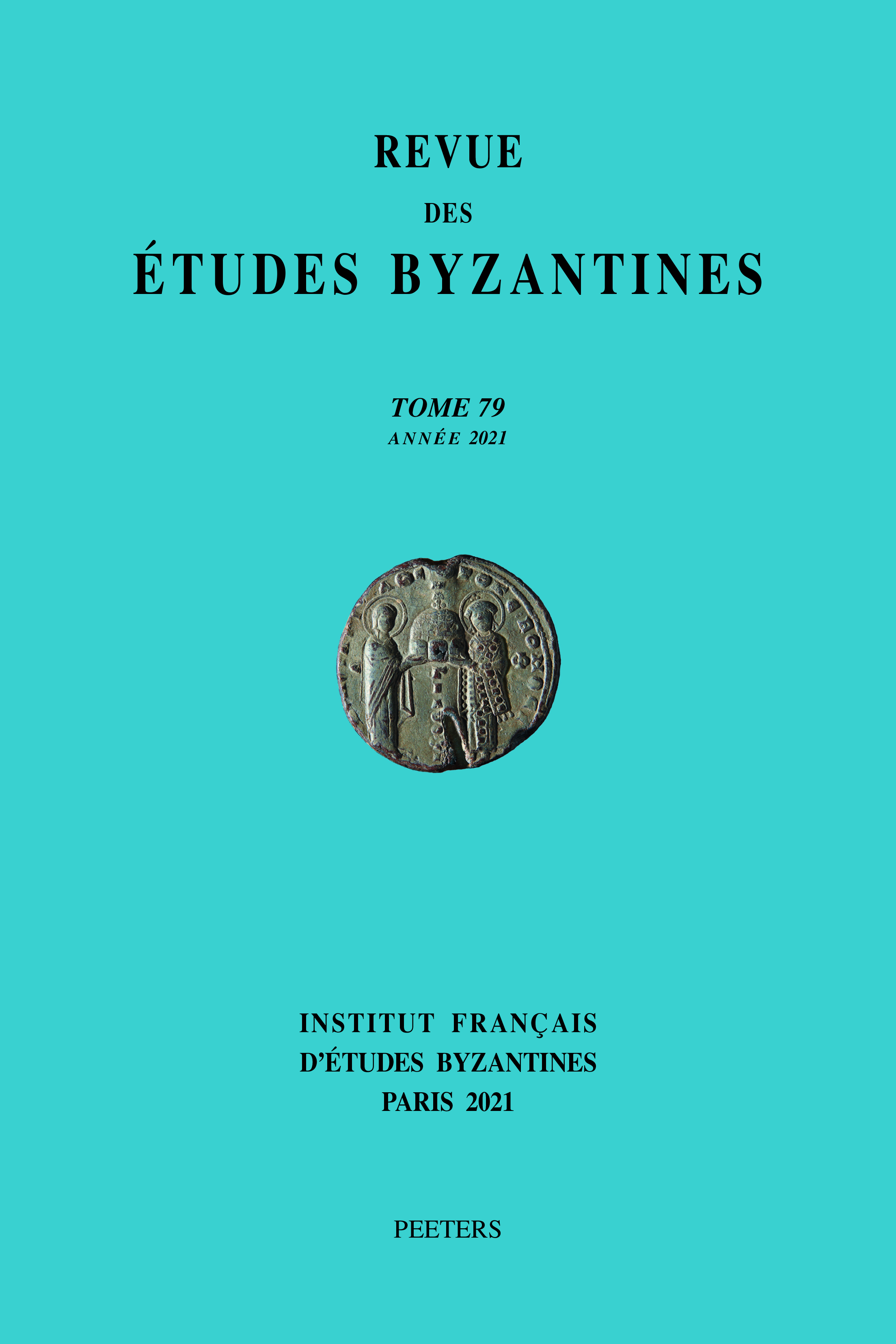 Document Details :

Title: Régions, politique et rhétorique dans la première moitié du 10e siècle
Subtitle: Le cas des Paphlagoniens
Author(s): MESSIS, Charis
Journal: Revue des Études Byzantines
Volume: 73 Date: 2015
Pages: 99-122
DOI: 10.2143/REB.73.0.3132044

Abstract :
L'article examine comment la littérature médiobyzantine illustre les tensions existant entre différents segments du pouvoir constantinopolitain à travers un discours sur les régions de l'Empire, leurs caractéristiques géographiques et anthropologiques. L'exemple proposé est celui de la Paphlagonie et de ses perceptions multiples pendant la première moitié du 10e siècle, période qui coïncide avec la présence de ses ressortissants au sommet du pouvoir politique. Les familles de l'aristocratie militaire qui aspirent au trône (telles que les Doukas) et les puissants eunuques à la cour (Constantin le parakoimoménos, Constantin Goggylios, Joseph Briggas) donnent un cadre à ce débat littéraire. Leurs opposants dénoncent leur région d'origine comme un foyer d'eunuques pervers et comme un pays de musiciens errants. Les Paphlagoniens répondent aux sarcasmes par une image opposée, qui souligne leur supériorité. La littérature devient ainsi l'une des clés majeures pour la compréhension des luttes acharnées pour la répartition du pouvoir politique et symbolique à Byzance.


---

This article shows how mid-Byzantine literature reveals tensions between different segments of power in Constantinople, addressing the regional characteristics of the Empire both geographically and anthropologically. The example given is that of Paphlagonia and its multiple perceptions during the first half of the 10th century, a period when its inhabitants reached the summit of political power. Families of the military aristocracy aspiring to the throne (such as the Doukai) and powerful eunuchs at the court (Constantine the parakoimomenos, Constantine Goggylios, Joseph Briggas) give a framework to this literary controversy. Opponents denounce their home region as a host of evil eunuchs and as a country of wandering musicians. Paphlagonians react to these sarcasms with an opposite image, underlining their superiority. Literature then becomes a major key to understanding the bitter struggles for the distribution of political and symbolic power in Byzantium.


Download article