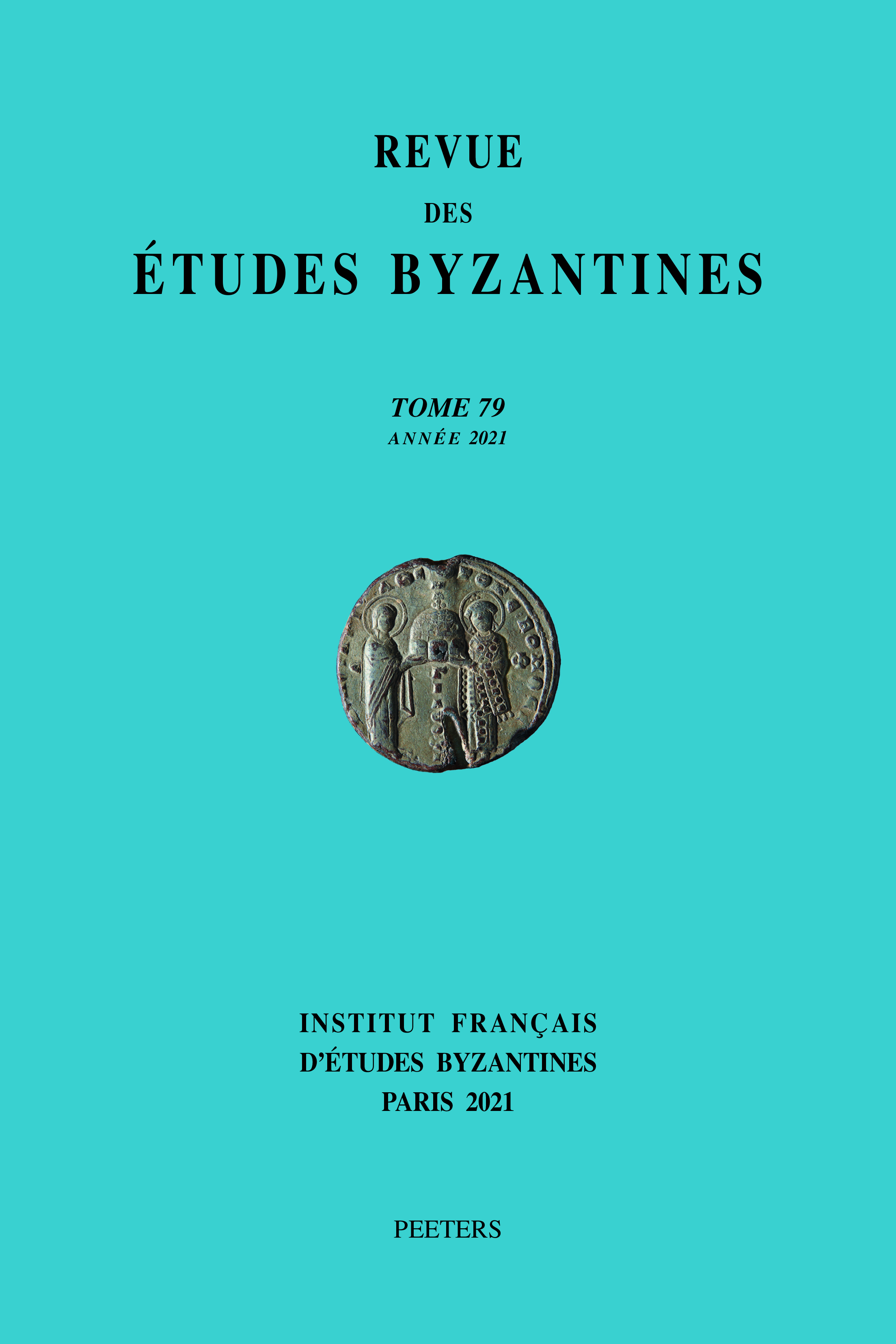 Document Details :

Title: Scholarii Excerpta ex Theodoreti Episcopi Cyrensis 'Graecorum Affectionum Curatione'
Subtitle: Editio princeps
Author(s): ATHANASOPOULOS, Panagiotis C.
Journal: Revue des Études Byzantines
Volume: 73 Date: 2015
Pages: 161-188
DOI: 10.2143/REB.73.0.3132046

Abstract :
The Graecarum Affectionum Curatio (GAC) of Theodoret of Cyrus (393-ca 466 AD) was a brief and easily accessible patristic apology. Thus, a specific value was still ascribed to this text ten centuries after its redaction. Indeed, Scholarios (ca 1400-ca 1472), one of the most significant authors of late Byzantium, confected some Excerpta from GAC, in order to cope with Pletho's paganism. These Excerpta are preserved in Scholarios' autograph MS Parisinus gr. 1289, f. 195v-197v (1472 AD). The aim of this paper is i) to produce the editio princeps of these Excerpta, ii) to detect the relation of this text to the MS tradition of GAC, iii) to delineate the content of the Excerpta, and iv) to examine this text as part of Scholarios' anti-pagan arsenal.


---

La Graecarum Affectionum Curatio (GAC) de Théodoret de Cyr (393-ca 466) est une brève apologie patristique aisément accessible à laquelle une valeur particulière était encore reconnue dix siècles après sa rédaction. En effet Scholarios (ca 1400-ca 1472), l'un des auteurs les plus importants de la fin de Byzance, a composé des Excerpta à partir de la GAC pour répondre au paganisme de Pléthon. Ces Excerpta sont conservés dans un manuscrit autographe, le Parisinus gr. 1289, f. 195v-197v (1472). Le but de l'article est: i) de proposer l'editio princeps des Excerpta, ii) de détecter la relation du texte avec la tradition manuscrite de la GAC, iii) de délimiter le contenu des Excerpta, iv) d'examiner ce texte dans le cadre de l'arsenal anti-païen de Scholarios.


Download article