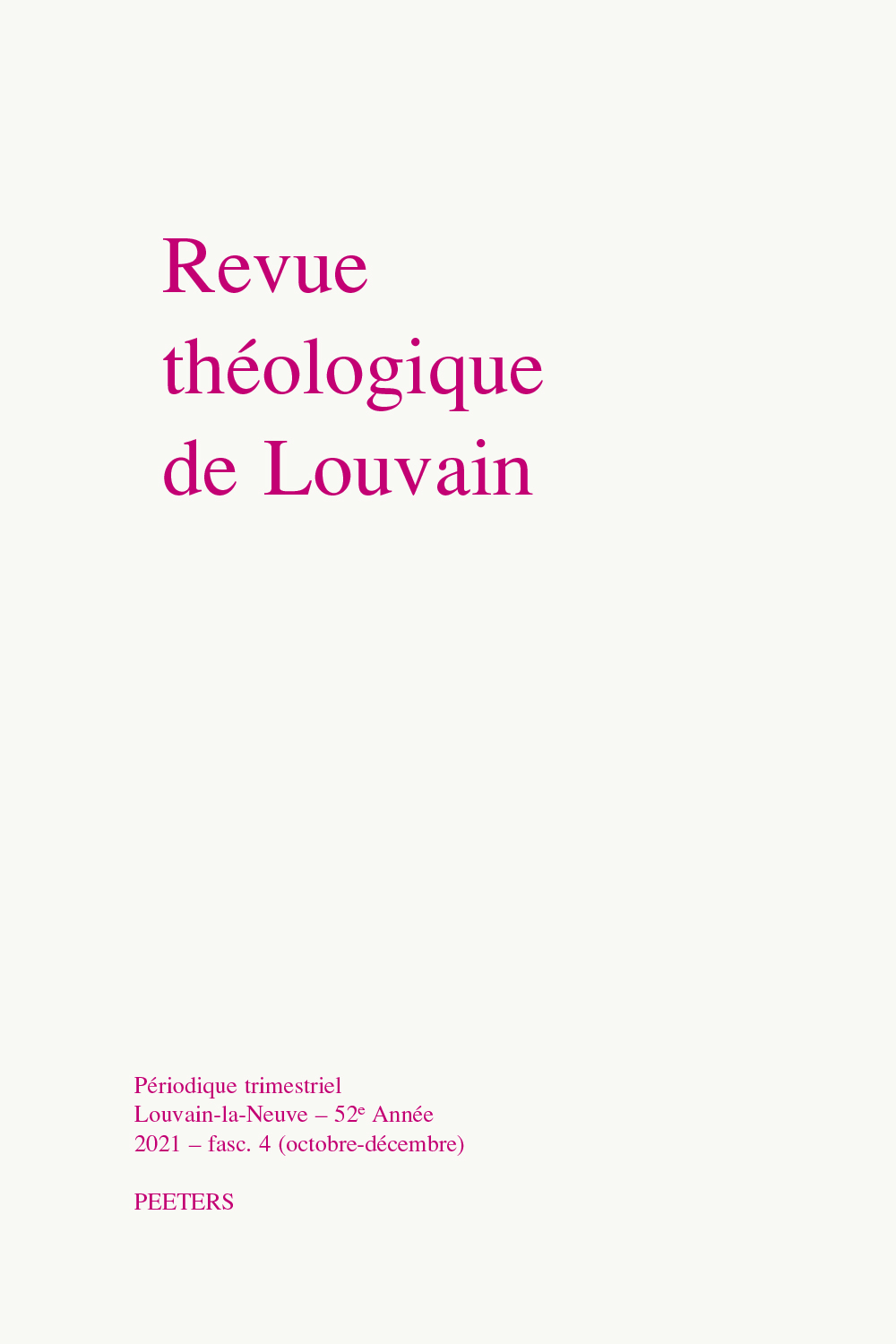 Document Details :

Title: La conciliarité en Indonésie
Subtitle: Nouveautés et enjeux ecclésiologiques
Author(s): JOIN-LAMBERT, Arnaud , YUDISTIRO ADIFITRI TYASSANTO, Aloysius
Journal: Revue Théologique de Louvain
Volume: 46 Issue: 2 Date: 2015
Pages: 225-247
DOI: 10.2143/RTL.46.2.3080591

Abstract :
Depuis le concile Vatican II, très peu de conciles particuliers ont été célébrés. Ces institutions délibératives et consultatives supradiocésaines ont été d'ailleurs peu étudiées. À côté de ces conciles stricto sensu, plusieurs processus nationaux ont toutefois eu lieu en Europe dans les années 1970, et aussi par la suite en Asie et en Afrique. Ces processus allient de manière créative conciliarité et collégialité. Après un status quaestionnis (I), les auteurs présentent la mise en oeuvre de cette conciliarité en Indonésie depuis 1986 (II). Cette expérience méconnue ouvre des pistes pour développer une conciliarité renouvelée. Sont ainsi interrogées plusieurs dimensions ecclésiologiques (III): le sensus fidelium, l'articulation des niveaux nationaux et diocésains, la collégialité épiscopale, les Églises particulières comme portion du peuple de Dieu.


---

Since Vatican II, very few particular councils have been held. Neither have these deliberative and consultative supra-diocesan institutions been studied much. However, in addition to these councils in the strict sense, there were various national initiatives in Europe in the 1970s, and subsequently in Asia and Africa as well, which creatively combined conciliarity and collegiality. After a status quaestionnis (I), the authors present the implementation of this conciliarity in Indonesia since 1986 (II). This little-known experience opens up paths for developing a renewed conciliarity. The authors have thus reviewed several ecclesiological dimensions (III): the sensus fidelium, the articulation on national and diocesan levels, the episcopal collegiality, and the particular Churches as part of the people of God.


Download article