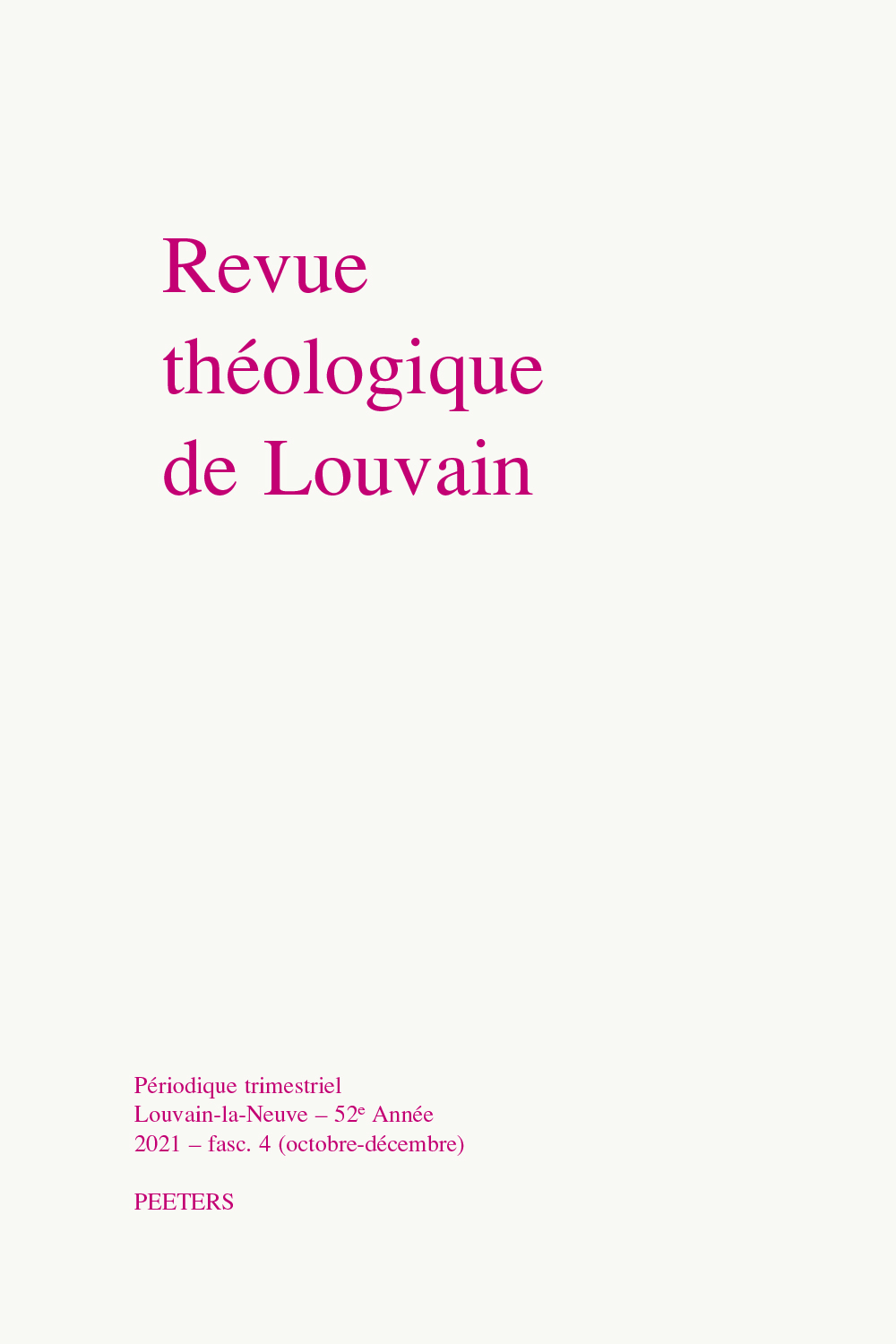 Document Details :

Title: L'unité de la christologie
Subtitle: La contribution du théologien Hans Urs von Balthasar à la résolution de la diastase entre «Historie» et «Geschichte»
Author(s): HOLZER, Vincent
Journal: Revue Théologique de Louvain
Volume: 46 Issue: 2 Date: 2015
Pages: 204-224
DOI: 10.2143/RTL.46.2.3080590

Abstract :
L'œuvre de Hans Urs von Balthasar semble avoir eu peu d'influence dans les débats qui ont marqué les choix épistémologiques les plus cruciaux de la christologie au XXe siècle. Il fut relégué aux marges des débats en cours, ses positions christologiques étant communément assimilées à une démarche de nature absolutiste ou insulaire, valorisant par trop la dimension non déductible de la «figure» (Gestalt) du Christ. Pourtant, un examen attentif des évolutions qui ont marqué la synthèse christologique balthasarienne permet de nuancer, voire de contester pour une part les appréciations critiques qui ont été émises à l'encontre d'une christologie jugée absolutiste et non critique. La prise en compte du problème critique est clairement attestée dans nombre de textes d'importance. Cependant, une question demeure ouverte: y-a-t-il intégration ou contournement du problème critique à des fins théologiques qu'il convient de cerner avec précision? C'est l'objet de la présente étude.


---

Hans Urs von Balthasar's work may appear to have had little influence on the debates which shaped the most pivotal epistemological positions in 20th century Christology. His Christological views were commonly likened to absolutist or insular approaches which overly emphasized the nondeductible «figure» (Gestalt) of Christ, and he was thereby relegated to the margins of debates at the time. However, a closer examination of the evolutions which characterised Balthasar's Christological synthesis allows us to nuance, even challenge, some of the critical appraisals made against a Christology considered absolutist and non-critical. Indeed, the issue of a critical stance clearly appears to be taken into account in a number of key texts. Nevertheless, one question remains: is there integration or circumvention of the critical stance with theological ends which should be precisely identified? The current study aims to address this point.


Download article