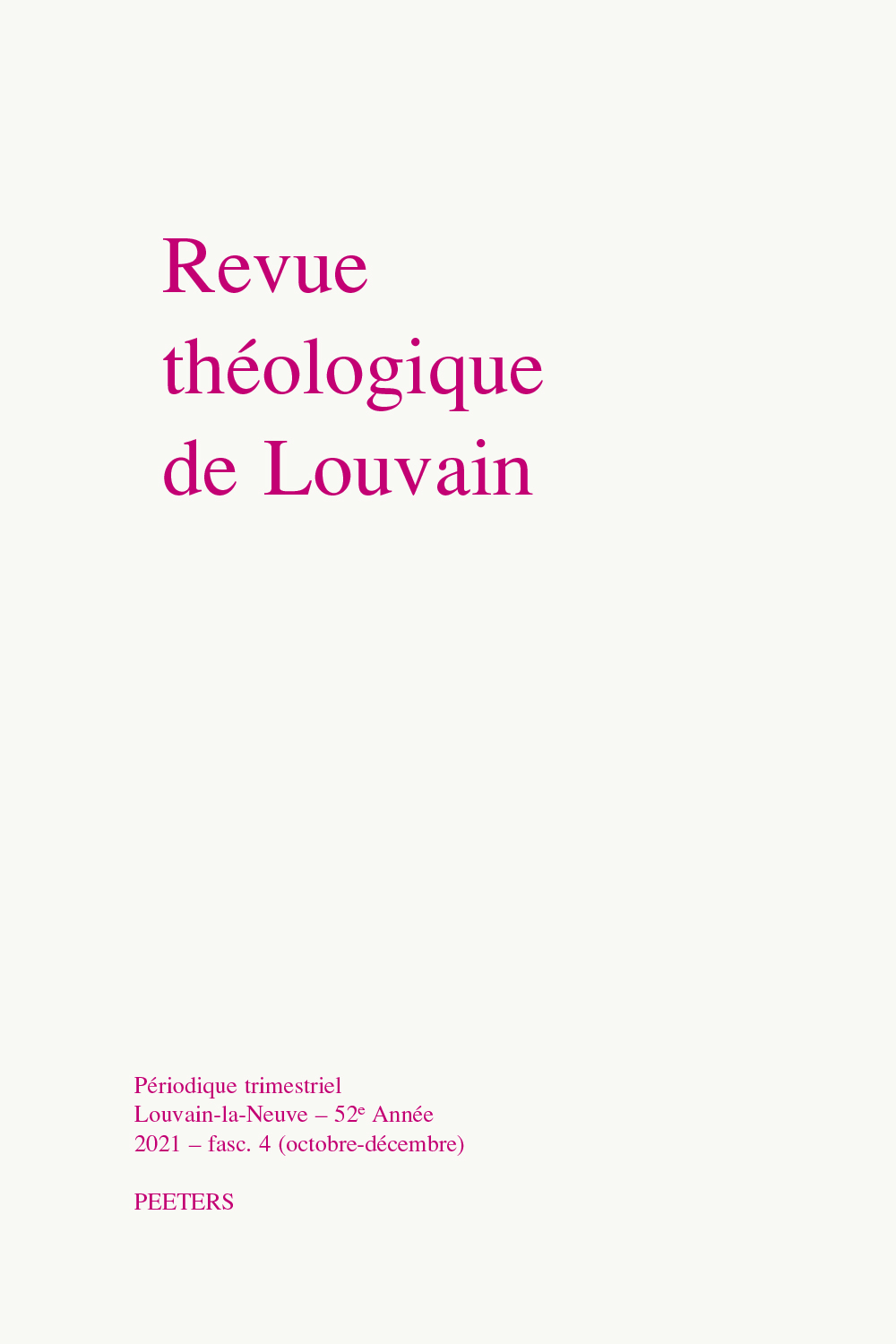 Document Details :

Title: Du neuf dans les relations de l'Église orthodoxe avec les autres chrétiens
Author(s): FAMERÉE, Joseph
Journal: Revue Théologique de Louvain
Volume: 46 Issue: 2 Date: 2015
Pages: 248-255
DOI: 10.2143/RTL.46.2.3080592

Abstract :
Cette note évoque quatre réunions scientifiques (Athènes, Chambésy, Thessalonique, Iasi) qui, coup sur coup, de mai 2013 à mai 2014, ont permis à des Orthodoxes d'échanger avec d'autres chrétiens, catholiques notamment, sur des sujets théologiques et œcuméniques importants pour l'évolution des différentes Églises. Une nouvelle génération de théologiens orthodoxes se lève, osant parler librement à propos de leur Église et montrer l'écart entre l'Orthodoxie idéale et l'Orthodoxie réelle, spécialement en matière de conciliarité et de communion. C'est un point de départ renouvelé pour un dialogue fructueux de l'Orthodoxie avec les autres chrétiens.


---

This short note looks at four academic meetings (Athens, Chambésy, Thessalonique, Iasi) which, one after the other, from May 2013 to May 2014, allowed Orthodox Christians to engage in dialogue with other Christians, particularly Catholics, on theological and ecumenical topics which are key to the evolution of the different Churches. A new generation of Orthodox theologians is emerging. Many are willing to speak openly about their Church and draw attention to the gap between ideal and actual Orthodoxy, especially regarding matters of conciliarity and ecclesial communion. This is a fresh starting point for a fruitful dialogue between Orthodoxy and other Christians.


Download article