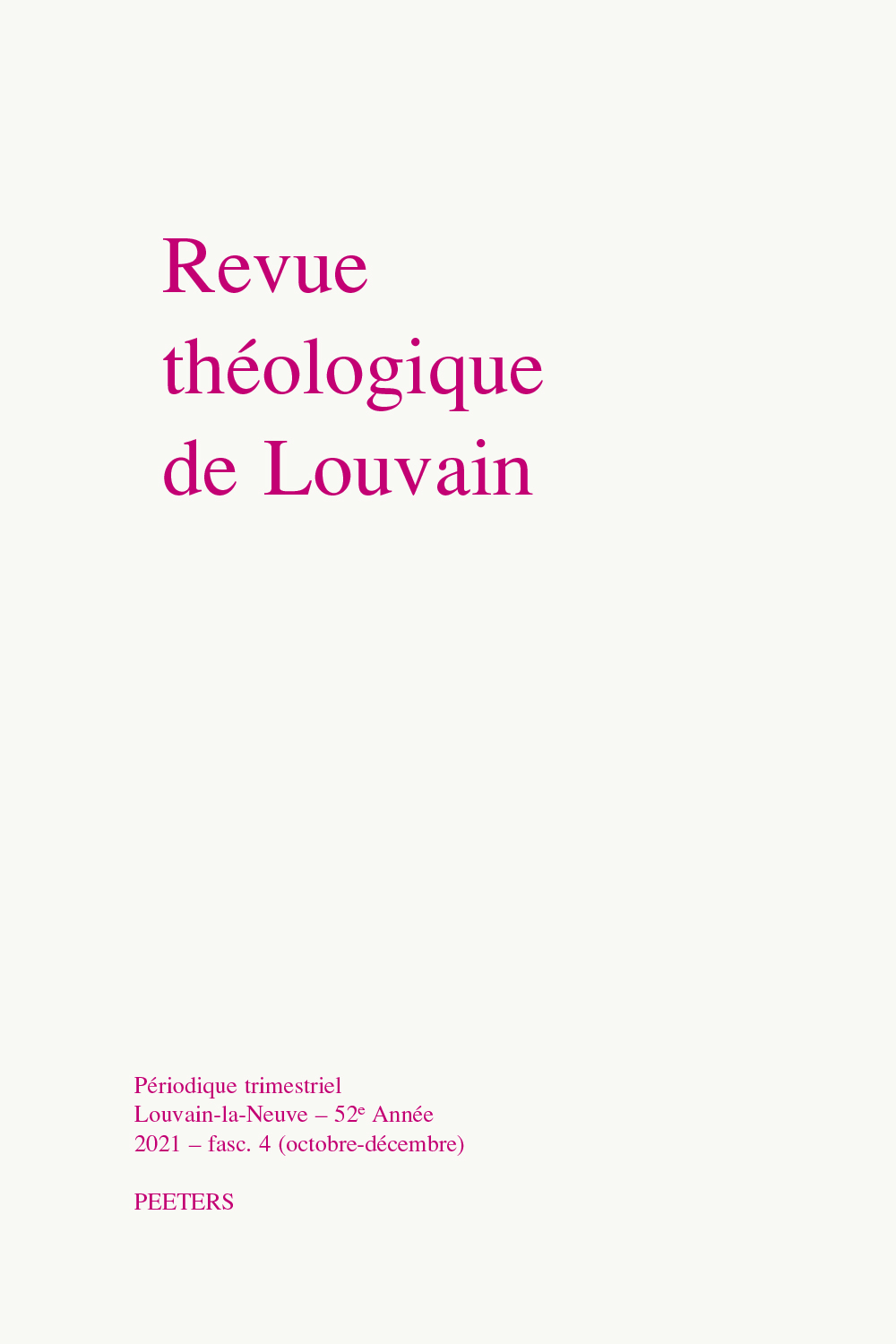 Document Details :

Title: Inter mirifica
Subtitle: Un texte révélateur de problèmes communicationnels
Author(s): LESCH, Walter
Journal: Revue Théologique de Louvain
Volume: 46 Issue: 2 Date: 2015
Pages: 178-203
DOI: 10.2143/RTL.46.2.3080589

Abstract :
Le décret Inter mirifica de 1963 est un des premiers textes officiels de Vatican II qui cherche à définir la position catholique sur le thème de la communication par les médias. Ce texte est déficitaire quant à la description de la question et révèle avant tout une attitude craintive à l'égard d'une société qui évolue avec le progrès technologique. Par ailleurs, il confronte l'Église aux exigences d'une communication transparente dans la sphère publique qui est au cœur de toute démocratie. La mise en contexte avec l'ensemble des documents de Vatican II relativise ce point de départ manqué d'une implication sérieuse dans le monde des médias et prépare les structures d'une communication plus professionnelle. La réflexion sur les médias s'impose comme un moteur de modernisation, de démocratisation et de prise de conscience de l'importance des moyens d'expression pour la crédibilité des contenus du message. Ce constat est particulièrement vrai pour les religions du livre dont l'histoire est intimement liée à l'évolution des techniques de communication orale et écrite, textuelle et visuelle, analogique et digitale.


---

The decree Inter mirifica was promulgated in 1963 and is the starting point of a series of official texts trying to define a Catholic outlook on the topic of media communication. The text does not sufficiently define the question itself and sounds rather anxious about a changing society that is adapting to technological progress and challenging the Church with the need for transparent communication in the public sphere, a requirement which is at the very core of democracy. In the context of the entire list of its documents Vatican II already puts into perspective a missed opportunity to seriously engage with the world of media and prepare the structures of more professional communication. Serious thought must be devoted to the media and promoted as a driving force of modernisation and democratisation with a growing awareness of the importance of the means of expression for the credibility of the content of the message. This is particularly true for the religions of the Book as their history is closely related to the evolution of communication techniques: oral and written, in texts and images, analog and digital.


Download article