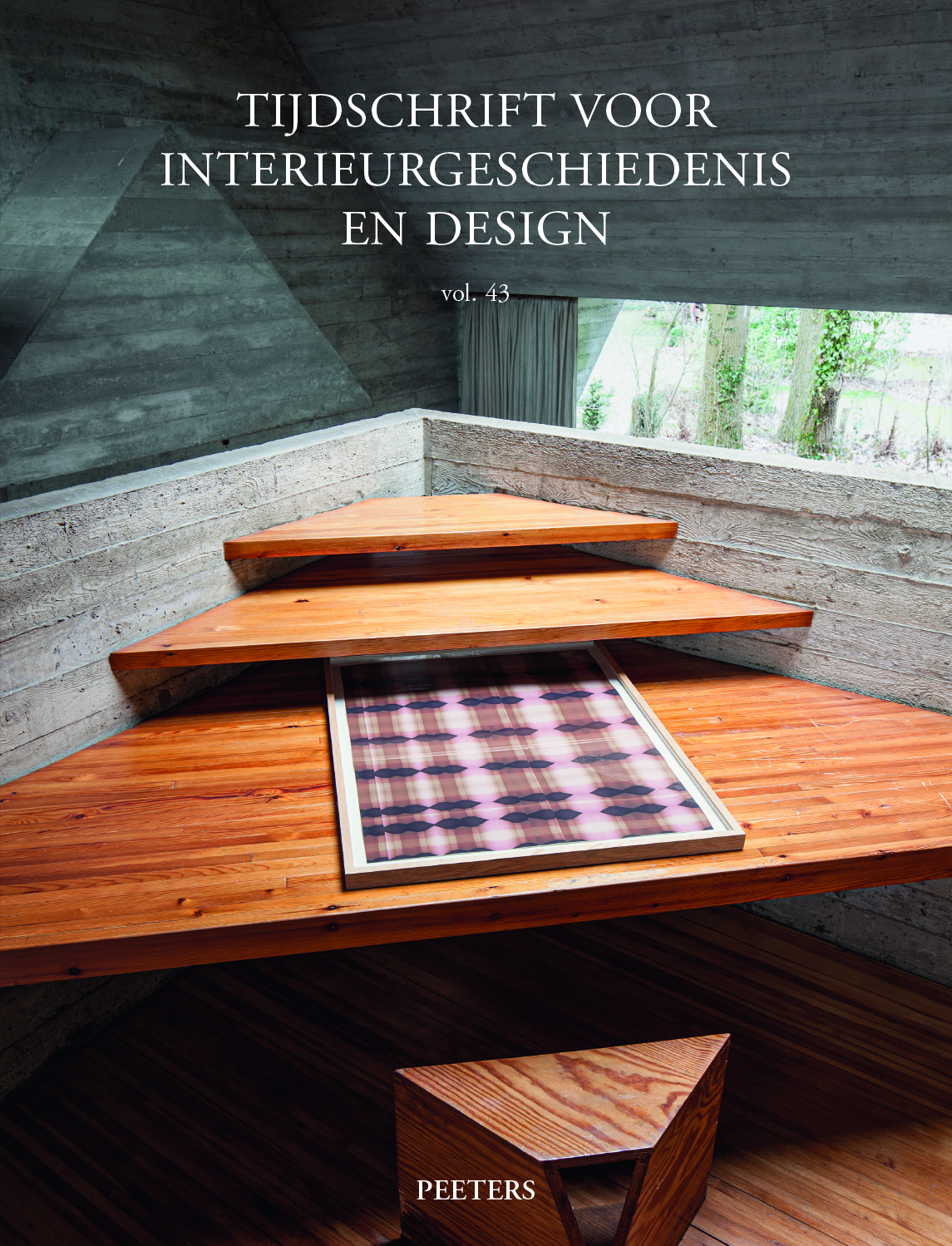 Document Details :

Title: Les anbassadeurs du bon ton
Subtitle: Het Brusselse modehuis Wittamer-De Camps (1933-1975), protagonist van de Belgische haute couture
Author(s): SUY, Stacy
Journal: Tijdschrift voor Interieurgeschiedenis en Design
Volume: 37 Date: 2010-2011
Pages: 131-153
DOI: 10.2143/GBI.37.0.3017268

Abstract :
Louis Wittamer was born in 1905 and died in 1999. His wife Berthe Wittamer-De Camps was born in 1911 and died in 2005. During their 65 years of marriage they managed to have a successful career. Together they travelled a long road following on from the foundation of their haute couture wholesale business, Couture 33. With the purchase of the fashion houses Valens and Jane d'Anjou during the 1950s they gradually developed towards the peak of their achievements that they had reached by the late 1960s. In order to supplement their personally designed collections, the couple bought a number of foreign patterns each year, mainly from French couturiers. The House of Wittamer developed a style which largely kept pace with international fashion, but which distinguished itself by its exclusive and high-quality embroidery and beadwork. This made them noticeable within the world of fashion that was dominated by the New Look.
Throughout their trading activities the House of Wittamer enjoyed a loyal and élitist clientèle; among their most famous customers were Princess Isabelle of Liechtenstein, Princess Liliane and the female members of the Stoclet family. The Wittamers also found an important market abroad, and a large share of their production was exported to the United States.
The fashion house of Wittamer-De Camps realised some remarkable project. In the 1950s they regularly collaborated with Paula Sémer, which led to their creations being frequently seen on national television. In 1966 the House of Wittamer designed a trouser suit for Tonia Domenicus on the occasion of the Eurovision Song Festival that took place in Luxemburg. For the 1958 World Fair in Brussels they created the outfit of Miss Expo while they also dressed the hostesses for the 1970 World Fair in Osaka. They were also responsible in 1963 for the uniforms of the stewardesses of the national airline Sabena.
The Wittamers attached great importance to tradition. For example, they endeavoured to bring back to life an old custom through the introduction of the Cœurs Fleuris. This conservatism also manifested itself in their extensive art collections with objects and dresses from the eighteenth and nineteenth centuries, and obviously in their passionate relationship with Art Nouveau and the meticulous restoration of the House Solvay, built by Victor Horta, which housed their atelier. At the same time they designed radically modern creations with sharp lines and minimalism that formed a complete antithesis to their love of the fashion style from the Second Empire. However, the Wittamers did not regard this radical contradiction as a contrast and thus made a logical step across to modernisation, instead of clinging to classic and gradually outmoded styles and thereby succumbing to the advance of modern ready-made fashion. In a unique way they thus created a hybrid situation in which haute couture and pret-à-porter were treated not as opposites but as two elements from the same spectrum. It was as if the couple used four eyes to look simultaneously to both the past and the future.
They thus linked tradition to innovation and represented continuity at a time in history when everything changed. There was just one credo that had to be respected: each creation should show good taste and set off a woman's beauty to full advantage. Furthermore, Louis Wittamer believed handwork and craftsmanship to be essential for the creation of fashion and he refused to relinquish the guarantee of a handcrafted product. Thanks to a carefully considered management plan in which the creative phase of the design was matched to a specially adapted production strategy, the fashion house was founded on an ingenious company policy. For the outside world, however, the illusion was kept alive of the dreamworld of a haute couture based on traditional craftsmanship and in Louis Wittamer the House of Wittamer had not just a business leader but also a symbolic father figure. In order to realise this fantasy the Wittamers were able to rely on help from the media who followed this Belgian fashion house with interest during the fifties, sixteens and seventies.


Download article