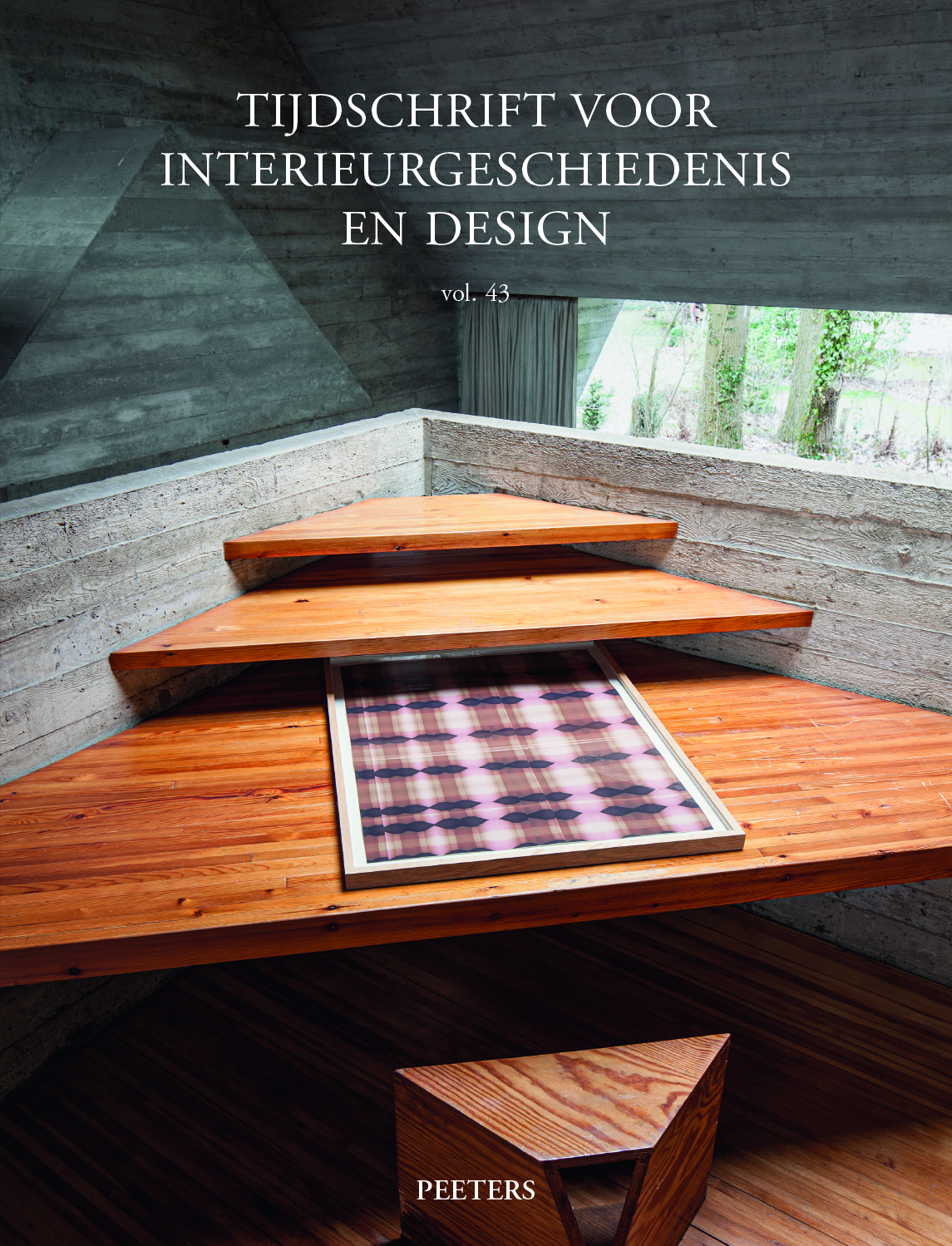 Document Details :

Title: Scheppend ambacht in de provincie Antwerpen
Subtitle: Een kunstambachttentoonstelling in het Antwerps provinciaal paviljoen op de wereldtentoonstelling in Brussel in 1958
Author(s): GOUBERT, Ko
Journal: Tijdschrift voor Interieurgeschiedenis en Design
Volume: 37 Date: 2010-2011
Pages: 155-189
DOI: 10.2143/GBI.37.0.3017269

Abstract :
The whole world was determined to show itself in the best possible light at the 1958 Brussels World Fair and, of course, this included the Province of Antwerp. Yet whereas other Belgian provinces chose to promote their tourist attractions, Antwerp tried a rather different approach with a project entitled Scheppend Ambacht in de provincie Antwerpen (Creative Crafts in the province of Antwerp).
A stunning exhibition was set up, drawing on the experience of what was then the Sterckshof Decorative Arts and Crafts Museum. More than 150 items were on show, from stained-glass windows and book covers, furniture and ceramics, to silver and tapestries – to name but the most notable categories. The finest of what the region's artists-craftsmen had to offer was showcased in a modern pavilion, sending out the bold message that Antwerp was a thriving artistic province whose crafts could interact with industrial production and that these, moreover, would not be out of place among similar displays in many an international pavilion at the World Fair.
This event inspired the author's earlier paper Scheppend Ambacht in de provincie Antwerpen: Kunstambachten in het Antwerps provinciaal paviljoen op Expo 58 (CCPA: artistic crafts in the Antwerp provincial pavilion at Expo 58), which this contribution develops further. In the paper, the aptly named House of the Province of Antwerp along with its craft exhibition were carefully reconstructed.
Apart from all the World Fair excitement, though, this exhibition was very much a part of a broader ideology dominating the artistic crafts field. A key element in post-war craft thinking was the so-called revival of contemporary crafts, which bloomed remarkably half a century ago. Special governmental organisations and promotional committees were created to support and stimulate this blossoming. Numerous local or even international exhibitions promoted the creative talent of new generations of Belgian artists-craftsmen. It was against this fascinating background that the CCPA exhibition delighted its many visitors.
The present article sketches a picture of the Province of Antwerp's pavilion at the 1958 Brussels World Fair and the colourful palette of artistic and decorative crafts on display in this unique setting. Both are situated in an appropriate cultural historical context, vis-à-vis contemporary architecture and crafts. Thus CCPA is put into context against the wider background of the Belgian craft revival strategy of the fifties and sixties. To conclude this extensive introduction to both location and collection, some selected items from CCPA are re-examined, after their recent comeback in the exhibition Fifties Silver: Belgian silver around 1958 at the Sterckshof Silver Museum.


Download article