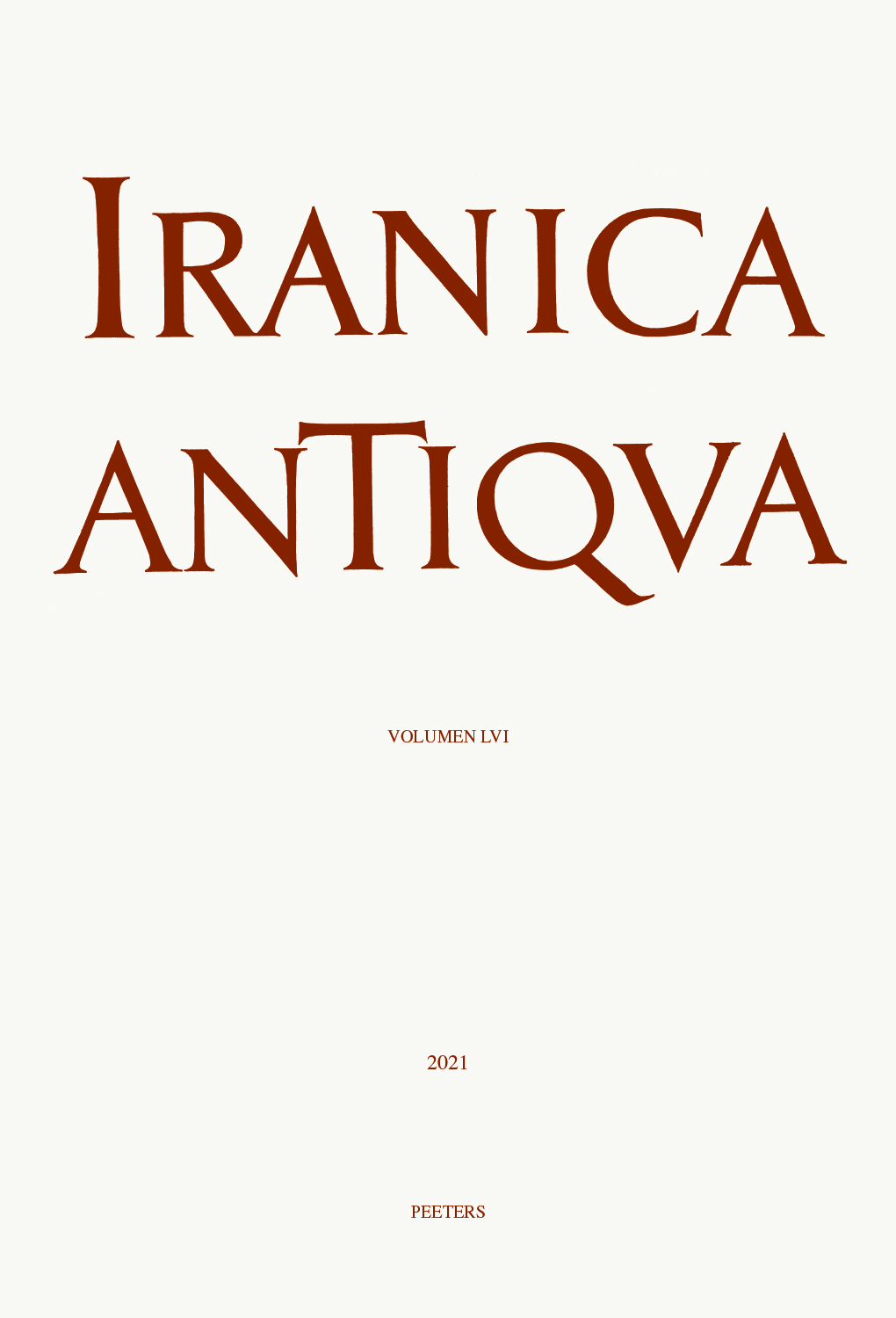 Document Details :

Title: And Man Created God?
Subtitle: Kings, Priests and Gods on Sasanian Investiture Reliefs
Author(s): OVERLAET, Bruno
Journal: Iranica Antiqua
Volume: 48 Date: 2013
Pages: 313-354
DOI: 10.2143/IA.48.0.2184703

Abstract :
An inscription on the Naqsh-i Rustam I rock relief identifies the two protagonists in the investiture scene as Ardashir I and Ahura Mazda. All investing authorities on the royal Sasanian reliefs are therefore commonly identified as Ahura Mazda. In view of conflicting historic information and unexplained variations in the iconography of 'Ahura Mazda', a re-interpretation of the investiture reliefs is made. The inscription on Ahura Mazda's horse at Naqsh-i Rustam appears to have been added at the end of Ardashir's reign or early in Shapur I's reign and the earliest reliefs are now considered to depict an investiture by a priest, instead of by Ahura Mazda. Once the inscription had been added to the Naqsh-i Rustam I rock relief, it changed from an investiture by a priest to one by a god, Ahura Mazda. Iconographic details that conflicted with this transformation (such as the barsum, attendant and possibly the 'royal' tamga) were left out of the divine image in later representations of the investiture on horseback. The late Sasanian Taq-i Bustan III investiture on foot, up to now considered to be the investiture of Khusrow II by Ahura Mazda and Anahita, is equally interpreted as an investiture by clergy, in this case by representatives of the cults of these two gods, rather than by the gods themselves.


Download article