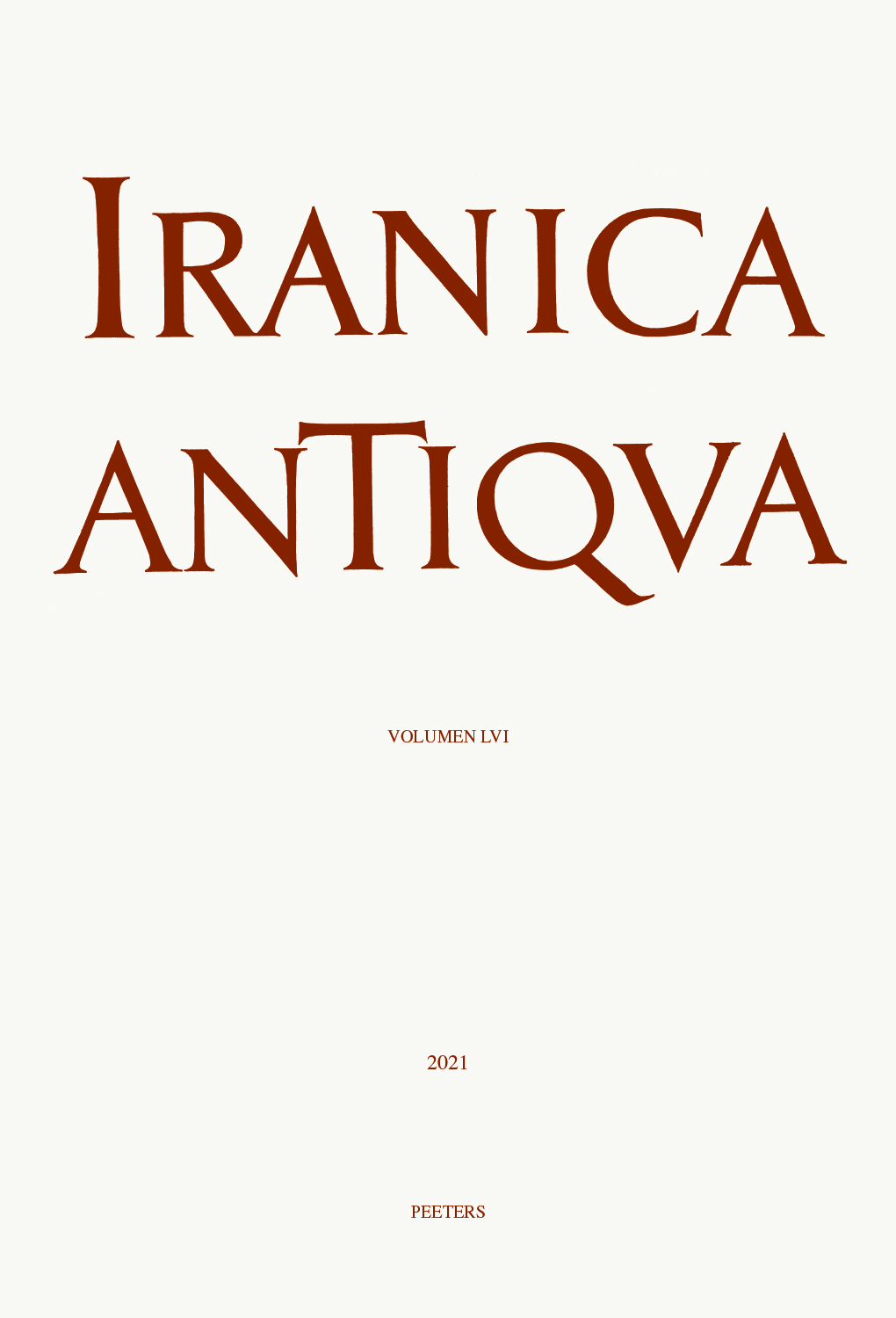 Document Details :

Title: Religiöse Ikonographie auf parthischen Münzen
Subtitle: Der Einfluss politisch-gesellschaftlicher Veränderungen auf das Bild der Göttin Tyche im Parthischen Reich
Author(s): ELLERBROCK, Uwe
Journal: Iranica Antiqua
Volume: 48 Date: 2013
Pages: 253-311
DOI: 10.2143/IA.48.0.2184702

Abstract :
Coins are the most important primary source for the study of Parthian religious beliefs. The religious development as illustrated by contemporary coins runs parallel with political and cultural changes which also leave their iconographic imprint. In the first phase (247-171 BC), the rise of the Empire, coins make no religious reference. The absence of pictorial representations of gods seems to be an indication that there was as yet no relevant religious or artistic tradition. In the second phase (171-51 BC), goddesses on interregnal type coins (Bagasi) from ca. 127 BC to Mithradates II (118 BC at the latest) represent Tyche. The 'Hellenistic Tyche', as I call her, is a goddess with no Parthian traits and therefore not be interpreted in a syncretic way. Her Hellenistic traits, which correspond with the overall Greek orientation of the Parthian kings, survive the death of Mithradates I for approximately 20 years. After the Hellenistic Tyche's last appearance on the tetradrachms of Mithradates II, the coined image of the goddess disappears for fifty years. The third Phase (70 BC-51 AD), beginning with Phraates III, surprises with a completely new image of Tyche in relation to the king. Now standing behind him, the goddess symbolically transfers divine glory and fortune (khvarrah) to the king and is thus a clear reference to Zoroastrianism. Tyche's new status and function have definitely made her a 'Parthian Tyche'. In this phase, the goddess' syncretic character is readable for Greeks and Parthians alike. The religious changes have once again strong temporal, if not immediately causal links with the time's socio-political history characterised by the consolidation of the Parthian empire and the achieved status of self-sufficient nationhood. The last phase of the empire's history (51-247 AD) saw a yet more distinct turning-away from Hellenism. Tyche has become a purely Parthian goddess with an unmistakable Iranian-Zoroastrian background. It is most likely that this Parthian Tyche was looked upon as a personification of Anahita or Ashi. In the light of what is known about the Commagene, it can be assumed that the function of the Parthians' goddess was not restricted to the transference of divine glory and fortune (khvarrah) to the king alone, but was meant to guarantee the well-being of the Parthian empire as a whole.


Download article