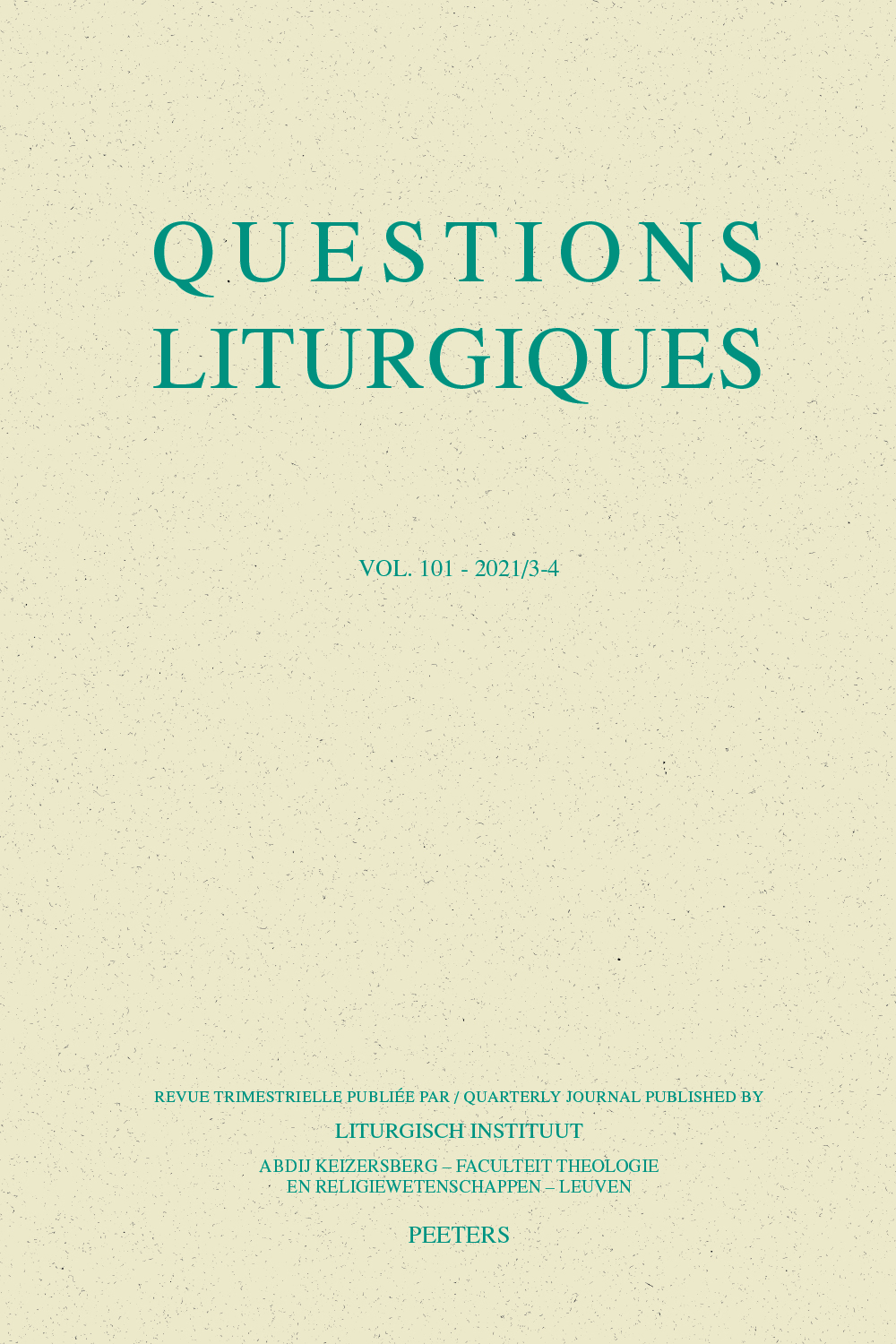 Document Details :

Title: Care and Responsibility for Children as a Challenge to a Sacramental Theology
Author(s): DILLEN, Annemie
Journal: Questions Liturgiques/Studies in Liturgy
Volume: 89 Issue: 2-3 Date: 2008
Pages: 180-193
DOI: 10.2143/QL.89.2.2033515

Abstract :
This article deals with the care of parents for children and shows how the parental act of taking responsibility for their children can be seen as a form of sacramentality. Spirituality does not happen only in churches, silent prayer or monasteries, but can also be found in daily family life. Caring for children can be described as a 'spiritual praxis' and family life itself can, within the Catholic tradition of sacramentality, highlight a 'sacramental dimension'. This article deals with the relevance of embodiment, ambiguity and experience, as characteristics of a feminist inspired sacramentology. The article refers to arguments for affirming and appreciating care within families, but also calls for constantly posing critical questions and searching for the real meaning of 'salvation' in family life. It also shows how the idea of the church as basic sacrament challenges the church to give children a voice and appropriate their participation within the community.


---

Cet article traite du soin des parents pour leurs enfants et montre comment la responsabilité parentale des enfants peut être considérée comme une forme de sacramentalité. La spiritualité se présente non seulement dans les églises, la prière silencieuse ou les monastères mais elle se retrouve également dans la vie familiale quotidienne. Le fait de prendre soin des enfants peut être décrit comme un «praxis spirituel» et la vie de famille elle-même peut, à l'intérieur de la tradition catholique de sacramentalité, mettre en évidence une «dimension sacramentelle». Cet article parle de la pertinence de l'incarnation, de l'ambigüité et de l'expérience, en tant que caractéristiques d'une sacramentologie d'inspiration féministe. L'article renvoie à des arguments afin d'affirmer et d'apprécier le soin à l'intérieur des familles mais il demande également une prise de position critique continue et une quête de la signification réelle de «salut» dans la vie de famille. L'article montre également comment l'idée de l'église en tant que sacrement de base défie l'église à donner une voix aux enfants et à attribuer leur participation à l'intérieur de la communauté.


Download article