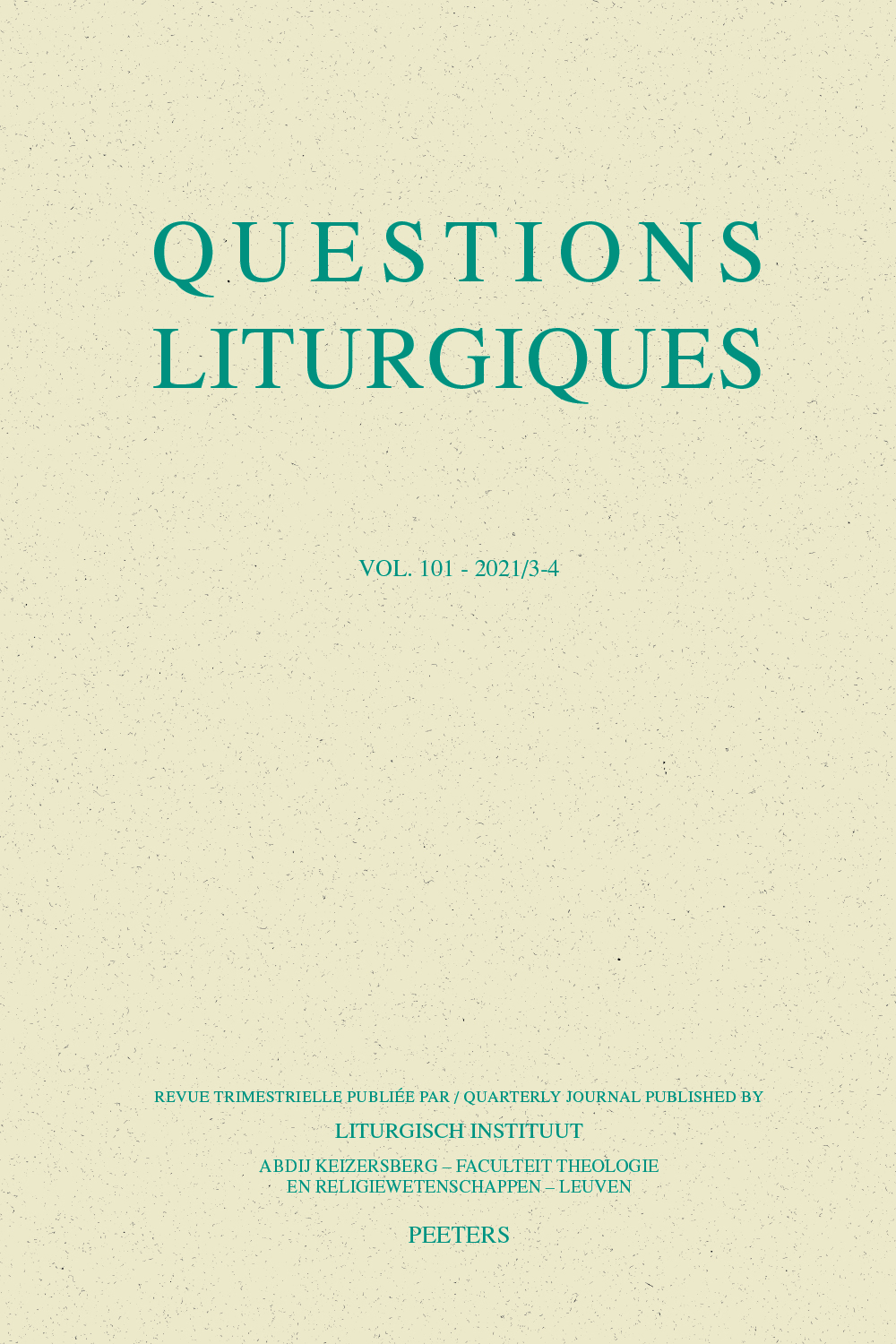 Document Details :

Title: Baader sur l'eucharistie
Author(s): GELDHOF, Joris
Journal: Questions Liturgiques/Studies in Liturgy
Volume: 89 Issue: 2-3 Date: 2008
Pages: 194-208
DOI: 10.2143/QL.89.2.2033516

Abstract :
Dans cet article je présente et interprète la théologie de l'eucharistie de Franz von Baader (1765-1841), un intellectuel romantique qui est souvent oublié mais qui mérite d'être réhabilité. En particulier je défends la thèse que ses idées sur l'eucharistie sont particulièrement intéressantes dans le contexte actuel. La première partie situe l'auteur dans son époque et discute le caractère des essais qu'il a exclusivement consacrés au sacrement de l'eucharistie. La deuxième partie thématise la position de Baader face à ses interlocuteurs les plus importants, à savoir Hegel et Döllinger. Je conclus que dans le premier cas Baader est virulent dans sa critique, tandis qu'il aborde le travail du second avec une grande sympathie. La troisième partie ébauche les idées théologiques qui sous-tendent la position de Baader. Il n'est pas tout à fait étrange que sur ce plan là figurent éminemment une insistance sur la matérialité de la manducation ainsi bien que l'idée que l'eucharistie est le sacrement de l'amour par excellence. La dernière partie consiste en une évaluation nuancée de la théologie baaderienne de l'eucharistie.


---

In this article I present and interpret Franz von Baader's theology of the Eucharist. More specifically, I argue that his ideas are worthwhile reconsidering in the present context. The first part locates Baader (1765-1841) in the history of thought, where he occupies a prominent, though undeservedly often forgotten, place among the German romantics and idealists. In the second part I briefly introduce the texts Baader explicitly devoted to the Eucharist and discuss his two major interlocutors: Hegel and Döllinger. I conclude that, in the first case he was severe in his critique, whereas he uttered himself very positively on the work of the second. The third part outlines the most important theological lines of thought which underpin Baader's position. Not surprisingly, the weight attached to the physical act of eating and the idea that Eucharist is the sacrament of love par excellence are the most telling. The final part consists of a balanced evaluation of Baader's theology of the Eucharist.


Download article