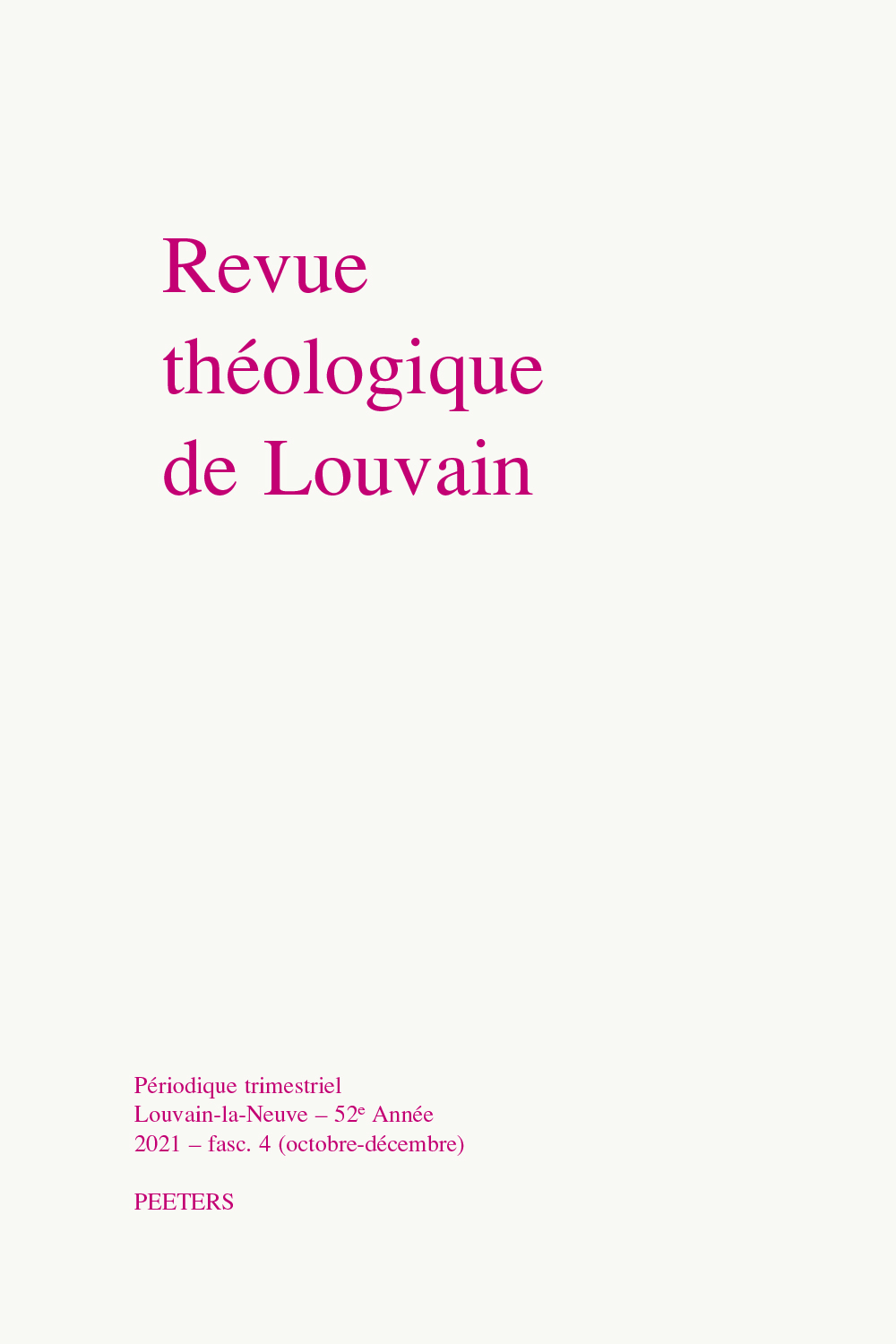 Document Details :

Title: La ritualité des «liturgies d'État» comme question de théologie pratique
Author(s): JOIN-LAMBERT, Arnaud
Journal: Revue Théologique de Louvain
Volume: 39 Issue: 1 Date: 2008
Pages: 43-66
DOI: 10.2143/RTL.39.1.2028227

Abstract :
Les «liturgies d'État» sont de grandes cérémonies dans lesquelles se mêlent des dimensions politiques et religieuses. Ces liturgies mettent en oeuvre une ritualité complexe, alliant des intérêts collectifs et particuliers. Elles présentent un double intérêt pour la recherche en théologie pratique: d'une part comme reflet d'une société, d'autre part comme modèle pour les membres de cette société. (1) Le couronnement de Napoléon (1804) a ouvert une nouvelle ère dans ce domaine de ritualité publique, en quelque sorte une porte d'entrée dans la modernité. (2) La fin de cette époque correspondrait aux doubles funérailles du président Mitterrand (1996). Celles-ci sont significatives d'une ritualité propre à l'ultramodernité, marquée par le primat accordé à la réalisation de soi et le décloisonnement des espaces. (3) La ritualité catholique se trouve dorénavant en tension entre son objectivité propre d'une part et le subjectivisme et la pluralité propres à l'ultramodernité d'autre part, tension se manifestant dans la liturgie par le phénomène de l'ultrapersonnalisation.


---

«Liturgies of state» are major ceremonies where political and religious dimensions are combined. These liturgies make use of complex rituality which ally collective and individual interests. These liturgies have a twofold interest for research in practical theology: on the one hand as a reflexion of society and on the other as a model for the members of this society. 1) Napoleon's crowning (1804) opened a new era in the domain of public rituality, an entrance, so to speak, into modernity. 2) The end of this epoch corresponds to the two funerals of President Mitterrand (1996). These funerals are significant for the rituality proper to ultra-modernity, marked by the primacy given to self-realization and decompartmentalization. 3) Catholic rituality is henceforth in a state of tension between its own objectivity and the subjectivity and plurality proper to ultra-modernity. This tension makes itself manifest in the liturgy through the phenomenon of ultra-personalization.


Download article