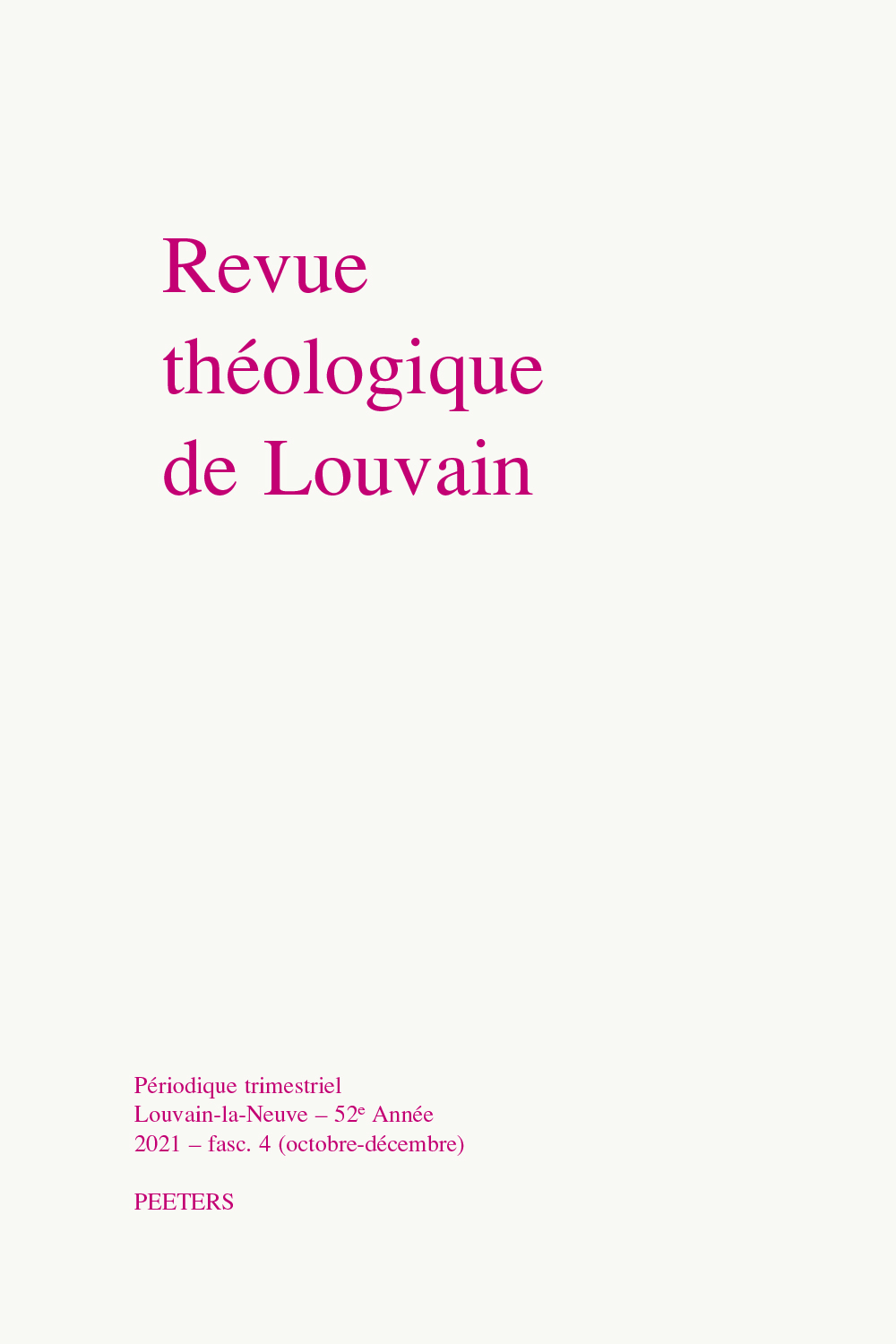 Document Details :

Title: La vérité qui ne resplendit pas
Subtitle: Ou la vérité de la Vie
Author(s): LECLERCQ, Jean
Journal: Revue Théologique de Louvain
Volume: 39 Issue: 1 Date: 2008
Pages: 26-42
DOI: 10.2143/RTL.39.1.2028226

Abstract :
Marquée par l'oeuvre de Michel Henry, cette contribution cherche à répondre à la question de la Vérité, dans l'intertexte d'une tradition surchargée de sens. Cette tentative d'élucidation ne peut se faire, sur le plan d'une intelligibilité spécifique du christianisme, qu'en recourant à ses propres paroles, dont méthodologiquement il convient de comprendre qu'elles sont – mais sans être les seules – des Paroles de la Vie, qui confèrent à l'homme une vocation singulière et authentique. C'est dans ce cadre que la vérité en christianisme transporte vers la Vie et ce qu'elle ne cesse de dire au gré des vivants et du Premier de ses vivants, qui dans son antériorité absolue peut précisément dire «C'est moi la vérité».


---

Marked by the work of Michel Henry, this article attempts to reply to the question of the Truth, in the intertext of a tradition overloaded with meaning. This attempt at elucidation is only possible, on the level of an intelligibility specific to Christianity, by using its own words which, methodologically speaking it is necessary to understand that they are – without being the only ones – Words of Life which bestow on mankind a singular and authentic vocation. It is in this context that the truth in Christianity conveys one towards Life and what it never ceases to say whenever it encounters the living and the First of the living who by his absolute anteriority can precisely say «I am the truth».


Download article