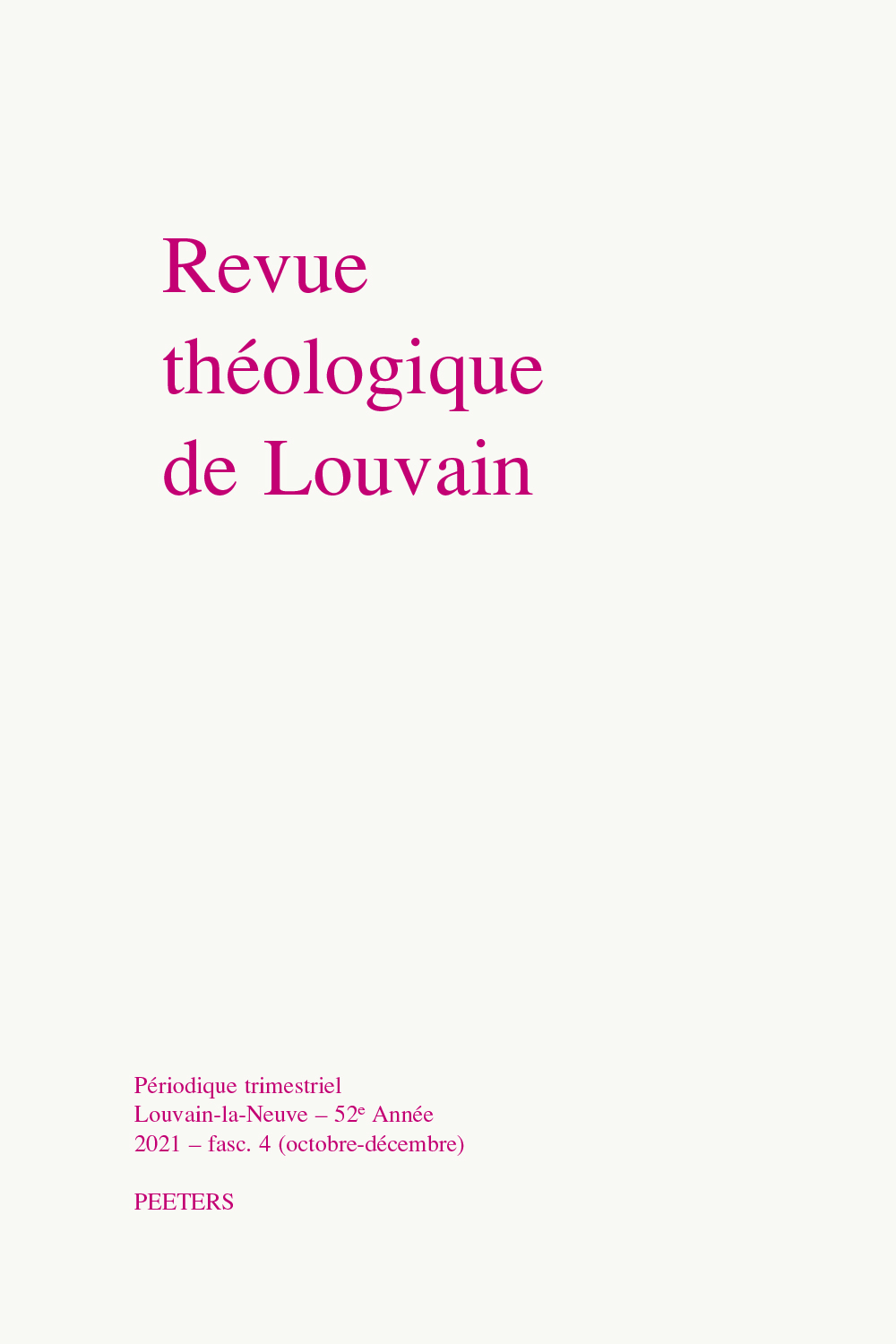 Document Details :

Title: Éphèse et Nestorius: un malentendu christologique
Subtitle: L'apport du P.A. de Halleux
Author(s): FAMERÉE, Joseph
Journal: Revue Théologique de Louvain
Volume: 39 Issue: 1 Date: 2008
Pages: 3-25
DOI: 10.2143/RTL.39.1.2028225

Abstract :
La parfaite orthodoxie christologique de l'Église assyrienne de l'Orient n'est pas encore reconnue par les Églises orthodoxes byzantines et les Églises orthodoxes orientales. Aussi paraît-il utile de revenir, une nouvelle fois, sur l'origine éphésienne de la séparation entre partisans de Nestorius et autres chrétiens. Pour sortir de cette polémique multiséculaire, il faut repartir des sources elles-mêmes: que s'est-il exactement passé à Éphèse? Quelle y fut l'attitude de Cyrille d'Alexandrie à l'égard de Nestorius? Quels reproches christologiques lui adressait-il? Quelle était en fait la doctrine christologique de Nestorius? L'article se base notamment sur la relecture critique qu'André de Halleux (1929-1994) a proposée des Actes du concile d'Éphèse dans des travaux novateurs, et entend ainsi lui rendre hommage.


---

The perfect christological orthodoxy of the Assyrian Church of the East has not yet been recognized by the Byzantine Orthodox Churches and the Eastern Orthodox Churches. It thus seems useful to come again to the Ephesian origin of the separation between the partisans of Nestorius and other Christians. In order to get out of this centuries old debate, it is necessary to go back to the sources themselves: what exactly happened at Ephesus? What was Cyril of Alexandria's attitude there as far as Nestorius was concerned? What were the christological reproaches he addressed against him? What really was Nestorius' christological doctrine? This article is based on the critical rereading which André de Halleux (1929-1994) proposed of the Acts of the Council of Ephesus in his groundbreaking work and wishes to pay him tribute.


Download article