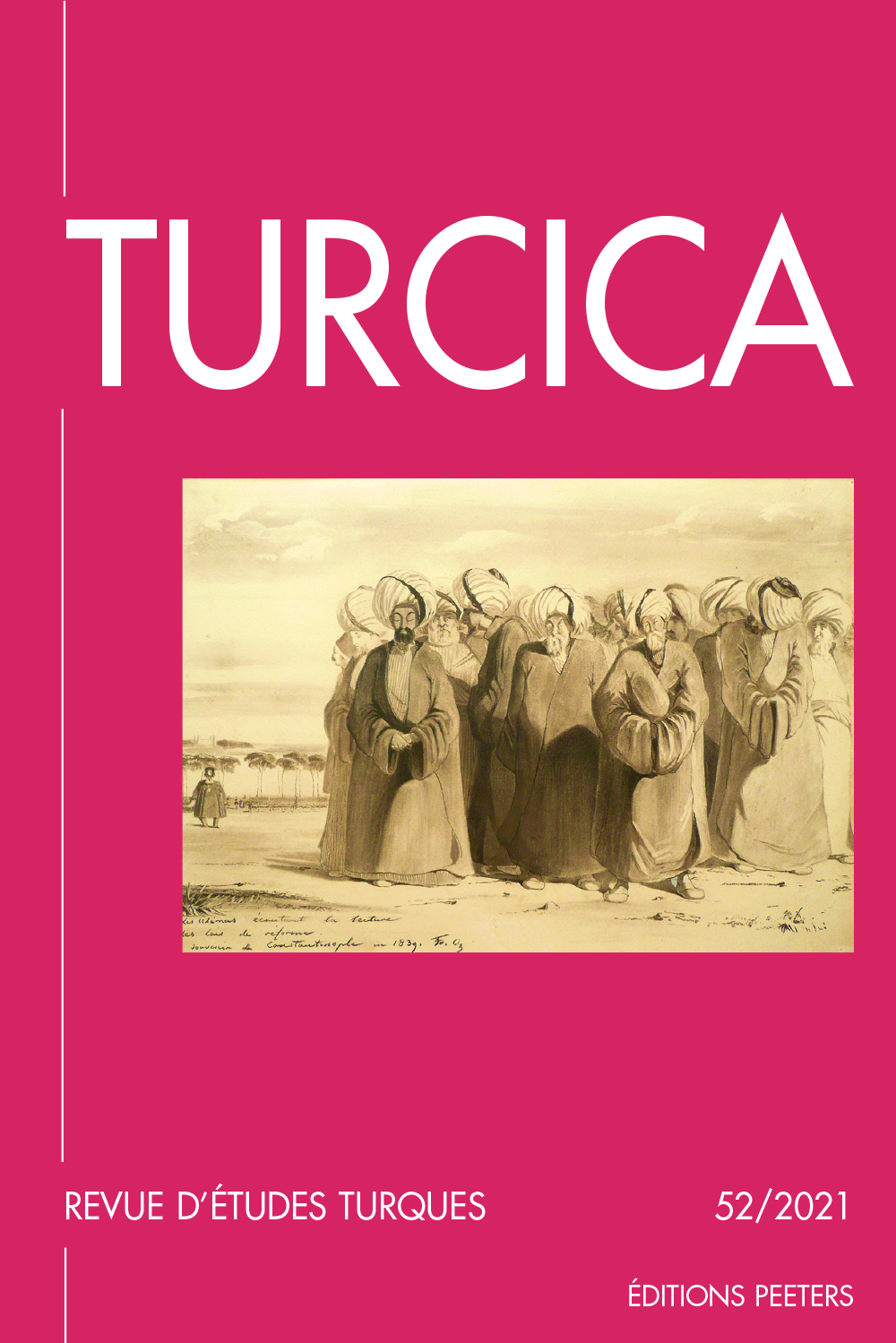 Document Details :

Title: Deux faits énonciatifs à valeur subjective
Subtitle: Le point de vue et le postrhème en turc oral
Author(s): YILMAZ, Selim
Journal: Turcica
Volume: 38 Date: 2006
Pages: 333-352
DOI: 10.2143/TURC.38.0.2021279

Abstract :
Dans cette recherche, nous allons observer et analyser à travers un long corpus, les réalisations syntaxico-sémantiques des procédés modo-énonciatifs autour des marqueurs de point de vue et des postrhèmes dans le dialogue oral en turc moderne. Ces deux types de constituant impliquent la stratégie discursive du sujet parlant dans l'interaction. Grâce à cette étude, nous pourrons postuler que dans le cadre de la subjectivité et l'assertion comme valeurs modales, la prise en charge, le consensus et l'égocentrage peuvent être considérés comme des valeurs énonciatives qui déterminent la position de l'énonciateur dans l'interaction. Cette position énonciative est nettement définie par le type d'usage avec l'intonation des marqueurs de point de vue et des postrhèmes selon le contexte. Ce constat confirme également la fonction explicite de ces indices de modalité sur le plan énonciatif.


---


Using a long corpus we will observe and analyze the syntactic and semantic productions of the modo-enunciative proceedings involved by viewpoint markers and the postrheme which shows the discursive strategy of the speaker in spoken dialogue in modern Turkish. This will lead us to postulate subjectivity and assertion as modal values, whereas the assuming of what is said by the speaker, either in a consensus with the listener or in an egocentred position, will be considered as an enunciative value which defines the position of the enunciator in the interaction. The enunciative position of speaker is clearly defined by the type of use and the intonation of viewpoint markers and the postrhemes according to the context. That establishment confirms as well the explicit function of these modality marks in terms of enunciation.


Download article