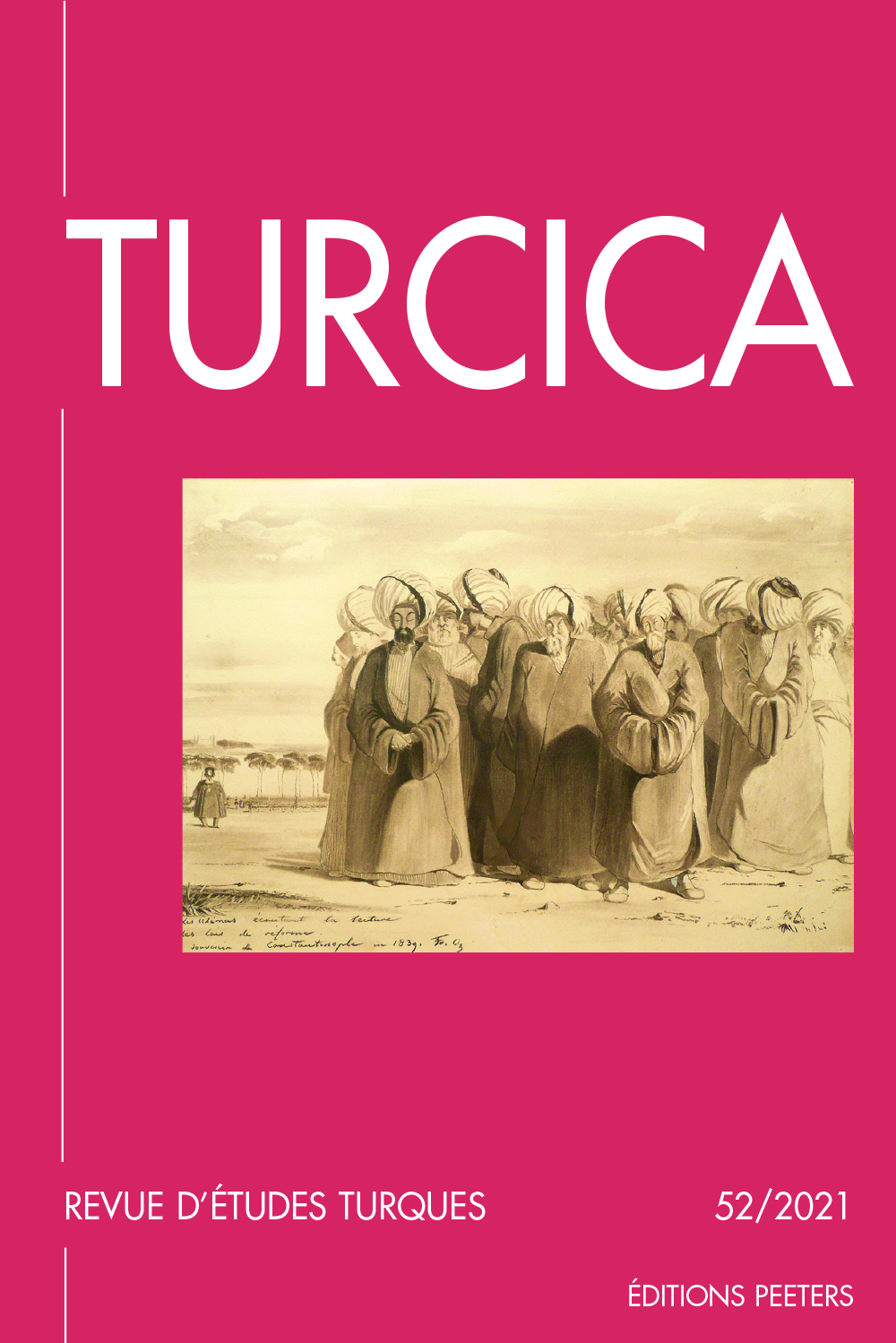 Document Details :

Title: Recent Discoveries in Turkish Archives
Subtitle: Kadi Registers of Midilli
Author(s): ADIYEKE, A. Nükhet , ADIYEKE, Nuri
Journal: Turcica
Volume: 38 Date: 2006
Pages: 355-362
DOI: 10.2143/TURC.38.0.2021280

Abstract :
Midilli Island remained under the Ottoman rule from 1492 to 1913. The sanjak of Midilli had two kazas apart from the central kaza. They were called Molova and Kalonya. An Ottoman Kadi entrusted whith legal and administrative authority, was appointed in each kaza. Midilli as an island had a significant trade potential for the period. Some of the kadi registers and other documents related to this island came to Istanbul with the exchange of population in 1924. Among the records that came from Midilli, kadi registers amount to a total of 55 volumes. Among these only 26 classified volumes concerning eighteenth and nineteenth centuries were kept in the archives of the General Director of the Foundations, Istanbul District. The newly found kadi registers listed in appendix constitute important sources hitherto unknown, for the social and economic history of Midilli and are also relevant to Mediterranean commerce in general. They are also the first available registers concerning the Aegean Islands.


---


L'île de Mytilène est restée sous l'autorité ottomane de 1492 à 1913. Le sancak de Mytilène avait deux kazas en dehors du kaza central, ceux de Molova et Kalonya. Un cadi ottoman, qui exerçait l'autorité légale et administrative, fut nommé dans chaque kaza. Mytilène, en tant qu'île, avait un potentiel de commerce important pour cette période. Certains registres de cadi et autres documents relatifs à cette île arrivèrent à Istanbul lors de l'échange de population de 1924. Il y avait 55 volumes de registres de cadi au total parmi les registres en provenance de Mytilène. Parmi ces registres, seuls les 26 volumes classés, datés des XVIIIe et XIXe siècles, furent gardés dans les Archives du directeur général des Fondations, du district d'Istanbul. Les registres des cadis récemment trouvés, listés en appendice, constituent d'importantes sources, jusque là inconnues, pour l'histoire économique et sociale de Mytilène et sont aussi pertinentes en ce qui concerne le commerce méditerranéen en général. Ce sont aussi les premiers registres disponibles pour les îles égéennes.


Download article