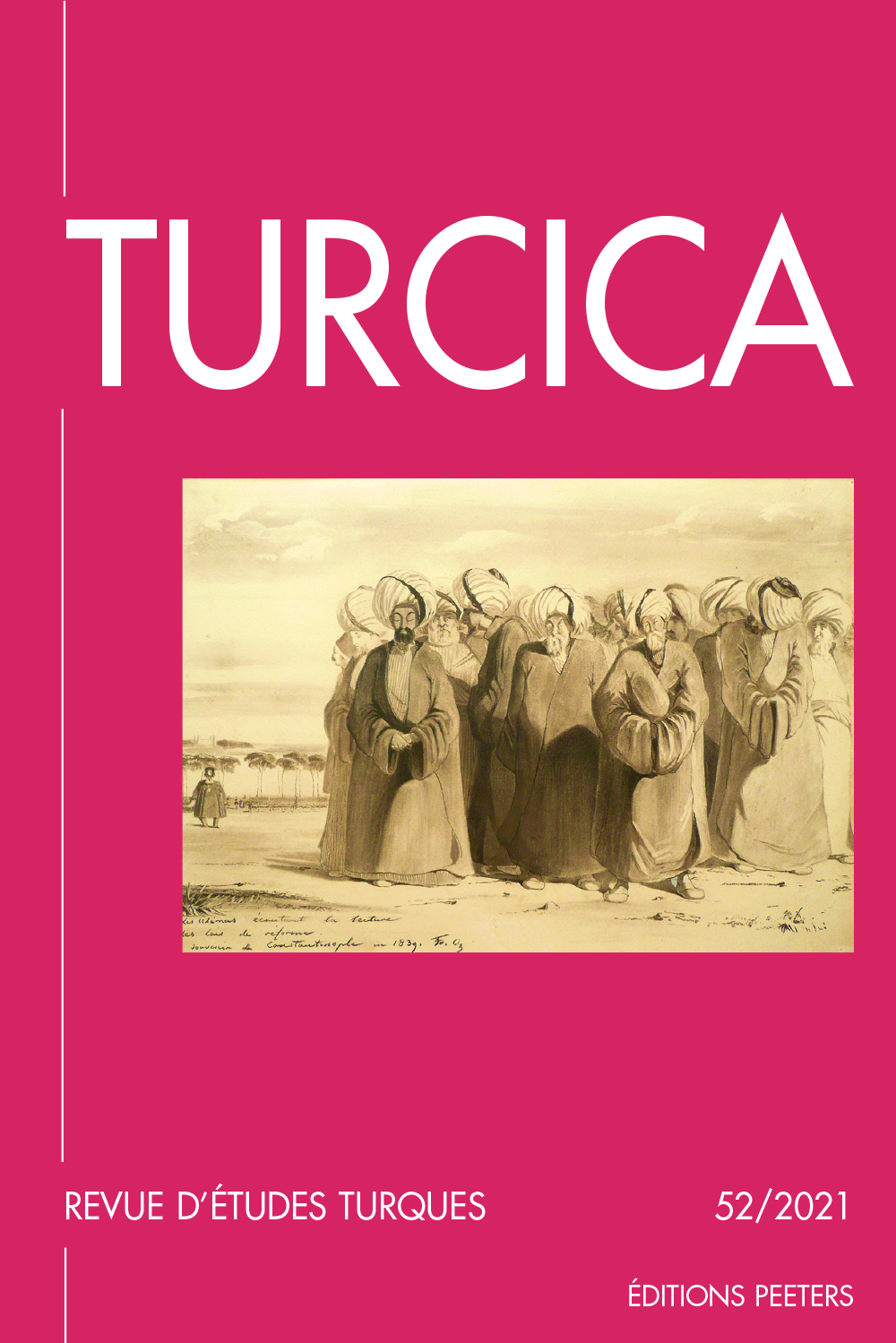 Document Details :

Title: Comparative Analysis of Some Tatar and Chuvash Affixes
Author(s): ZHELTOV, Pavel V.
Journal: Turcica
Volume: 38 Date: 2006
Pages: 325-331
DOI: 10.2143/TURC.38.0.2021278

Abstract :
In the paper is presented a comparative analysis of some Tatar and Chuvash case affixes and are shown distinctions between both languages on morphemesemantic level. It mostly concerns the directive-dative case affix -GA, which is very widely used in Tatar, and the similar to it Chuvash directive-dative-accusative affix -NA, which is used more restrictively, so that they are similarly used only for directive-dative. In other samples, the sense, expressed in Tatar by the affix -GA, is expressed in Chuvash by possessive case affix -Ăn, by locative case affix -TA and by ablative case affix -TAn. Were investigated Tatar relative affix -DagI and Chuvash affix -Ti (a combination of locative affix -TA and prominent affix -i), which can be glued to a subjective more than once to form the so-called "recursive structures". The definiteness category, present only in Chuvash, and expressed by prominence affixes (-i/-ě, -i, -xi, -sker), was investigated as well.


---


L'article présente une analyse comparative de quelques affixes tatares et tchouvaches et montre les distinctions des deux langues au niveau morphémo-sémantique. Sont principalement concernés l'affixe du cas directif-datif -GA, largement utilisé en tatare, et l'affixe tchouvache du cas directif-datif-accusatif -NA, qui lui ressemble, mais est moins utilisé. Leur emploi est identique seulement pour l'expression du directif-datif. Dans les autres exemples, le sens, exprimé en tatare par l'affixe -GA, est exprimé en tchouvache par les affixes casuels du possessif -Ăn, du locatif -TA et de l'ablatif -TAn. Sont examinés l'affixe relatif tatare -DagI et l'affixe tchouvache -Ti (combination du locatif -TA et d'affixe de proéminence -i), qui peuvent être agglutinés au sujet plus d'une fois pour former les dites "structures récursives". La catégorie du défini, présente uniquement en tchouvache et exprimée par les affixes de proéminence (-i/-ě, -i, -xi, -sker) est également analysée.


Download article