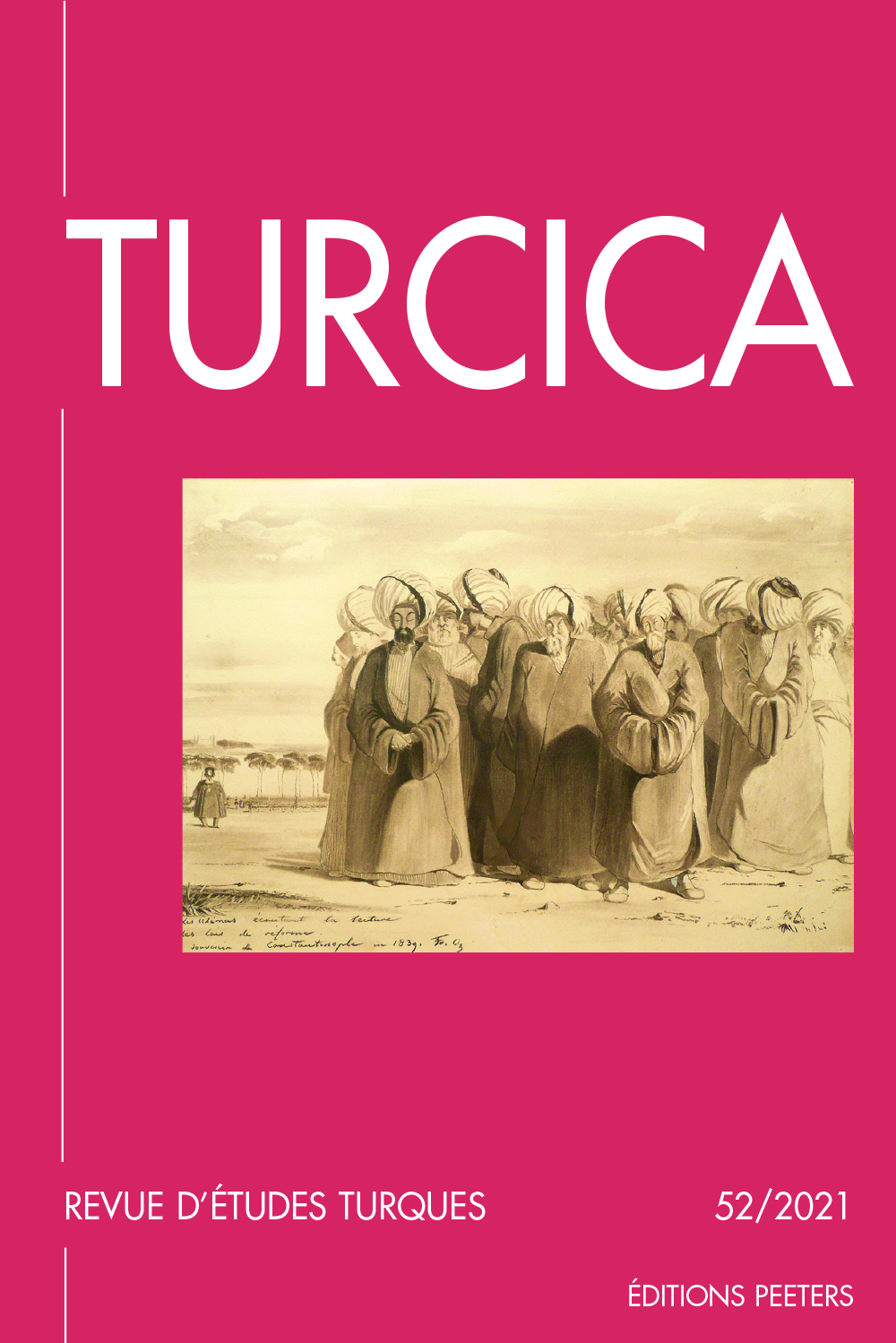 Document Details :

Title: Les Jeunes Turcs et l'Allemagne avant 1908
Author(s): KAYNAR, Erdal
Journal: Turcica
Volume: 38 Date: 2006
Pages: 281-321
DOI: 10.2143/TURC.38.0.2021277

Abstract :
L'article traite des rapports des Jeunes Turcs avec l'Allemagne jusqu'à la révolution de 1908. Constatant la marginalité de l'Allemagne dans la pensée et la politique jeunes-turques, il soutient que sa représentation dépend toujours de celles de la Grande-Bretagne et de la France, les deux pays qui sont les principales références politiques et culturelles des Jeunes Turcs. Ce contexte se montre également dans l'hostilité vis-à-vis de l'Allemagne, qui est partagée quasiment par l'ensemble des Jeunes Turcs et qui est particulièrement due au soutien politique de l'Allemagne à Abdülhamid II, l'adversaire des Jeunes Turcs. Examinant des écrits des différentes fractions jeunes-turques, l'article analyse les modalités de la référence à l'Allemagne. Il en suit les modifications à travers les calculs pratiques des Jeunes Turcs que reflètent leurs choix politiques, et les évolutions intellectuelles et politiques du mouvement.


---


The article analyses the relationship between the Young Turks and Germany up to the revolution of 1908. Given the marginality of Germany in Young Turk thought and politics, it is arguable that this representation always depended on that of Great Britain and France, the two countries constituting the Young Turks' primary political and cultural references. This context marked also the opposition towards Germany, an opposition shared practically by the entire movement and originating in particular in Germany's political support to Abdülhamid II the enemy of the Young Turks. Based upon a study of papers of various Young Turk groups, the article analyses the construction as well as the function of reference to Germany, and follows its alterations in light of political pragmatism and of intellectual and political evolutions of the movement.


Download article