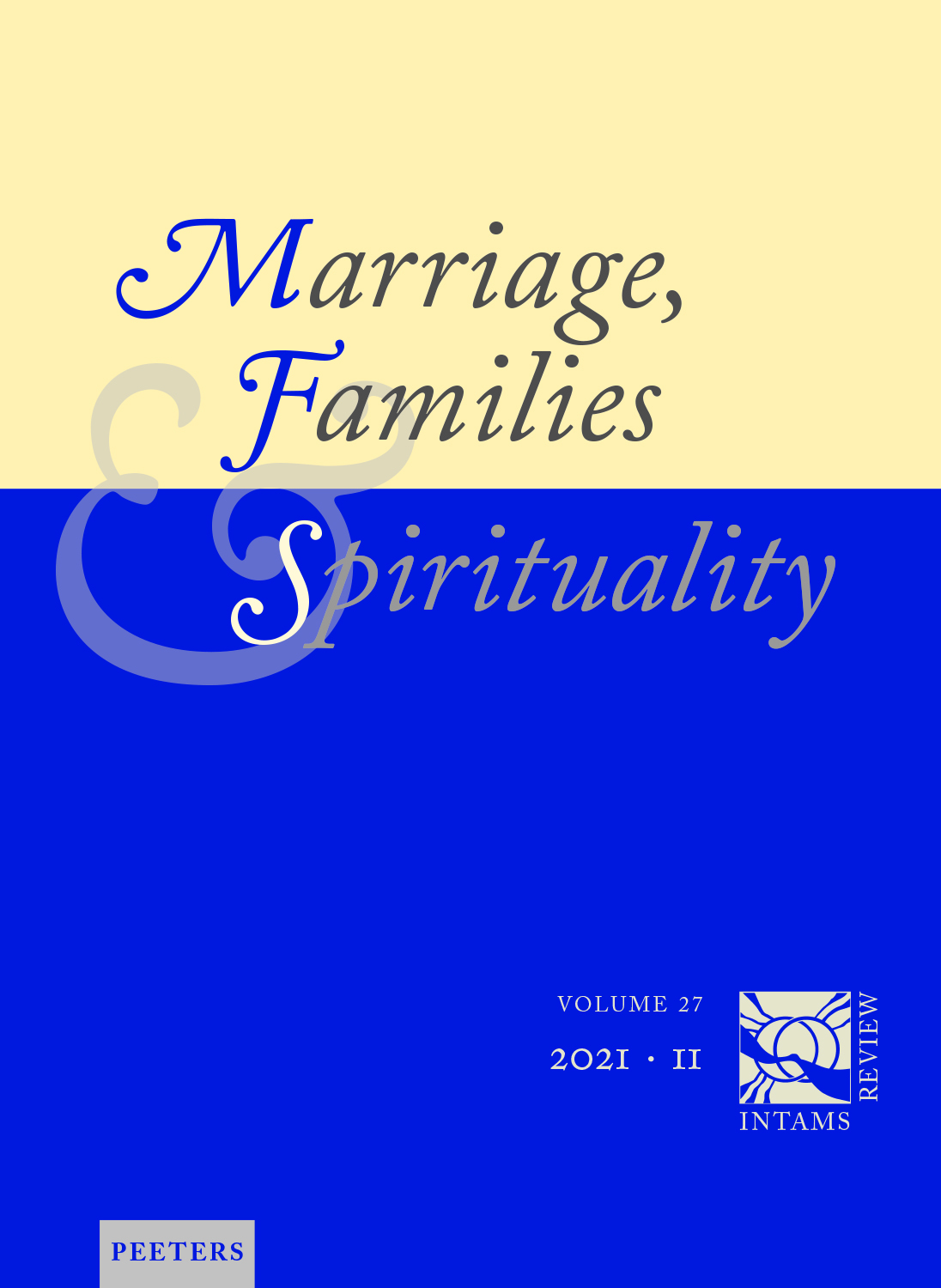 Document Details :

Title: Jean-Paul II et le tournant social de la morale conjugale
Author(s): BORDEYNE, Philippe
Journal: Marriage, Families & Spirituality
Volume: 12 Issue: 2 Date: 2006
Pages: 167-177
DOI: 10.2143/INT.12.2.2018326

Abstract :
Now that the evaluative phase of the intellectual and spiritual heritage of Pope John Paul II has begun, one encounters an inevitable conflict of interpretations. Theologians need to take a stand to help bring about an adequate appropriation of this heritage. With regard to the morality of marriage, the decisive point concerns what orientation to give to the personalism of the Polish Pope. If one overemphasizes the phenomenological side of his approach to sexuality, there is a risk of blotting out his correlative insistence on the social and political vocation of the human person. A person is challenged to get involved in a responsible manner in the collective history of humanity, even in the area of managing his or her affective life and family life. The passages of scripture should also be related to this fundamental axis, so as to avoid confusion with a romanticisation of love. Building on the work of several theologians, the article shows that John Paul II has played a significant role in the turn toward the social in Catholic family ethics. This occurs not only through the texts of his magisterial teaching, but also by the impetus he has given to moral theology. His redeployment of the conciliar theme of the family as a domestic church and his concern for a pastoral outreach toward those divorced or remarried extend this in the same direction. There emerges a criterion of reception, with decisive implications for theological discourse and for pastoral action. In the current context, the Church cannot allow spouses to believe that they can realize their wishes for love and for family without assuming their social vocation, which in turn supposes that Christian communities are there to help them.


Download article