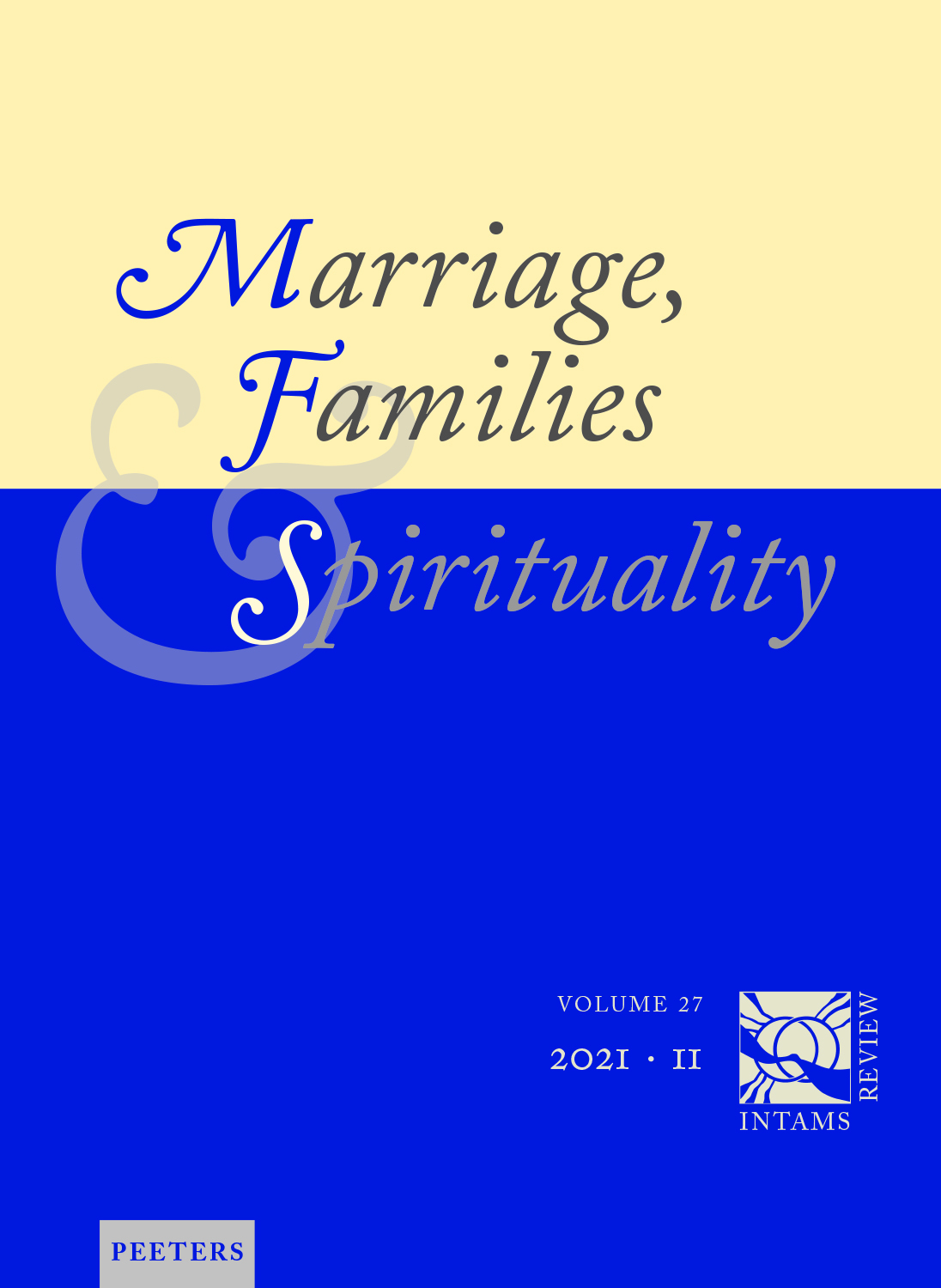 Document Details :

Title: Twenty Five Years after Familiaris Consortio
Author(s): SELLING, Joseph A.
Journal: Marriage, Families & Spirituality
Volume: 12 Issue: 2 Date: 2006
Pages: 157-166
DOI: 10.2143/INT.12.2.2018325

Abstract :
Pope John Paul's apostolic exhortation Familiaris consortio was written in response to the 1980 Synod of Bishops. Because the document was so long and because it covered a multitude of topics, it was difficult for the church to absorb the entirety of what was written twenty-five years ago. In order to mark the anniversary of the exhortation, therefore, we first offer an overview of the structure of the document, touching upon its major points. This is followed by an appreciation of the text that explicitly draws attention to the social consciousness with which John Paul situated the family. This communal understanding of the family has spiritual as well as functional dimensions, and the pope is very clear that the family is a vital part of the life of the whole church. He also gives attention to the family under threat and addresses the many difficult situations being faced by couples, families and their individual members. The last part of this overview includes some critical reflections which have become even more clear over the past quarter of a century. These include the hierarchical manner in which the teaching is put forth that gives little credence either to grass-roots experience or to the competence of the local churches. It is also observed that most of the difficult pastoral situations connected with marriage have not been resolved, nor has very much advance been made in the understanding of marriage that is brought to these situations. One must say the same about the official position on the regulation of fertility which has neither been received by a significant portion of the faithful nor explained in a manner that is found convincing by the faithful.


Download article