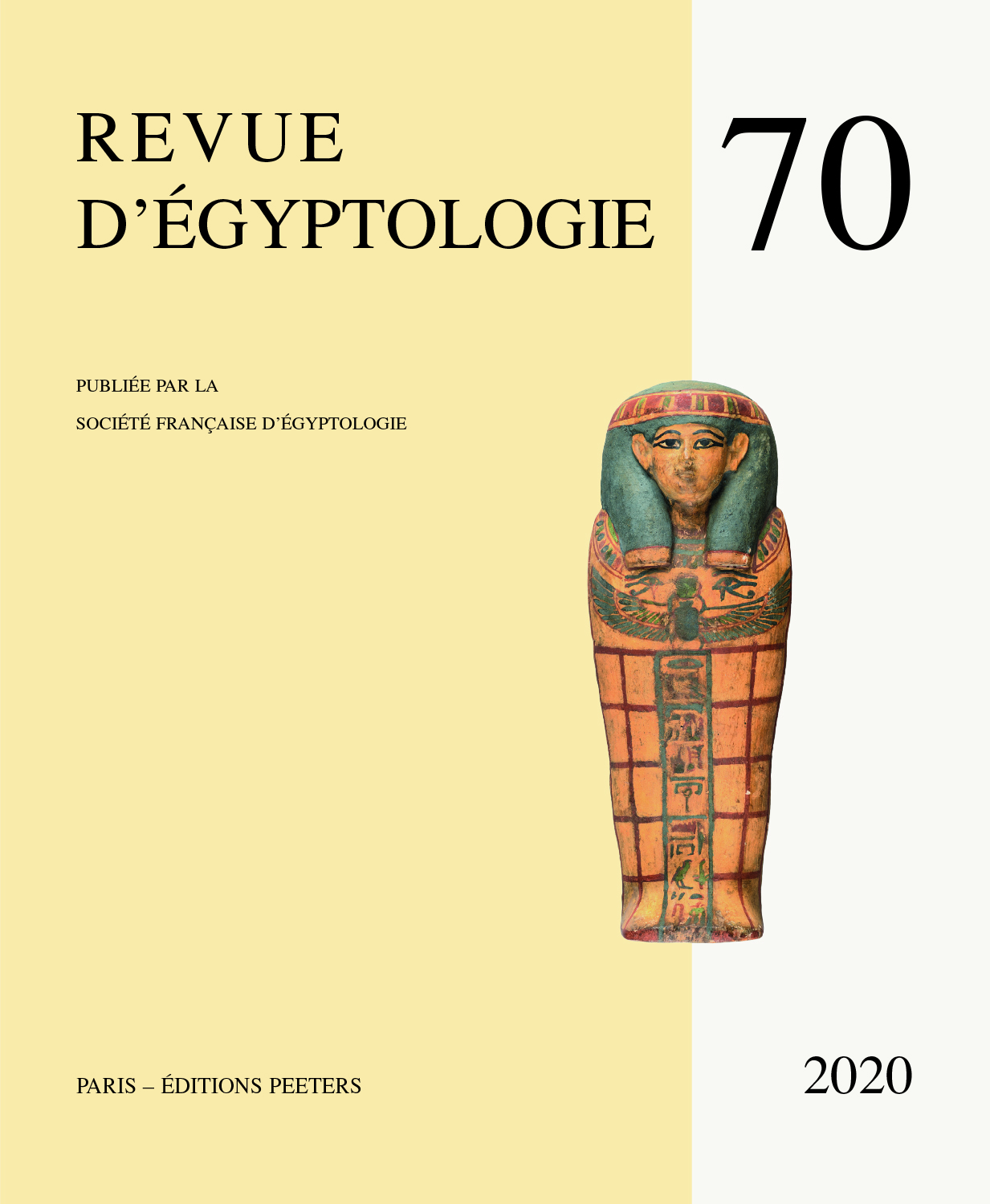 Document Details :

Title: New inscriptions Mentioning Tjaru from Tell el-Borg, North Sinai
Author(s): HOFMEIER, J.K. , BULL, R.D.
Journal: Revue d'Égyptologie
Volume: 56 Date: 2005
Pages: 79-94
DOI: 10.2143/RE.56.0.2004953

Abstract :
Durant les fouilles de Tell el-Borg (Nord-Sinaï) en avril-mai 2005, le fossé associé au fort ramesside fut découvert. Il était d'une médiocre construction en briques crues avec des fondations de deux à trois couches de blocs et fragments de calcaire. Plus d'une douzaine de ces blocs réutilisés étaient inscrits et ont été déposés pour étude. Les plus importants étaient des montants de porte provenant d'une construction d'Amenhotep II. Deux d'entre eux comportaient des épithètes d'Amon-Rê et de Nout associés à t3rw (Silè). L'article présente ces deux blocs, leur probable contexte original et le sens de la présence du nom de t3rw à Tell el-Borg étant donné que, à proximité, Tell Heboua est très certainement l'emplacement de la ville et du fort de la frontière est de t3rw (Silè).


---


In the course of the excavations at Tell el-Borg (North Sinai) in April-May 2005, the moat associated with the Ramesside period fort was uncovered. The moat was poorly constructed of mudbrick with a foundation made of two to three layers of limestone blocks and pieces. More than a dozen reused blocks contained inscriptions and were removed for study. The most important blocks were doorjambs of an important building of Amenhotep II. Two of these contained epithets of Amun-Re and Nut who are associated with t3rw (Sile). This article will discuss these two blocks, their possible original context and the significance of finding the name of t3rw (Sile) at Tell el-Borg since nearby Tell Hebua is most certainly the location of the east frontier city and fort of t3rw (Sile).


Download article